When it comes to automotive milestones, reaching one million is considered a benchmark of success. By the time a brand's model achieves a 10 million milestone, however, that is definitely an honor to be reckoned with. Case in point: the Chevrolet Malibu – now in its 51st year – has surpassed the 10 million mark. And it's entering new territory with the redesigned 2016 Malibu.
1964 – It Was A Very Good Year
Think back to 1964. Along with other memorable moments from that year – your graduation from high school or college, the year you got married, had a child, won a promotion, went on a fabulous vacation or some other indelibly-etched memory – the Chevrolet Malibu was born. The Malibu was the first midsize car from the Chevrolet Motor Division of General Motors.
More than 370,000 customers bought the Chevrolet Malibu in its first year on the market. Chevy slotted the Malibu as an intermediate car – between the full-size Impala and the compact Chevy II.
The Malibu lineup was quite diverse, ranging from the entry-level 300, to the Chevelle and Malibu SS, a muscle car. Models included coupe, sedan, wagon and convertible choices – literally something for every buyer.
By 1969, sales of the Chevy Malibu reached and exceeded 503,000. The Malibu coupe (two-door sport) accounted for some 300,000 of those sales.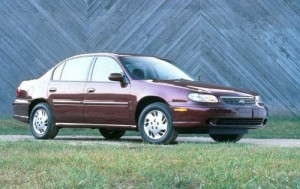 There was a hiatus from 1983 when Chevy retired the Malibu after its fourth generation. But the division resurrected the Malibu in 1997 as a front-wheel drive sedan. The Malibu won the coveted Motor Trend "Car of the Year" award that year.
Malibu Customer Service Evolves
According to Chevrolet, back in 1964, the idea of customer service was how you interacted with the selling or servicing dealership and your use of the owner's manual that was tucked into the glove compartment of the Malibu.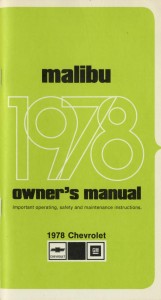 Today, customers interact for service 24/7 though OnStar and social media, with concierge service, interactive websites and tools, online chats and more. Chevrolet has teams of specialists whose sole responsibility is complementing the owner's experience with information and support.
For 2016, the Malibu begins its ninth generation as a lighter, longer and more fuel-efficient vehicle. The 2016 Malibu shed nearly 300 pounds, gained four inches in the wheelbase, contributing to a roomier cabin and better fuel economy.
An available all-new hybrid powertrain – derived from technology used in the Chevrolet Volt – results in an estimated 48 mpg city/45 mpg highway/47 mpg combined fuel economy. This is the best in the industry.
The standard 1.5-liter turbocharged powertrain is expected to deliver 37 mpg highway fuel economy. The engine features stop/start technology that makes driving in stop-and-go conditions more fuel efficient.
No matter how you cut it, 10 million sales of anything is quite the accomplishment. How many of you have ever owned a Chevy Malibu? What fond memories do you have of your car? Like anything else, if something is perceived value to you, it's likely priceless. We're not talking Ferraris and Rolex watches here, but something more mainstream America – the classic sedan (or coupe, wagon or convertible), cars we grew up with or aspired to own as a first car. These are cars that always survive the test of times.
Congratulations, Chevy Malibu.
Search used cars for sale and find the best deals near you at iSeeCars.com.
To get a FREE iSeeCars VIN Report for a car, click here.