The automotive landscape in the next 20 years is likely to look a bit different than it does today. We're not saying that traditional automakers will disappear from the scene, although there may be some consolidations, some players quitting the business and some slimming down considerably. The powerhouse automakers – Ford, Toyota, Honda, General Motors, Fiat Chrysler America, Nissan, Hyundai, Kia, Volkswagen, BMW, Mercedes-Benz, and Audi and so on will still be around in one form or another. But we're envisioning a raft of new players, particularly as connected cars emerge and become more accepted by American consumers. With this in mind, here are a few companies we predict may produce cars one day.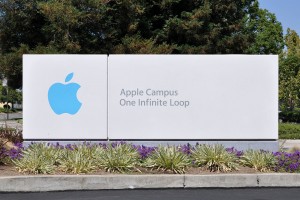 Apple – Rumors continue to circulate that Apple is either developing a car they'll produce or will be highly involved in a vehicle that will likely be known as an Apple car by the millions of consumers who'd gravitate to a vehicle the maker of iPhones and iPads builds. Frankly, it doesn't take a crystal ball to see that an Apple car might be a winner in the marketplace, especially since the company just hired a former Fiat Chrysler Automobiles executive for a shrouded-in-secrecy car development project. That report came via the Wall Street Journal, a respected source. But an Apple car's success or failure depends on a whole lot of factors in a changing automotive landscape. If we were to place a bet, though, we'd likely veer towards the Apple car eventually seeing the light of day.
Google – Photos of the Google self-driving car in various prototype modes pop up all the time and we can't discount the likelihood that the Silicon Valley tech giant may yet decide to build and market a car of their own. Public testing of the latest Google self-driving car is now underway near the company's Mountain View, California headquarters. This vehicle is a two-door, pod-shaped vehicle that was built and engineered from the ground up specifically to be a driverless car. Google, which has been testing driverless cars since 2009, has said it plans to have them in mass-market production by the year 2020. According to news reports, the company has been in discussions with Ford, Volkswagen and Toyota. But getting from here to mass-market will also mean shaving costs, since one (at least) of the driverless car's sensors currently costs about $70,000.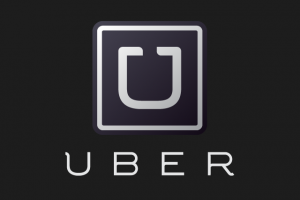 Uber – This suggestion also doesn't require a huge leap: that ride-sharing Uber may put its own car into development. The company has apparently been testing cars in Pittsburgh, each carrying the words "Uber Advanced Technologies Center" on the sides. So says a report in the Pittsburgh Business Times. IEEE Spectrum says that Uber is only recently working with Carnegie Mellon University on autonomous vehicles.
iRobot – We don't have a clue what a car from iRobot might look like, but with increasing connected-car technology who wouldn't expect some outside-the-box thinking in a future car? Small, infinitely maneuverable, fuel-efficient (or running on some form of electric, battery-electric, or other technology yet to be developed or implemented) and inexpensive, wouldn't that attract some amount of consumer interest? Of course it has to look good and drive well. Americans want a vehicle that can get them where they want to go while also doing so in a bit of style. Safety considerations also have to be high on the list, for any newbie carmaker will have to abide by strict federal safety standards if they ever hope to get on the road.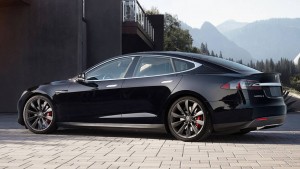 Tesla – When you envision a self-driving car, do your thoughts center on a utilitarian box-shaped (or teardrop or some other streamlined shape) vehicle that zooms effortlessly and intelligently along the street? Or do you see a sleek and sexy vehicle that looks like a traditional luxury car – it's just driverless? Maybe like a Tesla, perhaps? On the other hand, since part of the fun of these types of cars (Tesla that is) is in the driving, maybe the idea that Tesla may build a self-driving car is a bit far-fetched. But they are really into those batteries, so perhaps it isn't so out of the question.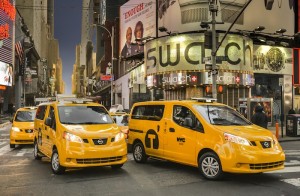 Nissan – Carlos Ghosn, the chief honcho at Nissan, is gung-ho on driverless cars and has been for some time, according to news reports. Nissan was one of the first companies to announce interest in building a fleet of driverless taxis and is reportedly collaborating with NASA to develop them. The taxis shown here are the traditional gasoline-powered versions, but if Nissan's project continues, look for driverless taxis in the not-too-distant future.
NASA – If they're not all tied up with Nissan on driverless taxis, the scientists at NASA who may be looking for something to do now that the government's space exploration program isn't going anywhere, may be they able to use their collective knowledge and experience in self-piloting rovers to transition into commercial driverless car production. Would you buy or lease a self-driving NASA car? This could be the ultimate cool – super high-tech, rock-solid reliability and guaranteed name recognition.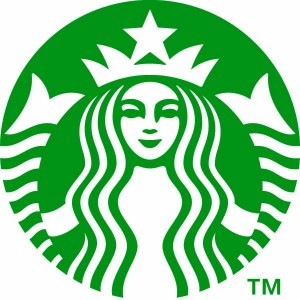 Starbucks – No, we're not being silly here, just putting our two cents in. With the instant name recognition that Starbucks carries, not to mention how addicted consumers are to its products, why not a driverless Starbucks car? If it comes with an espresso/latte maker, we'd at least take it for a test drive.
One thing is certain: The times they are a-changing. The automotive industry as we know it today will continue to morph and evolve to include sexy, sleek and innovative self-driving cars along with the ones we're used to seeing and driving. And that's truly exciting.
Search used cars for sale and find the best deals near you at iSeeCars.com.
To get a FREE iSeeCars VIN Report for a car, click here.