If you've been paying attention to recent news reports, you may recall mention of the Drug Enforcement Agency (DEA) using a license-plate reader program in connection with drug trafficking. Thanks to an ACLU Freedom of Information Act request, we now know that license plate scanning on the part of the DEA has exceeded the scope of its original intent. Daily, concerns mount over DEA license plate scanning.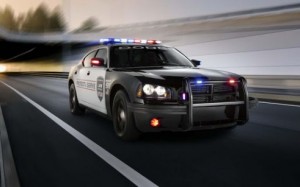 Massive Overreach?
It wasn't that long ago that the public learned about a similar database, also managed by the DEA (and used by other agencies of law enforcement) that actively monitors cell phone use by America's citizens. That's you and me, folks.
Are we really to believe that this is all intended to hone in on drug traffickers and other criminals or is this just another example of federal massive overreach?
A Justice Department spokesman (the DEA is part of the JD) told the Wall Street Journal that "It is not new that the DEA uses the license plate reader program to arrest criminals and stop the flow of drugs in areas of high-trafficking intensity."
Really? What about the fact that law enforcement agencies now routinely use the practice to help investigate and prosecute crimes beyond narcotics?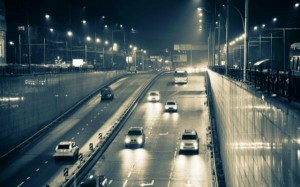 What's Involved with License-Plate Scanning?
How does the practice work? Are there any safeguards to protect innocent citizens? Is there any oversight? These are all good questions, but the answers thus far may surprise you.
Every day, real-time scanning collects data on movements of millions of vehicles by tracking their license plates. High-tech cameras strategically placed on highways collect data about time, location and direction. But such scooping up data from innocent Americans should have us all concerned.
According to ACLU documents, over a two-year period (from May 2011 to May 2013), the 100+ cameras in the program captured more than 793 million license plates.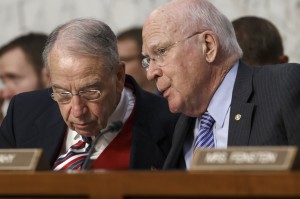 Sen. Patrick Leahy, D-VT, who is a member of the Senate Judiciary Committee, told the Wall Street Journal that the DEA's program "raises significant privacy concerns," saying further that "The fact that this intrusive technology is potentially being used to expand the reach of the government's asset-forfeiture efforts is of even greater concern."
The Justice Department has defended these types of snooping programs as "lawful and carefully managed," according to the Wall Street Journal article.
Hopefully the scrutiny the Wall Street Journal's report prompted by senior lawmakers will result in greater oversight and transparency in such programs.
As citizens, we don't want to have our every movement captured and potentially used against us. What's to prevent car insurers from jacking up our premiums if they obtain data that shows we've traveled to a "questionable" or "high-risk" area? It could be we're parked at a shopping mall where some illegal activity happens to occur or there's a shop that sells guns or recreational marijuana – and we are among the innocent bystanders who just happen to be there?
Trying to get off such a database would also seem to be a nightmare, one that we'd likely have great difficulty accomplishing. Even though data is only supposed to remain for about three months, it used to remain there for two years.
Stay Tuned for Developments
Where this will all shake out remains to be seen. But it definitely isn't an issue we should ignore. Our very civil liberties may depend on it. We'll keep on top of this and report new developments.
Search used cars for sale and find the best deals near you at iSeeCars.com.
To get a FREE iSeeCars VIN Report for a car, click here.