If you're interested in used cars, check out the latest listing of Consumer Reports' Best Used Cars for a thorough overview of what's available that the publication's editors deem to be the best. They've compiled a Best of the Best for models from 2001 to 2010 that not only scored consistently well on a battery of tests but have also proved reliable over the years.
Toyota and Honda again dominate the list, although Consumer Reports says there are high-quality makes from domestic and European automakers as well.
Small Cars: Honda Fit – The subcompact Honda Fit has been a hit with consumers since its 2007 introduction. It's roomy inside, economical and reliable and comes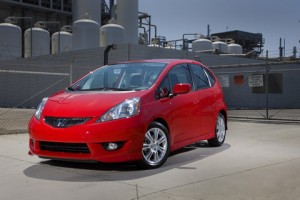 equipped with standard anti-lock brakes (ABS) and curtain airbags. But models prior to 2011 only had electronic stability control (ESC) available on models with optional navigation system.
Family Cars: 2004 Toyota Prius – Consumer Reports recommends looking for a 2004-2009 Toyota Prius, since optional ESC became available in 2004. Prius has always had outstanding fuel economy and reliability.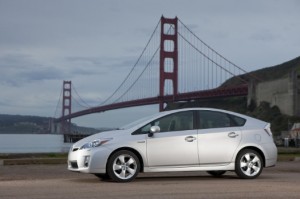 Upscale Cars: 2007 Lexus ES – Outstanding reliability for the past 10 years is noteworthy, but perhaps the best choice is a 2007 Lexus ES, since that's when ES was redesigned, got a bigger engine and six-speed automatic transmission, and ESC was made standard.
Luxury Cars: 2005 Acura RL – Comfortable and refined, although not the sportiest ride, the 2005 Acura RL is mentioned due to its redesign and standard all-wheel drive (AWD) – although it also had some complicated controls. All years have excellent reliability.
Sports and Sporty Cars: 2007 Mazda MX-5 Miata – Consumer Reports recommends looking for models after 2006, when ABS was made standard. The 2007 Mazda MX-5 Miata is sporty, affordable, and fun to drive for a two-seater car.
Small SUVs: Honda CR-V – Curtain airbags and ESC were made standard in 2005, and the 2007 redesign gave the Honda CR-V more power and fuel efficiency.  For a comfortable small SUV that drives like a car, consider the 2005 or later Honda CR-V
Midsized and Large SUVs: Toyota Highlander – For a large SUV, the Toyota Highlander, says Consumer Reports, is quite, refined, and offers good fuel economy, especially with the Hybrid Highlander model.
Minivans: 2005 and later Toyota Sienna – If a luxury-type ride and comfort are what you're after in a minivan, the Toyota Sienna is an excellent choice. Consumer Reports says Sienna from 2005 and later are roomier and more powerful than earlier years. Sienna is also the only minivan with available AWD.
Pickup Trucks: 2007 Honda Ridgeline – Combining car-like handling with the utility of a pickup truck, the 2007 Honda Ridgeline is also easy to get in and out of, has a lockable, all-weather trunk in the composite bed, and tailgate can open either drop down or horizontally.
There are a number of other choices in each category for the Best of the Best, so check out the full listing at Consumer Reports' Best Used Cars.
Search used cars for sale and find the best deals near you at iSeeCars.com.
To get a FREE iSeeCars VIN Report for a car, click here.