In its annual ranking, there are some surprises and some familiar faces in Consumer Reports' top cars for 2011. The magazine, which is published by Consumers Union, just announced its top picks for 2011 from more than 270 vehicles tested.
To make it to the top of the heap, the cars – all of which are purchased — are put through 50 different tests. They have to score at or near the top of all those tests. In addition, Consumer Reports looks at reliability, which must be average or better. The publication also looks at safety, including government and industry crash testing ratings. Each top pick must have standard electronic stability control (ESC).
Here are Consumer Reports' top cars for 2011 in ten categories:
Small Car: 2011 Hyundai Elantra – Solid, good fuel economy, great reliability, the 2011 Hyundai Elantra is a small car that's actually been at the top for several years.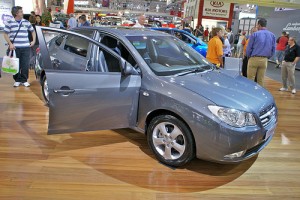 Budget Car: 2011 Honda Fit – Excellent fuel economy, zippy performance, and great handling are highlights of the 2011 Honda Fit, along with now-standard ESC.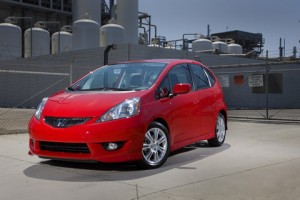 Family Sedan: 2011 Nissan Altima – Impressive balance of performance and handling, and one of the best fuel efficient cars in its class, the 2011 Nissan Altima also provides a comfortable ride in a thoroughly reliable family sedan.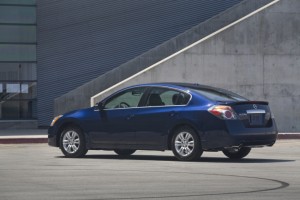 Small SUV: 2011 Toyota RAV4 – Returning to the top spot for the fourth time in five years, the 2011 Toyota RAV4 wins for its good fuel economy for the class, roominess (except for small optional third row), and agile handling.
Green Car: 2011 Toyota Prius – No surprise here, as the appearance of the 2011 Toyota Prius as top Green Car is the car's eighth consecutive accolade. Why, with a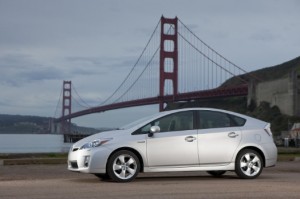 slew of new hybrids entering the market? Editors say excellent crash tests, roominess, comfortable ride, hatchback versatility and easy-to-drive attributes are what secured the lead for Prius again this year.
Family SUV: 2011 Kia Sorento – The redesigned 2011 Kia Sorento provides seating for seven with optional third-row seat, good performance/fuel economy from a smooth V-6 engine that's as fuel efficient as four-cylinder base, roomy and comfortable interior, and long list of features for its price make this family SUV tops in its class.
Sporty Car: 2011 Ford Mustang – With beefy V-8 power or more powerful V-6, the 2011 Ford Mustang is even more agile, comfortable, and has better fit and finish than ever before. Consumer Reports hails it as a good daily driver – although rear seats are a bit tight.
Sports Sedan: 2011 Infiniti G37 – "Blistering acceleration," agile handling, luxurious interior, and fun-to-drive are highlights of the 2011 Infiniti G37, say editors of Consumer Reports. The sports sedan is one of the highest-scoring sedans and makes its fifth appearance on the publication's list.
Family Hauler: 2011 Toyota Sienna – Room for up to eight passengers, versatility, good fuel economy, excellent reliability are just some of the stellar attributes of this family hauler minivan, the redesigned 2011 Toyota Sienna. While the 2011 Honda Odyssey actually posted higher scores than Sienna, Consumer Reports said the Honda Odyssey lacked reliability data.
Pickup Truck: 2011 Chevrolet Avalanche – With its unique configuration, the crew-cab 2011 Chevrolet Avalanche is like a "Transformer on wheels," according to Consumer Reports editors. Basically, it's a Chevy Suburban with the top cut off, and this unified bed/cab contributes to a quiet steady ride. Innovative cab/bed partition allows for greater storage and flexibility.
Search used cars for sale and find the best deals near you at iSeeCars.com.
To get a FREE iSeeCars VIN Report for a car, click here.