If you're interested in used cars, but want to know what to avoid, check out the latest listing of Consumer Reports' Worst Used Cars. The editors have compiled a thorough overview of what they consider to be the worst-performing cars from the 2001 to 2010 model years that not only scored consistently lower on a battery of tests but also multiple years of much worse than average reliability.
Here are the 29 Worst of the Worst in the Consumer Reports' list. Vehicles from domestic (primarily General Motors, which had 16 of the total 29) and European manufacturers dominate the list. Reliability comes from the Consumer Reports' Annual Auto Survey, which includes responses from the publication's subscribers on 1.3 million vehicles. Note that specifics on the individual models in the following list are available only to subscribers of Consumer Reports.
Small Cars:
Family Cars:
Upscale/Luxury Cars: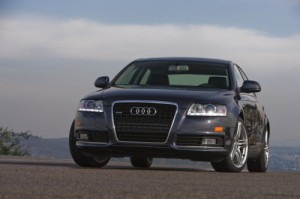 Audi A6 (2.7T, 3.0T)
BMW 535i (AWD)
Midsized and Large SUVs:
Sports and Sporty Cars:
Minivans:
Pickup Trucks:
Not sure what to do next? For one thing, use the link to check out Consumer Reports' Best and the Worst Used Cars. You'll find some that you can research further, locate and test-drive, and then make your best deal. Be sure to use the resources here at iSeeCars to make your research and shopping easier.
Search used cars for sale and find the best deals near you at iSeeCars.com.
To get a FREE iSeeCars VIN Report for a car, click here.