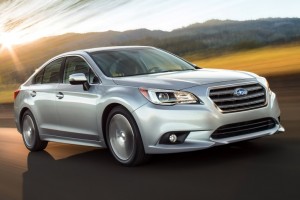 The much-awaited annual list of top 10 picks of new models from Consumer Reports is now out. For those of you who are thinking about a new vehicle purchase and haven't yet made up your mind, these 10 top picks of 2015 should definitely be part of the consideration set.
First, here's how Consumer Reports narrowed down its choices (or, what it really takes to be a Top Pick). The three must-have parameters involve performance, reliability and safety.
For performance, each top pick must rank at or near the top of the publication's overall road-test scores.
In reliability, each model has to have a predicted reliability rating of average or better. These are based on subscriber-reported problems in 1.1 million vehicles rated in the Consumer Reports latest Annual Auto Survey.
In safety, all Top Picks must perform "effectively" if included in crash and/or rollover testing conducted by the National Highway Traffic Safety Administration (NHTSA) or the Insurance Institute for Highway Safety (IIHS).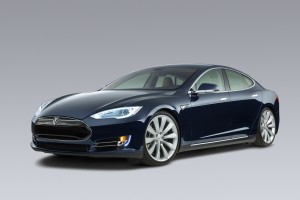 Best Overall: Tesla Model S – The list of new vehicles introduced for 2014 was considerable, but none of them came anywhere near eclipsing the Tesla Model S for its "innovation, magnificence and sheer technological arrogance," says Consumer Reports. Despite some early 2013 "teething problems," subscribers report average reliability. Summing it up, the publication calls the Tesla Model S a "technological tour de force, a high-performance electric vehicle with usable real-world range, wrapped in a luxury package."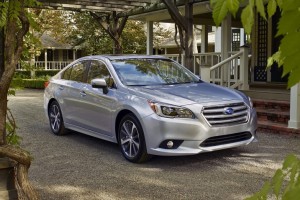 Midsize Sedan: Subaru Legacy – It's a great car with mainstream appeal, and, even though many sedans do the job, the Subaru Legacy provides a "quiet, comfortable, and roomy package that also has the best ride among its peers," says the publication. Although 26 mpg overall may not seem all that great, the standard all-wheel drive gives drivers the confident reassurance they need.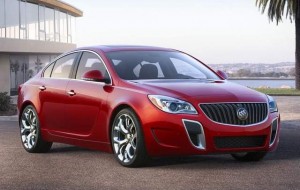 Sports Sedan: Buick Regal – Calling the Buick Regal "surprisingly agile," editors of Consumer Reports say that if you close your eyes, you'll think you're driving an Audi. The Buick Regal is really that good. In addition, the 259-horsepower, 2.0-liter turbo is "sharply integrated" with a six-speed automatic and available all-wheel drive. All this means a strong value-for-money equation and reason enough why this American sports sedan is a top pick for 2015.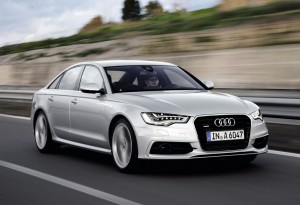 Luxury Car: Audi A6 – Speaking of Audis, the Audi A6 makes the grade as top of the heap in the luxury car category. "Quick, nimble and effortless," and boasting "commendable" fuel economy when combined with Quattro all-wheel drive, the Audi A6 is a driver-focused machine that makes driving a pure pleasure.
Minivan: Honda Odyssey – Hauling the kids and gear and taking care of business in the redesigned Honda Odyssey minivan is a snap. In fact, the Odyssey rides and handles better than some family sedans, says Consumer Reports. With seating for up to eight, a built-in vacuum option, and good crash test scores, even with no all-wheel drive yet and reliability that could be improved, the Honda Odyssey is "still one of the best values on the market."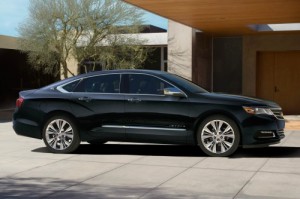 Large Car: Chevrolet Impala – This is a roomy and comfortable sedan that rides "like a true luxury car," say the editors. In fact, the Chevrolet Impala "humbles" the Toyota Avalon and even the Lexus ES 350. Note that only the V6 version meets the publication's reliability standards. Consumers can get a nicely-equipped Impala for about $35,000, and optional safety features like forward-collision and lane-departure warning systems are even more attractive.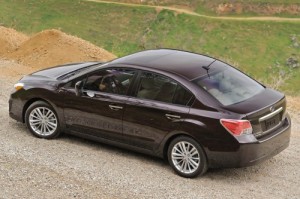 Compact Car: Subaru Impreza – Packaging is important in a compact car and the Subaru Impreza delivers on that and more. It's quieter inside as a result of recent improvements and the ride is more comfortable than many more expensive cars. It is somewhat more expensive and uses more gas than competitors, but don't forget that all-wheel drive is standard. Consumer Reports calls the Impreza a strong value and a great starter car.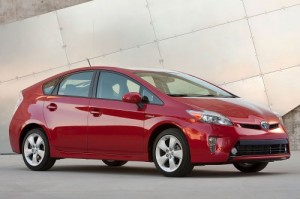 Green Car: Toyota Prius – Still at the top of the green car list despite being near the end of its model cycle, the Toyota Prius combines affordability, outstanding fuel economy, top-notch reliability and packaging that's smart. That's why the Prius has been the Top Pick for green car for 12 consecutive years.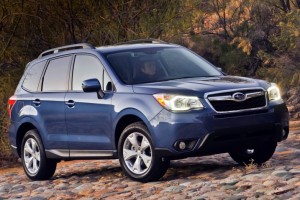 Small SUV: Subaru Forester – This compact crossover "doesn't just look like a tank, it's built like one," comments Consumer Reports, noting that the Subaru Forester has better crash test results than most of its competitors. In this popular category, Subaru clinches the deal, providing practicality, fuel economy, safety, interior accommodations, and value. The publication says this is the vehicle they recommend for families.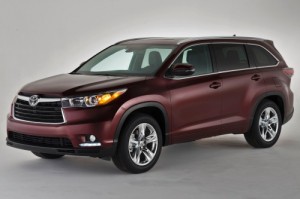 Midsize SUV: Toyota Highlander – With 3 more inches added, the Toyota Highlander midsize SUV also has a new all-wheel drive setup and redesigned suspension to make handling more car-like. The people and cargo hauler never looked so good. Consumer Reports calls the Highlander the "real swagger wagon for the sensible crowd."
Wait, what's missing here? Where are the trucks? The publication didn't err by neglecting to include them, noting that the 2015 Ford F-150 and Chevrolet Colorado are too new to have any reliability and testing data available. In addition, the Ram 1500 and Chevrolet Silverado/GMC Sierra "are not reliable enough." The publication opted to pass on trucks for this year and wait until ratings are in next year.
About test scores, the highest ones included 99 for the Tesla Model S, 91 for the Chevrolet Impala, and 90 for the Audi A6. Best reliability goes to the Toyota Prius, Subaru Forester, and Toyota Highlander.
Search used cars for sale and find the best deals near you at iSeeCars.com.
To get a FREE iSeeCars VIN Report for a car, click here.