As auto criticism goes, it can get much worse than a stinging rebuke of a particular year, make and model. When that review comes from Consumer Reports, however, it takes on a slightly more important tone than, say, a lesser-known entity. While there are some good attributes of the vehicles the publication panned, it's worth taking a look at the what and the why these four got the designation as "worst new cars" for 2015.
And we'll throw in our comments as well, just for balance. Note that we may not completely agree with what's been said – or how.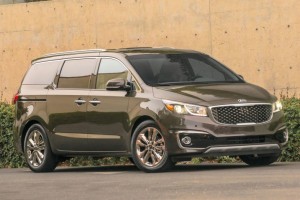 2015 Kia Sedona – The completely redesigned 2015 Kia Sedona minivan seats eight passengers, boasts crisp new exterior styling, a driving-inspired cockpit, spacious interior, flexible seating options and plenty of safety and latest-technology equipment. That the redesign isn't revolutionary isn't a bad thing for the Sedona, a traditional family vehicle. Another compelling feature is the Sedona's value proposition. The 2015 Kia Sedona is offered in five trim levels: L, LX, EX, SX and SX-L. Pricing begins at $26,100. Consumer Reports, in its rating of the Sedona as one of the worst new cars for 2015, had this to say: "This minivan was made to look like an SUV, but the ride isn't supple and there are squeaks and rattles. Steering is 'vague.'"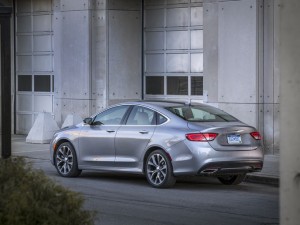 2015 Chrysler 200 – The midsize 2015 Chrysler 200 sedan is also completely redesigned for the 2015 model year.  In addition to the striking exterior design, the interior of the 200 features nicer materials and easy-to-use equipment. Ride and handling is composed, there's a strong V6 engine, and all-wheel drive is available. That said, there's just enough legroom in the rear seats for a six-footer, but the 200 suffers in comparison to interior room of competitive midsize sedans. Available in four trim levels: LX, Limited, S and C, pricing for the 2015 Chrysler 200 begins at $21,995. Consumer Reports singled out the 200 for its "raspy" four-cylinder (standard) engine, "unrefined" transmission, "klutzy" handling and "cramped rear seat only a submariner could appreciate." Ouch.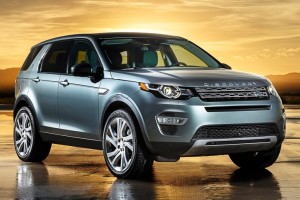 2015 Land Rover Discovery Sport – A brand new model from Land Rover for 2015, the Discovery Sport is a compact luxury SUV with a go-anywhere attitude. Highlights include style, comfort and utility and above-average bad-weather and off-road capabilities, more cargo space and passenger room than competitors, a comfortable interior, and plenty of high-tech features. The downside is that the Discovery Sport's rear seat is cramped, acceleration is mediocre and the transmission is somewhat slow to downshift. Available in three trim levels, SE, HSE and HSE Lux, pricing for the 2015 Land Rover Discovery Sport begins at $37,070. Consumer Reports calls the engine "flat-footed" and says the transmission "often feels in the wrong gear." But there's more: the publication says the handling is "lumbering," the wheels riding "as though made of concrete," and the infotainment system is "dated."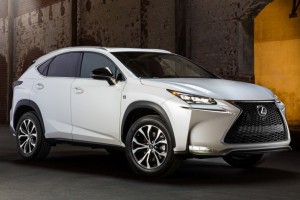 Lexus NX 200t/300h —  With its stylish looks and luxury features, the 2015 Lexus NX 200t and 300h are new additions to the small luxury crossover segment of the market. These are not, however, typically oriented for family use – unless the family is small in size. There's plenty of backseat room and many high-tech features in the impeccably crafted cabin, and the engine is quiet and smooth. Storage, however, is on the small side. The five-passenger 2015 Lexus NX 200t is offered in a single trim. Also available is the 2015 Lexus NX 300h, a hybrid version. Pricing starts at $37,920 for the NX 200t and $39,720 for the NX 300h hybrid. Here's what Consumer Reports has to say about this vehicle: "firm, jostling ride," "some interior bits feel cheap," handling "no match for its German rivals," and an infotainment system whose touchpad is "challenging to manipulate while driving." The publication concludes with this comment: "Lexus can do better."
Search used cars for sale and find the best deals near you at iSeeCars.com.
To get a FREE iSeeCars VIN Report for a car, click here.