It was only a matter of time before consumer awareness of and acceptance of certain types of automotive technology caught on. Actually, safety experts have indicated for years that it would take some time for widespread acceptance of some technology, but that safety-related tech would likely be first to gain traction.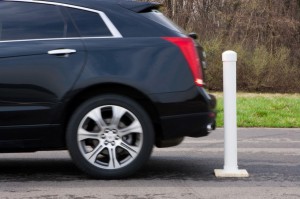 In the first-of-its-kind survey of the technologies consumers most prefer in their next new vehicle, the J.D. Power 2015 U.S. Tech Choice Study℠, the results are still quite startling. "There is a tremendous interest in collision protection technologies across all generations, which creates opportunities across the market," said Kristin Kolodge, executive director of driver interaction and HMI research at J.D. Power.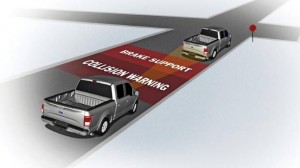 Top Three Tech Involve Collision Protection
Of the top five technologies consumers said they'd want the next time around, three involve collision protection. These are: blind spot prevention and detection (preferred by 40 percent of survey respondents); night vision (selected by 33 percent), and enhanced collision mitigation system (chosen by 30 percent).
Camera rearview mirror came in at number for (30 percent), while self-healing paint accounted for 25 percent.
At the opposite end of the spectrum, according to Kolodge and the survey results, "…there is very little interest in energy efficiency technologies such as active shutter grille vents and solar glass roofs."
Other Survey Highlights
Perhaps most illuminating (or not, depending on your point of view) is that of all age groups, millennials are willing to plunk down more cash on in-vehicle tech than their older counterparts. That amounts to an average of $3,703. Pre-boomers will hand over an average of $2,067, while baby boomers will spend about $2,416.
Technologies for advanced sensors, such as haptic touch screens, biometric driver sensors (even though this is a type of collision protection technology), and hand gesture-controlled seats have low preference among consumers surveyed.
Also low on the consumer preference list are technologies involving navigation.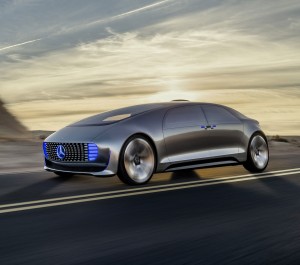 Paving the Way for Autonomous Driving?
If collision protection tech is beating out other flashier, info/entertainment-type tech, could this be the first wave of ultimate consumer acceptance of self-driving cars? In other words, do the survey findings indicate a trend toward technology that takes over such safety-critical functions as braking and steering?
Here's what a statement from J.D. Power reveals – and you draw your own conclusions: "These findings demonstrate growing customer acceptance towards the concept of the vehicle taking over critical functions such as braking and steering, which are the foundational building blocks leading to the possibility of fully-autonomous driving."
As we've written about before, several major automakers are already well underway with technology that's the underpinning for autonomous driving. We'll have to wait and see where and how all this shakes out in the months and years to come. One thing is certain: Technology never goes backward. The momentum is here and we, as consumers, can expect continual change in how the family car operates (even by itself) going forward. As well as in reverse, for that matter.
Call it cautious optimism – and we don't even have to be a millennial to appreciate tech that takes care of us better than we sometimes can ourselves when we're behind the wheel.
Search used cars for sale and find the best deals near you at iSeeCars.com.
To get a FREE iSeeCars VIN Report for a car, click here.