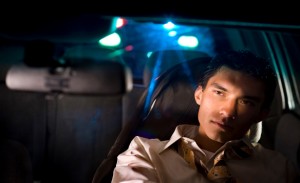 Regular beer, wine and alcohol drinkers – or those who now feel it's OK to have a glass or two at a restaurant meal – and then get behind the wheel may feel a bit differently if a proposal to lower the legal blood alcohol content (BAC) to .05 goes into effect.
At issue is a lobbying effort from the National Traffic Safety Board (NTSB) for Virginia and other states to lower the current drunk driving threshold from .08 to .05. In essence, they want to cut the legal limit.
As reported by WTKR, the restaurant trade group, American Beverage Institute, is up in arms, understandably so. The media outlet quotes ABI's Sarah Longwell as saying, "It would essentially make it impossible for women to drink anything with their meals and feel comfortable driving home."
Couldn't possibly happen, you exclaim? While it's theoretically possible, there are many hurdles to overcome before such a .05 BAC becomes law.
First, there's the matter that states set the levels for BAC, not the federal government. The feds can strongly encourage states to comply with a lowered BAC by offering certain highly-desirable incentives. These include offering highway funds to those states that adopt the lower BAC and denying such incentives to states that don't comply.
Granted, highway traffic deaths have been on the decline for a few decades, but alcohol remains a contributing factor in about one-third of deaths on the road.
But even after one year of lobbying, such influential groups as Mothers Against Drunk Driving (MADD) and the national AAA have not signed on to endorse the NTSB's recommendation of a .05 BAC.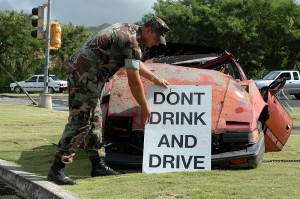 How to Stay Safe if you Do Decide to Drink
Lowering the BAC to .05 won't prevent anyone from having a drink at dinner or with friends. But what it will encourage – or should – is making sure that if you drink, you don't drive.
Designate a non-drinking driver for times when you want to drink and then need to have transportation elsewhere.
Sober taxis are becoming much more commonplace – and there's no stigma attached to having a taxi take you home so you don't endanger someone else by driving drunk (or after drinking when you may be over the legal limit).
Keep your drinking occasions at home or at a location where you won't need to use any vehicular transportation that you drive afterwards.
Only have one glass of beer or half-glass of wine and quit. This may take some resolve that you don't feel you have, so if you're at all unconfident you can stick to just one drink (and remain under the legal BAC), don't drink at all. Or, use one of the other tips listed above.
For now and the foreseeable future, it's not likely that the .05 BAC will be implemented. But do expect further lobbying by the NTSB and possibly some very safety-conscious states (and/or those eager to obtain highway funds) to quietly (or with much fanfare) adopt lowered BAC limits.
Search used cars for sale and find the best deals near you at iSeeCars.com.
To get a FREE iSeeCars VIN Report for a car, click here.