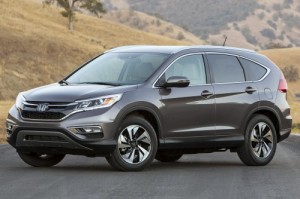 Safety is an all-important consideration when buying a new vehicle, whether that is a car, crossover, minivan, SUV or truck. Consumers look to find vehicles that achieve the highest safety ratings from the National Highway Traffic Safety Administration (NHTSA) and the Insurance Institute for Highway Safety (IIHS). The good news is that, despite being harder to achieve, 33 2015 vehicles earn the IIHS top safety award, the Top Safety Pick+ designation.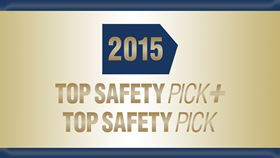 Tougher Standards
It's no longer good enough to just have a basic grade collision warning system in order to earn Top Safety Pick+ status. This year the IIHS requires vehicles to have automatic-braking capability and a score of advanced or superior in IIHS testing.
For an advanced or superior rating, says the IIHS of the tougher Top Safety Pick+ requirements for 2015, "vehicles must stop or slow down without driver intervention before hitting a target in IIHS tests at 12 mph, 25 mph, or both."
Why raise the bar? IIHS President Adrian Lund said that tightening the IIHS criteria encourages automakers to add autobrake as optional. "Systems that don't require a driver response to avoid or mitigate a crash have the most potential for reducing crashes," Lund said.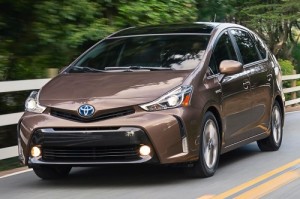 Which Vehicles Made the Grade?
Among the 33 2015 vehicles that now boast the IIHS Top Safety Pick+ designation are the 2015 Honda CR-V small crossover and the 2015 Toyota Prius v, both of which underwent substantial changes in order to secure the top award.
The 2015 Honda CR-V had previously earned a marginal rating when tested in 2012. The Japanese automaker made structural changes to the CR-V which allowed it to earn the 2015 top safety award. These changes included those to the front-end structure, occupant compartment, and restraint system for the 2015 model year CR-V.
Even more impressive, noted the IIHS, are the improvements to the 2015 Toyota Prius v midsize wagon. While previously (in 2012) it had performed poorly in the small overlap test ("one of the worst performers ever"), after improvements to the structure and the lengthening of the side curtain airbag, the 2015 Prius v goes from "poor" to "good" in small overlap test. Toyota also made significant improvements to the car's optional Pre-Collision System, one that the IIHS had commented "doesn't meet minimum criteria."'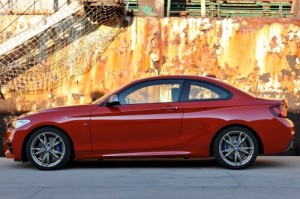 The Full List of Top Safety Pick+ Vehicles
Making it to the top echelon for the IIHS safety award is a noteworthy achievement. Here are the 33 2015 makes and models that earned the prestigious award.
Acura RLX
Acura TLX
BMW 2-Series
Honda CR-V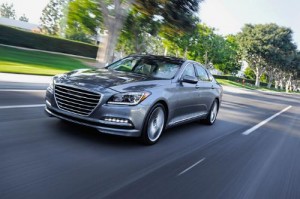 Hyundai Genesis
Infiniti Q50
Infiniti Q70 (except for V8 AWD)
Lexus NX
Lexus RC
Mazda3
Mazda6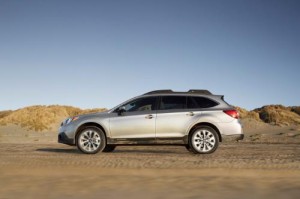 Subaru Outback
Subaru XV Crosstrek
Toyota Prius
Toyota Prius v
Volvo S60
Volvo V60
See more information about the IIHS Top Safety Pick+ and Top Safety Pick awards here.
Search used cars for sale and find the best deals near you at iSeeCars.com.