If you are the adult child of an older parent who still insists on driving a car – but shouldn't – what can and should you do? On the one hand, you know your parent prizes his or her freedom of mobility, and driving a car certainly provides that. But you're also aware that your parent's age is a factor that must be considered. As people age, their abilities to function well behind the wheel diminish. So, if you're dreading the talk with your older parent who still wants to drive – but shouldn't – here are some things to be aware of and some tips on how to handle the inevitable conversation.
One point that's worth mentioning right up front is that you avoid being confrontational with your older parent. That's not going to accomplish anything other than increasing the resistance to whatever you have to say. Above all, don't threaten to take away the keys, calling your parent a menace to themselves and a danger to everyone on the road. That's not only insulting but will bring the conversation to an abrupt halt. The lasting bitter feelings on both sides will do nothing constructive to help the situation. If anything, it may strain your relationship and your older parent will continue to drive in spite of what you've threatened or said.
If not confrontational, how should you approach this often very touchy subject? In two words: carefully and lovingly. You want to be as cognizant of the emotional connection your older parent has to feeling personally mobile. If they stop driving, will they be shut in, cut off from society, unable to have fun? That's the fear, even if it's not overtly expressed. Acknowledge that you know your parent prizes their independence and say that together you'll find ways to bridge the transition from driving to alternative modes of transportation while preserving as much of their independence as possible. The more lovingly you handle the conversation, the easier this difficult subject will be to address.
Educate Yourself First – Before You Begin "The Talk"
If you don't have a clue what you're going to say, the first thing that you should do is become better informed about the subject of older drivers, diminishing capabilities behind the wheel, facts and statistics, and the number of different options available for older parents to still get around and preserve their mobility and personal independence.
There are some excellent resources available to help, including the National AAA, the AARP and others. The websites contain helpful tips on what to say and when, along with evidence-based strategies to assist older drivers in maintaining their driving ability as long as possible with assistive devices, occupational therapy and more.
Perhaps more than anything else is the comfort you can take knowing that experts have compiled workable approaches and thoughtful solutions. Feel free to make use of them, for they can save you both time and alleviate concerns you might have over doing what's right by your parents.
What's covered? Among others, the topics include:
Methods of observing driving skills over time so you can assess whether your parent can make adjustments to less or decreasing mobility and other effects of aging
Taking note of changes in driving behavior, such as increased yellow light running, frequent scrapes and dents, getting lost, running over curbs and the inability to judge speed and distance of approaching vehicles
Alternatives to driving, such as taxis, subways and buses, rides from relatives and friends, community transportation services (often free or a nominal fee) and more
Older driver safety classes – available online and in classroom – to help the aging driver learn about new laws and techniques that can counteract some of aging's physical consequences
As For the Actual Talk 
When you do sit down to discuss this all-important topic, be sure that you listen reflectively more than you do all the talking. You want to be able to hear and reflect upon the concerns your older parent has about giving up driving, for these are very real. How do you reflectively listen? In effect, you repeat back the phrases your older parent uses, but in a way that acknowledges their concerns. For example, you can say, "I know you're worried about giving up some of your normal activities if you stop driving." This conveys your support and encouragement and allows your parent to open up more about what he or she is feeling. It creates opportunity in the discussion, instead of closing it in.
Try not to interrupt your parent's train of thought. Allow enough time for him or her to say what's on their mind. You may need to table the discussion temporarily, especially if emotions become overwrought.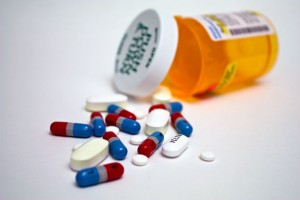 Are There Medical Issues To Consider?
There may be a medical condition or issue that's causing your older parent problems with driving. It could be vision, hearing, loss of strength in hands or feet or problems with cognition and decision-making. Schedule an appointment with your parent's doctor and accompany him or her to have the issues addressed.
In addition, since many older parents take a number of medications for different conditions, there may be some drug interactions that interfere with effective, safe driving. Be sure to bring a complete list of medications and go over them with your parent's doctor.
Make The Transition Easier
When it's definitely time for your older parent to stop driving, help make the transition to getting around without being behind the wheel as painless as possible. Be supportive and encourage your older parent to continue to be active. Be with him or her as much as possible, checking up when you're not able to be physically there. If you approach the talk with your parent who still wants to drive – but shouldn't – with love and care, everything will likely turn out much better than if you leave the issue to resolve itself.
Search used cars for sale and find the best deals near you at iSeeCars.com.
To get a FREE iSeeCars VIN Report for a car, click here.