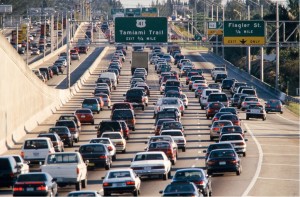 If you're planning a car trip this Labor Day weekend, be prepared to share the road with a whole lot of other drivers. According to the AAA, more than 86 percent of Labor Day travelers will take to the roads. That's out of an estimated total of 34.7 million Americans who will get away from home during the holiday, either by air or by car.
But the desire to get one last trip in before the summer officially ends also means perilous times on the road. The National Safety Council estimates that 395 people will die and 42,300 will be injured in vehicle crashes during the Labor Day weekend. The official beginning and end of the holiday weekend is 6 p.m. on Friday, Aug. 29 and 11:59 p.m. on Monday, Sept. 1.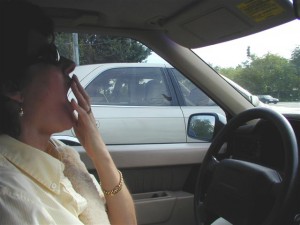 Tips to Make It a Safe Holiday
Common sense dictates a number of safe driving tips for the holiday weekend – and, really any time you'll be on the roads. Still, they're worth repeating, especially when families are so caught up in last-minute trip preparations and eager to get on the road. Take a few minutes to let these tips sink in – and then make good use of them this coming weekend.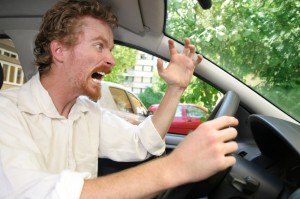 Lay off the cell phones – With so many other travelers on the road, you really can't afford the dangerous and potentially fatal distraction of talking or texting on cell phones. Whether you use a handheld or hands-free device, studies show that the behavior is equally distracting.
Buckle up – everybody – Countless lives can be saved as well as avoiding serious injury by simply ensuring that everyone in the vehicle is securely buckled up. Do a quick visual check before putting the vehicle in Drive.
Use appropriate child safety seats – Inspect all child safety seats to ensure proper installation and that your child or children are the right size and weight for the seat. If not, replace the seat before going on your trip. Once you're ready to go, be sure kids are safely situated in the car seats.
Take your time – Granted, you want to get to your destination as quickly as possible. But taking chances on the road may jeopardize yours and everyone else's safety in the vehicle – as well as others on the road. It's not worth speeding, passing on curves or engaging in other dangerous, careless or thoughtless driving behavior. Allowing more time will also help prevent frustration, which has a tendency to increase the impulse to speed.
Watch the weather – Monitor the weather forecast so you know what to expect on the road. Adjust your driving behavior accordingly.
Drive defensively – Maybe you're an excellent driver, but others on the road may not be as diligent or careful, especially this holiday weekend. Be extra cautious and alert to the errant driver who veers out of his lane, runs yellow or red lights, tailgates, weaves or displays other unsafe driving behavior.
Don't drink and drive – Trying to eke out the last possible party moment is a bad strategy for getting on the road after drinking. If you decide to drink, designate a non-drinking driver to handle the road duties this holiday weekend.
Keep eyes and mind on the road at all times – With the long miles ahead, don't be tempted to fiddle with electronics systems, in-vehicle infotainment, DVD players and other in-vehicle systems whenever the vehicle is in motion. Ask another passenger to take over these duties.
Make sure that everyone has the opportunity to both enjoy the Labor Day holiday weekend and ensure they come home safely as well.
Search used cars for sale and find the best deals near you at iSeeCars.com.
To get a FREE iSeeCars VIN Report for a car, click here.