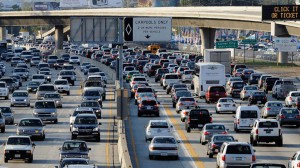 It's not a pleasant thought, but when you're on the road, take a good look at the vehicles around you. They could be driving hazards. New research shows that one in five vehicles on the road has an open safety recall.

Overall Numbers Alarming
How many vehicles is this altogether? According to Carfax in its annual survey, the number of vehicles with at least one unfixed safety recall is a staggering 46 million. Even more concerning is that unsuspecting consumers bought or sold five million of these in 2014.
Family Vehicles Most At Risk
But perhaps most alarming of all is the fact that the vehicles families use most, that is minivans and SUVs, account for increased risk due to an unfixed safety recall. For minivans, it's one in three that has an outstanding recall. For SUVs, it's one in five with an open safety recall.

What's the Worst That Can Happen?
Granted, not every safety recall is major, but the recent – and highly publicized – major airbag recalls should be reason for concern. If your car has a safety recall for an airbag issue, and you don't have the defect fixed, the airbag may not deploy when you need it, or it could deploy at speed on the highway. This affects the vehicle's performance and may cause injury to you and passengers in your vehicle as well as to other drivers and passengers as the result of an accident.
The major concern from not attending to outstanding safety recalls involves potential fires, crashes and serious injury. In comparison to the worst that could happen, the more or less minor inconvenience of having a safety recall fixed is – or should be – relatively insignificant.
Worst States for Open Recalls
If you're wondering where your state ranks in terms of number of vehicles with outstanding safety recalls, be advised that five top the list:
California
Texas
Florida
New York
Pennsylvania
Carfax says the risk is greatest in the ratio of unfixed recalled cars in West Virginia, Michigan, Mississippi, Wyoming and New Jersey.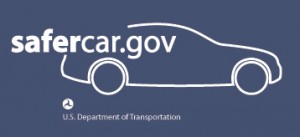 How to Protect Yourself Against Open Safety Recalls
The best defense is a good offense. In this case, use various government and private enterprise online tools to quickly determine if your car, on the basis of its vehicle identification number (VIN), is involved in a safety recall. Check out these tips.
If you're considering buying (or selling) a vehicle, be sure that any open safety recalls are fixed before the documentation is finalized. This protects buyer and seller, not to mention any innocent passengers, other drivers and bystanders in the event of a crash or other accident.
Search used cars for sale and find the best deals near you at iSeeCars.com.
To get a FREE iSeeCars VIN Report for a car, click here.