Unless you're one of the rare few who are independently wealthy, you need a car to get around. That means putting yourself in the position of having to contend with traffic, gridlock, poor roads and infrastructure, inclement weather, inconsiderate, rude or distracted drivers, oblivious pedestrians, road hazards and other negatives.
Some cities, however, are worse than others. A new study from WalletHub sheds light on just which of 100 cities are a nightmare for driving, as well as those that rank high on the driving pleasure list. The metrics considered include average gas prices to average annual hours of traffic delays to number of auto repair shops per capita.
10 Worst Cities for Drivers
Starting with the worst first, drivers have more grief than good times in the following 10 American cities:
#100. Washington, D.C.
#99. Detroit, Michigan
#98. San Francisco, California
#97. Chicago, Illinois
#96. Philadelphia, Pennsylvania
#95. Baltimore, Maryland
#94. Oakland, California
#93. New York, New York
#92. Seattle, Washington
#91. Boston, Massachusetts
On the other end of the spectrum, the following 10 cities rank as the best for drivers:
#1. Scottsdale, Arizona
#2. Tucson, Arizona
#3. Corpus Christi, Texas
#4. Gilbert, Arizona
#5. Mesa, Arizona
#6. Chandler, Arizona
#7. Reno, Nevada
#8. Laredo, Texas
#9. Las Vegas, Nevada
#10. Tampa, Florida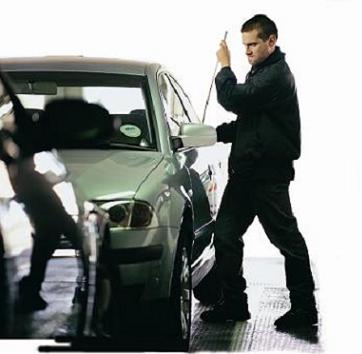 Interestingly, five of the top 10 cities for drivers are in Arizona. Gilbert and Chandler are #2 and #5 for lowest car rate theft.
Boston, meanwhile, has the dubious distinction of the highest average two-hour parking rate at $23.79. Beantown also has the lowest number of auto-repair shops at 22.51 shops per 100,000 residents.
Chicago has the highest average gas price at $3.02 per gallon and Washington, D.C. has the most average annual hours of traffic delays per car commuter at 82.
Time to Find a Better Route?
One of the statistics WalletHub points out is that drivers spend an annual average of 200 hours on the road. Add to that an additional 41 hours stuck in gridlock. Think what you could do with an extra 241 hours a year? How about taking a six-week vacation?
Maybe that's out of the question, but alternatives to nightmare driving might be worth considering. Telecommuting could be an answer, as could working four-day workweeks, staggering hours, even finding a different job closer to home.
The prospect of self-driving cars, while not yet a reality or even a realistic near-term solution, could ease some of the pain of driving in America's most congested and worst-for-drivers' cities. Just not yet.
What are some of the solutions you've come up with to help you cope with your commute? And giving up work entirely isn't one of them that should be on the list. We'd love to hear your creative ideas, so feel free to share them in the comments below.
We've got one, although it probably would only work in certain locations: Create an autonomous-car only highway that's situated above existing freeways. As you zip along over the parking lot below, try not to be too smug about it while you're reading the Wall Street Journal, sipping your latte or playing games.
Search used cars for sale and find the best deals near you at iSeeCars.com.
To get a FREE iSeeCars VIN Report for a car, click here.