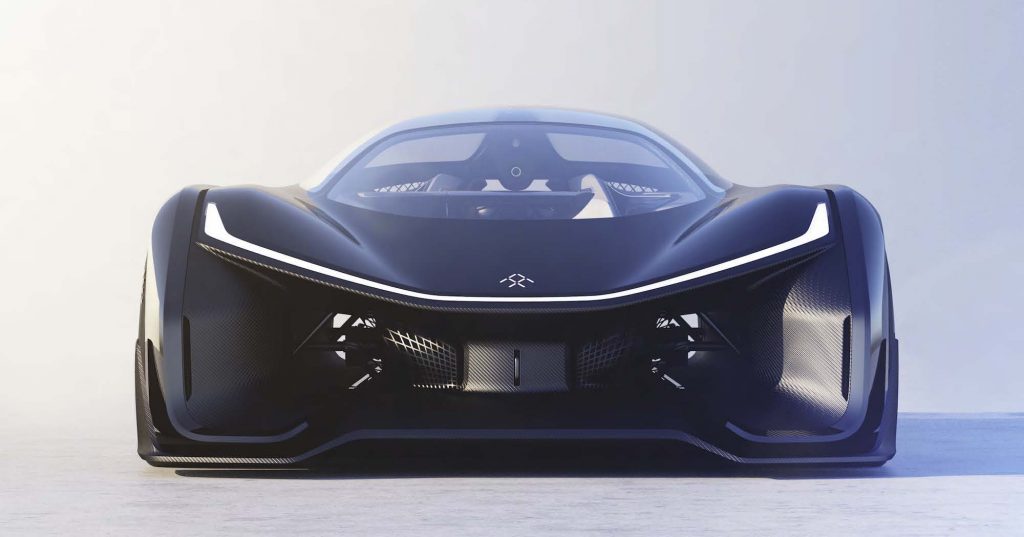 As wins go for startup all-electric automaker Faraday Future, June 17 marked a big one. That's the date that the carmaker won approval from the California Department of Motor Vehicles (DMV) to test self-driving vehicles on the state's public roads.
Faraday also wants to test self-driving cars in Michigan, according to a report in The Detroit News. The company applied for three manufacturer's plates, the prelude to such an undertaking. In order to test its vehicles on public streets, Faraday also has to pay a registration fee and show proof of Michigan no-fault insurance.
While the China-backed Los Angeles-based Faraday has yet to build a production all-electric, autonomous car and has only publicly shown the FFZERO1 concept, a 1,000-horsepower supercar that does 0-60 mph in under three seconds, there's no denying the company as a certain mystique building.
Granted, this isn't Tesla-type excitement. There's no Elon Musk at the helm of Faraday. As far as pitchmen go, you can't beat Musk for style, charisma and bold predictions. Still, this is not to say that Faraday won't put forth someone – man or woman – to be the face of the company.
What's also not clear yet is what kind of self-driving technology the Faraday cars to be tested on California public roads. Will they be fully- or partially autonomous, like Google's and Tesla Model S (in Autopilot mode), respectively? Thus far, the only pronouncement about the autonomous capability came from Jan Beck, Faraday's self-driving program head, who said the cars will offer "state of the art driver assistance systems".
There's also no doubt that Faraday is moving quickly to accomplish its goal to have its all-electric cars on sale by 2018. That's slipped from the initial 2017 target date, however. But Faraday did break ground in April on its first manufacturing facility, a $1 billion, 3-million-square-foot plant in North Las Vegas, Nevada. The company has also recently requested approval for a second facility in California.
Guess we'll just have to wait and see what develops with Faraday Future's ambitious goals.
Search used cars for sale and find the best deals near you at iSeeCars.com.
To get a FREE iSeeCars VIN Report for a car, click here.