If you've got up to $30,000 to spend on a vehicle, and you have a craving for a little extra zip from time to time, you're going to be pleasantly surprised with what's available. If you want muscle, this category has nothing but good things for you. Especially if you're one of those classic car junkies who loves the feel of a wonderfully nostalgic vehicle. After broad perusal of Car and Driver, Consumer Reports, Edmunds, and Motor Trend, we've found the fastest cars under $30K, and they may be somewhat familiar to nostalgists.
1. 2011 Ford Mustang GT          New Model MSRP: $29,645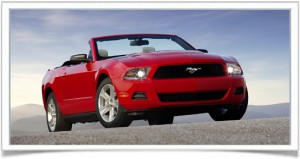 Forget about the standard V6. Go with the Mustang GT and you'll get a 5.0L 302 cubic-inch V8 engine that will rocket you to 60 mph in just 4.8 seconds. The added bonus is that, even with the bigger engine, fuel economy stays fairly competitive at 19/29 mpg (city/highway). But there's no doubt about it, this one really gets you from A to C without even a glance at B. The new electric-assist power steering is fast and responsive, and you're better off sticking with the manual transmission as this beauty will crank out power all the way to 7,000 rpm. It's also one of the meanest-sounding vehicles you'll find. While other cars merely growl, the Mustang flat-out roars.
2. 2011 Chevrolet Camaro SS          New Model MSRP: $30,945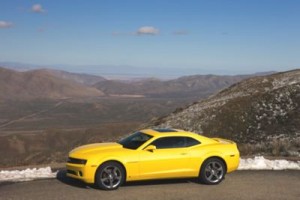 Okay, so the MSRP is a shade over $30K. If you find the right dealer, you can keep this one well within your price range and maybe even better. If you do that, you'll get a monster 6.2L V8 engine that pounds out 426 ponies and 420 lb-ft. of torque. That'll get you to 60 mph in only 5 seconds flat with a manual transmission; the automatic trans will decrease power some. The Camaro utilizes the cylinder deactivation technology, which shuts down cylinders at highway speeds to save on fuel, but fuel efficiency is still rather disappointing at only 16/24 mpg. However, the new suspension and steering make this version of the Camaro much more responsive than any of its predecessors.
3. 2011 Dodge Challenger R/T          New Model MSRP: $30,860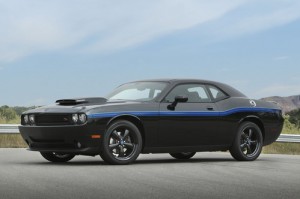 This another vehicle that can be had for slightly less than the stated MSRP, especially considering Chrysler's serious need to boost sales. If you want to pay an extra ten-thousand dollars you can get the SRT8 version, but it will only add some nice decals, a 6.1L Hemi engine, and hardly any extra power. The R/T's 5.7L V8 will still get you to 60 mph in only 5.9 seconds. That's only six-tenths of a second slower than the SRT8. Not quite enough to equal the drastic price increase. The Challenger's ride remains smooth, thanks to some very high-sidewalled tires, but some handling is compromised as a result. Still, there isn't a much better sound than the hollow V8 burble it produces.
4. 2011 Hyundai Genesis Coupe 3.8          New Model MSRP: $29,750
Seeing a Hyundai amongst all these muscle cars sort of looks like the little brother trying to play in a football game with his older brother and all his older brother's friends. Make no mistake about it though, the Genesis Coupe can hold its own. The 3.8L V6 will pump out 306 horses and run this little thunderbolt up to 60 mph in just 5.9 seconds. This one has the choice of a manual transmission or automatic with manual shift controls. Either one will get you near the same acceleration time. This is also, arguably, the best handling car of this whole lot. It utilizes exceptional body control, responsive steering, and a sport-tuned suspension with some very sticky tires.
Search used cars for sale and find the best deals near you at iSeeCars.com.
To get a FREE iSeeCars VIN Report for a car, click here.