If speed is a quality you must possess in your vehicle, and you've got some fairly deep pockets to make sure that happens, say up to $50,000, you'll definitely be interested in these alacritous animals. There's not a car on this list that won't smoke an 1/8" off the tires, so be very careful if you're foot is feeling a bit on the weighted side. After scouring Car and Driver, Consumer Reports, Edmunds, and Motor Trend, we've found the cars that'll lay the hammer down and leave a smoke cloud in their wake. These are the fastest cars under $50K.
1. 2011 Ford Shelby GT500          New Model MSRP: $48,645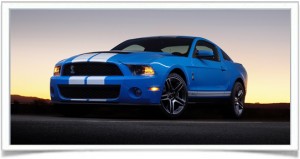 If you think the Mustang is fast, and you wouldn't be wrong in that fact, then this is its older brother on steroids. The GT500 packs a walloping 550 ponies and 510 lb-ft. of torque into its supercharged 5.4L V8 engine. This is a 12-second quarter-mile car as it hits 60 mph in a mere 4.3 seconds. A six-speed manual is the only transmission available, but why would you want it any other way? "On a curvy back road, the Shelby GT500 displays composed, confident handling with crisp turn-in and a well-balanced feel overall. On occasion, a sharp mid-corner impact will remind you of the car's non-independent rear suspension via a bit of a kickback, but it's handled as a single, damped event, unlike with older Mustangs where it would send the car wallowing about." (www.edmunds.com)
2. 2011 Chevrolet Corvette          New Model MSRP: $48,950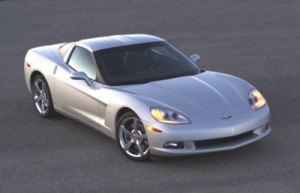 The Corvette is such a beast that even its base model will get you to 60 mph in just 4.5 seconds. The Z06 and ZR1 models will knock that down into the 3s, which is just sick, but the price could reach as much as six figures. You'll be just as pleased with the base model's 6.2L V8 cranking out 430 horsepower and 424 lb-ft. of torque. Fuel economy is actually not bad either for a car of this magnitude, estimated at 16/26 mpg (city/highway). This one of the cars, however, that feels much less nimble than desirable. Steering is fairly deficient communicatively and it can get rather haphazard on winding roads.
3. 2011 Audi S4          New Model MSRP: $46,600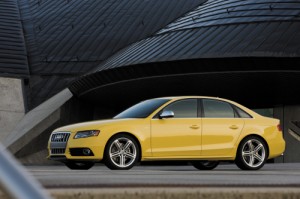 The V8 engine may be gone, but the supercharged 3.0L V6 will still rocket its passengers to 60 mph in only 4.9 seconds. That's just a tenth of a tick slower than the Mustang GT. That power is dispersed through Audi's all-wheel drive system via a six-speed manual transmission. An S-tronic seven-speed dual-clutch automated manual tranny is also available as an option. "It snaps off rapid shifts either by itself or through your own inputs via wheel-mounted shifters. Even if you're a serious driver, there's no shame in ordering this automatic option." (www.edmunds.com) With the tenacious AWD, the S4 maintains a reputation as an aggressive handler on the road.
4. 2011 Lexus GS 350          New Model MSRP: $46,000
Despite its reputation as a luxurious family-style sedan, the GS 350 has plenty underneath the hood. The 3.5L V6 will push more than 300 horsepower and 274 lb-ft. of torque while cruising to 60 mph in only 5.7 seconds. A six-speed automatic transmission with manual shift control is the only available transmission, but there is the option to choose between rear-wheel and all-wheel drive. Serious speedsters will want to stick with the AWD option as it provides much better traction at takeoff. Aside from all the luxurious amenities, it also offers a very comfortable ride and respectable handling. It does lack the sportiness of others in this class though.
Search used cars for sale and find the best deals near you at iSeeCars.com.
To get a FREE iSeeCars VIN Report for a car, click here.