Honoring dad this Father's Day can take a unique twist by buying him a gift he'll always remember. How about a used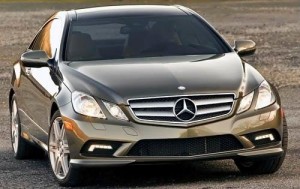 car for your special dad that helps nurture and reminds him what his special interests are – outside of you, of course.
Here are 11 used cars for some of the dads out there who may find themselves uniquely attached to these descriptions:
The Dad Who Loves Luxury – 2010 Mercedes-Benz E-350 Coupe – Think luxury and you automatically think BMW, Mercedes-Benz, Audi, Lexus and maybe Cadillac. There are numerous models to choose from for your Dad who loves luxury, but we've selected the 2010 Mercedes-Benz E-Class as a fine pick. Redesigned for 2010, the E-Class is a luxury-car triumph: superb ride and handling, first-class cabin, extensive array of luxury and safety features – what's not to love? Pricing ranges from $25,806 to well upwards or $33,895.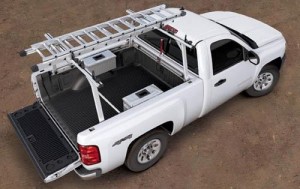 The Handyman Dad – 2009-2013 Chevrolet Silverado 1500 – Powerful, comfortable, and available in a wide array of body styles, the 2009-2013 Chevrolet Silverado 1500 full-size pickup may just be the right choice for Dad the handyman. Whether it's a family business or Dad just loves to tinker, always working on some project or another, the Silverado, especially in Work Truck trim, is up to the task, but LS, LT and LTZ, along with various body styles, are also available. Prices vary widely, ranging from $14,900 to $36,984.
The Dad Who Loves the Outdoors – 2009-2012 Toyota Tacoma – Any Dad who loves the outdoors needs a versatile vehicle that can tow a boat or trailer, haul camping, fishing, hunting or recreational gear with ease, and go just about anywhere. One excellent choice is the Toyota Tacoma compact pickup. Spacious back seat, high safety ratings, well-made and easy-to-use features are other pluses. Prices range from $13,499 to $27,375.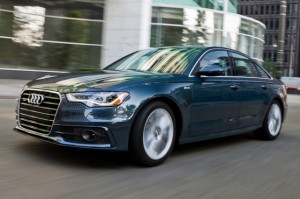 The Dad Who's All About Tech – 2012 Audi A6 – Tech-lovers always have their favorite cars, and who are we to say one is better than the other? Still, the 2012 Audi A6 has so much going for it that it deserves serious consideration for your Dad who's all about tech: 3D navigation display using Google maps and nVidia graphics chipset, touchpad with character recognition, upgradeable entertainment and graphics modules and much, much more. What about price? Tech in a luxury car like this doesn't come cheap, ranging from $33,500 to around $44,988.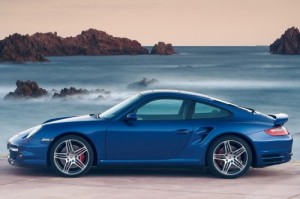 The Dad Who Lives in the Fast Lane – 2005-2009 Porsche 911 – For many purists, the only true sports car is a Porsche 911. Multiple models, precise steering, effortless acceleration, powerful brakes, spacious cockpit and the prestige of owning a Porsche are undeniable attributes. Expect pricing to be, well, pricey, ranging from $28,750 to $86,988 and higher.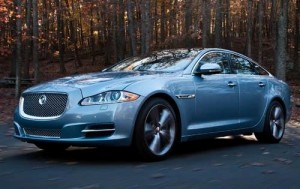 The Dad Who Loves Music – 2011 Jaguar XJ – There are many, many fine choices of vehicles with good to excellent audio systems, but when it comes to supreme music listening, one of the best has to be the 2011 Jaguar XJ large luxury sedan. Okay, so the XJ fits in two categories, luxury and music, but here it's all about the 20-speaker Bowers and Wilkinson sound system that's driven through 15 separate channels. Jaguar calls it "Cinema quality 7.1 Surround Sound." Frankly, it's just what you'd expect from a Jaguar. Oh, and the Jaguar XJ was completely redesigned for 2011. Pricing could be a bit on the steep side, ranging from $36,890 to around $59,800.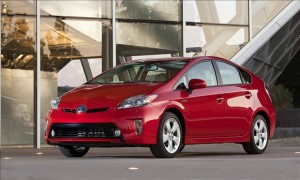 The Eco-Friendly Dad – 2010-2013 Toyota Prius – With Toyota's reputation for reliability and durability holding true for its Prius hybrid, Dad should find a lot to like in the highly fuel-efficient 2010-2013 Toyota Prius. Go for the original hatchback or liftback, although newer additions include subcompact Prius C, bigger Prius V wagon, and a plug-in version of the standard Prius. Pricing for the Prius liftback ranges from $15,900 to around $24,994.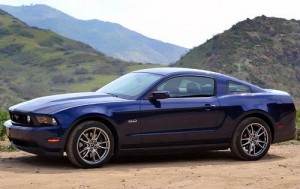 The Dad with a Retro Style – 2011-2013 Ford Mustang – How about an American icon for Dad this Father's Day? The Ford Mustang is the longest-reigning pony or muscle car king, now in its 10th generation for 2015. Still, there are good deals to be found in the ninth generation (2010-2013). Look for a Mustang GT from 2011-2013 for the most power and performance, plus a few other niceties. Pricing should be in the $19,992 to $27,709 range.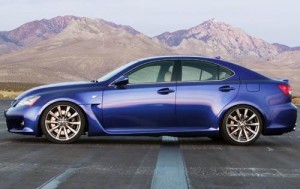 The Auto-Enthusiast Dad – 2008 Lexus IS-F – In 2008, Lexus introduced the 418-horsepower V8-powered IS-F, a rear-wheel-drive pavement stormer that was intended as a serious challenge to the BMW M3 performance sedan. As 2014 is the last year for the Lexus IS-F, shopping for a good used model like the 2008 IS-F may put that ear-to-ear grin on your auto-enthusiast dad. Besides, this performance sedan is sure to become a collector's item in years to come – not that you could pry dad's fingers from the steering wheel. Prices range from $28,000 to $39,990.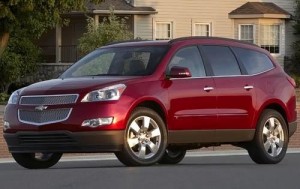 The Family-Man Dad – 2012 Chevrolet Traverse – Hauling the kids to soccer practice, going off on family outings, marshaling the brood to this activity and that, dad needs a versatile, comfortable and roomy vehicle that can handle it all. The eight-passenger 2012 Chevrolet Traverse offers all he needs and then some, in style and easy-handling driving dynamics. Incredibly safe, the Traverse proves to dad that being a family man means careful tending to all things precious to him. Check out pricing ranging from $15,511 to around $26,888.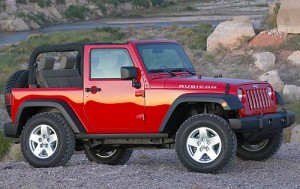 The Off-Road Dad – 2007-2013 Jeep Wrangler – The undisputed off-road king for decades, the Jeep Wrangler is the perfect no-frills vehicle for whatever off-road adventures Dad has in mind. Powerful V6 engine, standard four-wheel drive and go-anywhere capability will make Dad grin when you hand him the keys. Two-door Wrangler Rubicon is probably the best for rock-climbing and truly rough terrain. As for prices in the used market, they may range from $16,777 to the vicinity of $31,780.
Search used cars for sale and find the best deals near you at iSeeCars.com.
To get a FREE iSeeCars VIN Report for a car, click here.