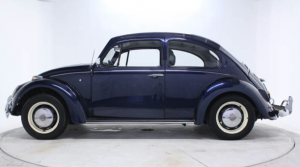 The elected officials of the United States- it's hard to envision these powerful men and women as young adults getting their licenses and first cars. But of course, we all start somewhere.
This iSeeCars.com list takes a look at what the presidents of the United States and other politicians were driving long before they rode in the security of secret service vehicles.
President Barack Obama: He may have been known for cruising around in a Ford Escape Hybrid ahead of his first presidential election, but it was another type of Ford that Obama had as his first car. He says his first car was a Ford Granada, which was his grandfather's car.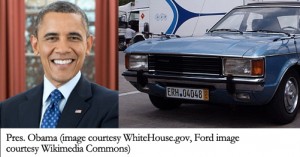 President George W. Bush: An early car of Pres. Bush was a Triumph Sports Car he drove back when he was a Houston bachelor. At Harvard he drove an AMC Gremlin with Levis denim interior.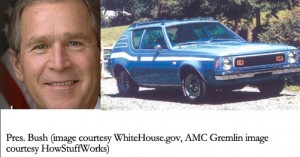 President Bill Clinton: One of Clinton's early cars (possibly his first) was a 1963 white Buick LeSabre convertible. It was a gift from his parents. Clinton's father ran a Buick dealership in Arkansas.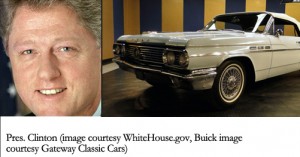 President George H. W. Bush: The first car of President Bush was a 1947, red Studebaker Champ pickup. A similar, restored Studebaker is now on display at the George H.W. Bush Presidential Library.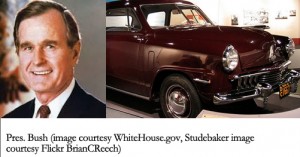 President Ronald Reagan: He used his savings to purchase a 1933 Nash in cash while he was working at a radio station in Des Moines. He got rid of it in 1937 when he headed off to Hollywood.
President Jimmy Carter: President Carter's first car was a 1948 Studebaker.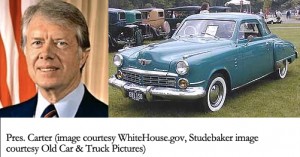 President Gerald Ford: President Ford's first car was a 1924 Ford coupe, which he reportedly paid $75 for in 1930.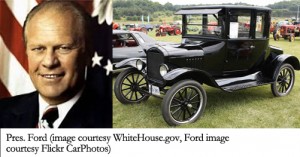 Vice-President Joe Biden: The son of a GM and Chrysler dealer said he used to own a 1951 Studebaker, a 1952 Plymouth convertible, a 1956 Chevy and in college had a "100,000-mile Mercedes 190SL."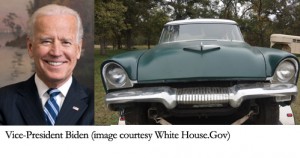 Secretary of State John Kerry: Kerry's first car was a 1962 VW Beetle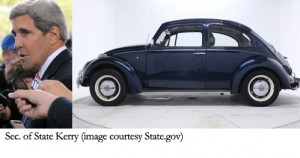 Former Sec. of State Hillary Rodham Clinton: A 1963 Oldsmobile Cutlass. She reportedly brought the battery into her law-school dorm on chilly nights so she could get the car to start when she wanted it.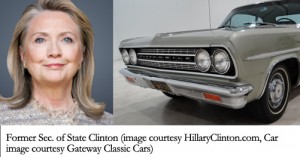 U.S. Senator John McCain (R-AZ): McCain's first car was a 1958 Chevy Corvette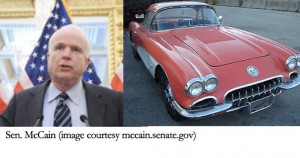 Former Mass. Gov. Mitt Romney: A used 1963 Rambler Classic. His father had helped in the creation of Rambler as head of American Motors.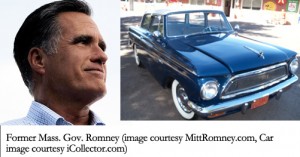 Former Senator Joseph Lieberman (I-CT): Lieberman's first car was a Ford Pinto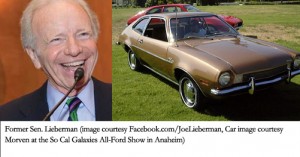 Note: Images for display only. Not all images representative of exact cars owned by individuals.  Some colors and years may vary.
Search used cars for sale and find the best deals near you at iSeeCars.com.
To get a FREE iSeeCars VIN Report for a car, click here.