For most successful people, the road to the top wasn't filled with luxury SUVs and supercars, and CEOs and founders are no exception. This list, compiled by iSeeCars.com, takes a look at the first cars owned by some top executives.
Former Chrysler CEO, Bob Nardelli: Dodge Dart GT. Nardelli says his first car out of high school in 1966 was a Dodge Dart GT and that's also the car he and his (now) wife rode in on their first date.
Facebook CEO, Mark Zuckerberg: Subaru Forester. Zuckerberg may be the top dog at Facebook, but that doesn't mean he's scared to dive into the social network and hang with the rest of us. He recently filled out a "friendship survey" revealing his first car was a Subaru Forester (and his favorite color is blue).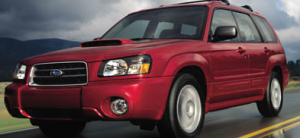 AutoNation CEO, Mike Jackson: Mercedes 190 SL. Jackson says his first car is the reason he is in this business, and we can see why. He had a 1959 Mercedes 190 SL with red interior and a silver top.
Former Volvo Cars of North America CEO, Anne E. Belec: A Ford Tempo. Concerned about money, Belec opted for the lower-priced, 5-speed manual Tempo. She says she learned how to shift on the way home.
Virgin Group Founder, Richard Branson: A 1968 Morris Mini Minor.Branson may be flying high now, but just a few decades ago he was cruising around in his first car, a Morris Mini Minor.
Pres. & Editor in Chief of Automobile Magazine, Jean Jennings: 1957 Chevrolet Bel Air.  Jennings says the car came from a friend when she was 17. It ran on three of its six cylinders and there were large rusted holes in the floor.
Costco CEO, Craig Jelinek: 1970 Mustang. Jelinek says he has had 6 cars his whole life and keeps them until they don't run anymore.
Suncoke Energy CEO (Former GM CEO), Fritz Henderson: 1969 Buick Skylark. Henderson says he loved it because it was used and his dad bought it for him.
AutoMax Recruiting And Training CEO, Craig Lockerd: 1949 Willys Jeepster. Lockerd bought the car from his dad, a manager at a local Cadillac dealership, for $600.
Camelot CEO, Dianne Thompson: Vauxhall Viva. Thompson says the yellow Viva was purchased second hand and she was "very upset" when it went to the scrap heap.
Italdesign Giugiaro CEO, Enzo Pacella: Fiat 600. The CEO of the Italian design and engineering specialist drove a light blue Fiat 600 as his first car.
Search used cars for sale and find the best deals near you at iSeeCars.com.
To get a FREE iSeeCars VIN Report for a car, click here.