When it comes to buying new cars, many consumers naturally turn to Consumer Reports to learn how the publication rates popular models based on its rigorous testing protocols. So, it may come as a surprise that the latest listing from the magazine of five 2012 cars to avoid buying doesn't include the big and heavy American sedans.
Instead, there are some rather unlikely makes and models on the list. Here's what Consumer Reports has to say: "The five models here may be on a lot of buyers' shopping lists, but we suggest you steer clear. They didn't perform well in our testing or they suffer from subpar reliability."
2012 Honda Civic – For years, the Honda Civic has been one of the more reliable cars in its class, but with the redesigned 2012 model, according to Consumer Reports,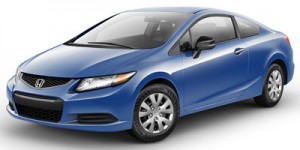 Honda took too many shortcuts. This results in a "choppy ride, noisy cabin, vague steering, and mediocre interior quality." Buyers in the market for a fuel-efficient compact car should consider the Subaru Impreza, Hyundai Elantra and Mazda3 – which performed better in the publication's testing.

2012 Toyota Prius c – Although the subcompact 2012 Toyota Prius gets great gas mileage of 37 mpg in city driving and 43 mpg overall, its all-around quality "really
drops." The Prius c, related to the "lackluster" Toyota Yaris, "suffers from a stiff ride, noisy cabin, slow acceleration and cheap-looking interior trim." Buyers may consider the Honda Fit instead, which is much less expensive than the Prius c and scored better in Consumer Reports' testing (though its fuel economy is much less).

2012 Jeep Liberty – Don't be drawn in by looks of the rugged off-road 2012 Jeep Liberty, warns Consumer Reports, without also taking into consideration its "unsettled"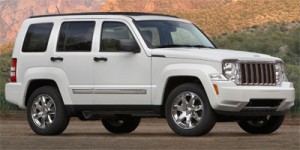 pavement ride, "clumsy" handling, "cramped and cheap-feeling" interior, "noisy and thirsty" engine getting only 16 mpg overall. The Jeep Liberty was one of the lowest-scoring vehicles in recent road tests. Check out the Toyota RAV4 and Subaru Forester, says the publication. They're "much nicer SUVs overall, with notably better gas mileage."

2012 Ford Edge – The V6 all-wheel-drive version of the 2012 Ford Edge crossover gets panned by the magazine due to its "jittery ride, pronounced road noise and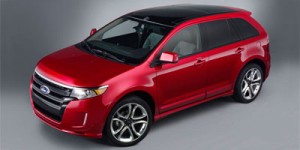 distracting controls," particularly the MyFord Touch infotainment system. The turbo four-cylinder engine works better, but can't be paired with all-wheel drive. Consumer Reports suggests the Toyota Highlander, Mazda CX-9 and Nissan Murano as better alternatives costing about the same.

2012 Dodge Grand Caravan – It is one of the best-selling minivans on the market, but the 2012 Dodge Grand Caravan is also the most problematic of the minivans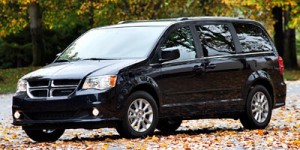 Consumer Reports has tested. The issues run the gamut from squeaks and rattles, loose interior trim, and troubles with power equipment and sliding doors. "Sloppy" handling and "unimpressive" gas mileage of 17 mpg overall resulted in the 2012 Dodge Grand Caravan being added to the list of five 2012 cars to avoid buying. A better choice is the 2012 Toyota Sienna front-wheel drive minivan (better reliability and 20 mpg).
Search used cars for sale and find the best deals near you at iSeeCars.com.
To get a FREE iSeeCars VIN Report for a car, click here.