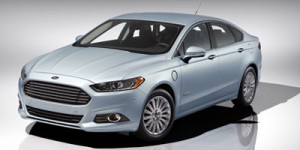 With the holiday madness still upon us, who's shopping for a new car? Aren't we still clamoring for the after-Christmas deals at the mall or making plans for New Year's Eve?
Actually, according to numerous industry-watchers, the end-of-year car sales may just be better this year than we thought. In terms of overall value, taking a trip to the dealer's car lot before December 31 may just be the best after-Christmas gift we could give ourselves.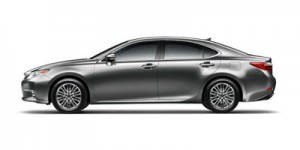 Here, then, are five good reasons why now is (or could be) a great time for a new car purchase.
Dealers have lots of inventory. Many dealers have abundant supplies of 2013 models still on their lots. They're also eager to get rid of them to make way for the 2014 models they're getting. Keep in mind that a car, SUV, crossover, minivan or pickup remaining on the lot means the dealer has to pay interest on the money they borrowed to buy them. That's money out of their coffers, not into it. Turning that inventory may mean they're willing to give you a bit of it in exchange for the deal.
Sales people need to meet year-end goals. Beside the dealer principal, the dealership's sales people are hot to achieve targets for end-of-the-year goals. The man or woman who sells the most product is usually rewarded for their efforts. And everyone wants to be a star in this regard. The smooth-talking hucksters of years past has given way to knowledgeable, eager and willing-to-deal sales force. This can be to your advantage.
Savings can be as much as 10 percent. How much money can you save by buying a new car now, rather than wait for the New Year? According to a Detroit News story, Kelley Blue Book's senior analyst Alan Gutierrez said that the normal 5 to 6 percent off sticker price "could rise to 8 or 10 percent this month."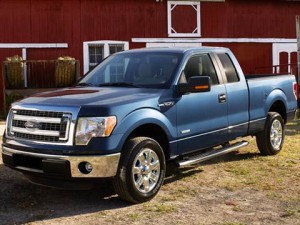 Best deals may be on 2013 models – maybe. Of course, it depends what you buy. A 2013 model that's basically unchanged for the 2014 model year is still a new car, even though it's already a year older and has already depreciated. On the other hand, if the model is redesigned for 2014 means you'll be buying something that's out-of-date. And the 2014 models are likely to have the latest in high-tech safety, infotainment and other goodies.
Certain models have big incentives or lease deals. If you're in the market for a fullsize pickup truck, Ford is offering up to $8,500 off a 2013 Ford F-150 Super Cab. That's a good deal when you consider the sticker is around $30,000. Why such a steep incentive? The Dearborn automaker is trying to lure consumers who may be looking at newly redesigned models from Chevrolet, GMC, Ram and Toyota. Small and midsize cars, say many analysts, have some of the best deals now. They're relatively affordable and many can be purchased for $0 down and/or zero-percent financing. Who doesn't like free? Check out lease deals as well. For example, the Lexus ES sedan can be leased for $359/month for 27 months with $3,200 down.
In the end, what matters most isn't how much money you can get off the purchase of a new car if it isn't right for you. Consumers are likely to be much more satisfied with their year-end deal if the new car makes sense for their wants and needs.
Of course, there are a lot of good reasons to spend some time looking at the great deals available between now and December 31. Who knows, you just may come out a winner.
Search used cars for sale and find the best deals near you at iSeeCars.com.
To get a FREE iSeeCars VIN Report for a car, click here.