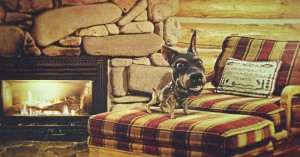 One annual event that garners millions of eyeballs is the Super Bowl. Advertisers vie for top spot among consumers' favorite commercials and spots that make the top 10 have certain elements in common: they're memorable, informative, may be funny, provocative and, most of all, they stand out from the rest.
When it comes to car commercials, which of this year's contenders will run away from the pack and which ones will be those you want to, well, run away from? Here is a list of what the car companies have in store come Super Bowl XLVIII Sunday.
Audi – Making its seventh consecutive Super Bowl appearance, Audi will promote the all-new 2013 Audi A3 sedan, which makes its U.S. debut in spring 2014. The A3 is expected to be one of the German automaker's most important debuts for 2014. Audi released a teaser ad "Doberhuahua," that promises "something scary is coming" on February 2, the day of Super Bowl XLVIII. Stay tuned.
Chevrolet – The bow-tie division is in for two 60-second spots in the annual gridiron contest. This marks GM's return to the Super Bowl as an advertiser after sitting out the 2013 game.
Ford – Actor James Franco, who posted a photo on Instagram indicating he's part of the campaign, will reportedly appear in a Ford spot. Mark LaNeve, chief operating officer of Global Team Ford, the automaker's advertising agency, said Ford's Super Bowl commercial will air between the coin toss and kickoff.
Hyundai – Planning two 30-second spots this year, Hyundai will air "Dad's Sixth Sense" showcasing the 2015 Hyundai Genesis, focusing on the sedan's Automatic Emergency Braking feature, and "Nice," playing up the updated 2014 Elantra sedan and coupe with a storyline about a young comedian. This marks Hyundai's seventh consecutive year as a Super Bowl advertiser.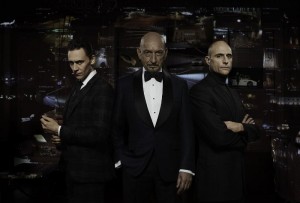 Jaguar – In its first-ever trip to the Super Bowl, Jaguar showcases "British Villains" using three renowned British actors, Sir Ben Kingsley, Tom Hiddleston and Mark Strong to introduce the Jaguar F-Type Coupe in a 60-second spot called "Rendezvous" that airs during the second half of the game. The F-Type Coupe, Jaguar's all-new high-performance sports car, goes on sale in the spring.
Kia – Actor Laurence Fishburne promotes the all-new Kia K900 flagship luxury sedan in a 60-second ad during the Korean automaker's fifth consecutive Super Bowl appearance.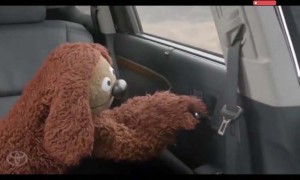 Toyota – The redesigned 2014 Toyota Highlander SUV is the star of Toyota's 60-second Super Bowl spot, "Joyride," which also features the Muppets and former NFL player-turned-actor Terry Crews. A teaser for the game-day commercial showed Crews picking up the Muppets gang in his Highlander to get them on their merry way. Nostalgia, anyone?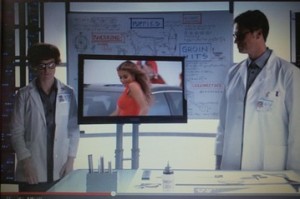 Volkswagen – Returning for the fifth consecutive year, Volkswagen released a teaser, "Algorithm," designed to give a sense of the tone of the official Super Bowl commercial. The tease features pokes fun at two stereotypical German "scientists" using their math skills to create an ad designed to appeal to American viewers. Twerking and slapstick humor involving puppies, Abraham Lincoln and Carmen Electra set the scene. Of course, everything goes wrong. Can't wait for the actual Super Bowl 60-second ad. Will it live up to "The Force," the most shared Super Bowl ad of all time? Tune in on game day to find out.
Search used cars for sale and find the best deals near you at iSeeCars.com.
To get a FREE iSeeCars VIN Report for a car, click here.