If you're expecting a little bundle of joy, part of your preparation necessarily includes being ready to transport your new baby in the family vehicle. If this is a first baby, or if you've been out of the car seat market for some time, the prospect of finding the right car seat to meet your needs can seem daunting.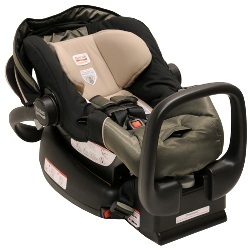 First of all, every car seat that is currently on the market meets all of the stringent crash and fire safety standards imposed by the U.S. government. That means that they are all technically safe – as long as you buy them new, and not used. Once a car seat is used, you don't really have any guarantees about its safety rating. Of course, if the car seat is one you own already, and you've taken good care of it, it should continue to be safe and reliable.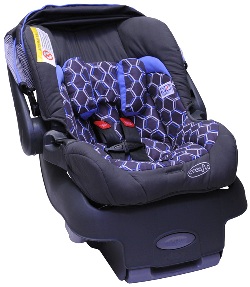 Still, you might have need for more than one car seat, especially if you have children under five and are now expecting a baby. What should you look for? What are some parameters to keep in mind? Here are some tips.
While all new car seats meet government safety standards, the safest car seat is going to be the one that is installed correctly. Even the safest seat won't provide proper protection for your baby if installed improperly. Be sure to read and thoroughly understand car seat installation instructions and practice several times so you know how to do it right. Attend a car seat installation clinic for maximum peace of mind.
The American Academy of Pediatrics and other child safety experts recommend a child be transported in a rear-facing car seat until the age of two, or until he or she reaches the seat's maximum height and weight limits, according to the car seat manufacturer's specifications. Why is a rear-facing seat so important for so long? The answer is that a child in a rear-facing car seat will be safer in a frontal collision, whereas the stress on a young child's neck in a forward-facing car seat can cause spinal injury.
For an infant, the best choice, according to Consumer Reports, is a dedicated infant seat. Another choice is a convertible seat, although the publication's testing shows that the dedicated infant seat is better for newborns. In any case, be sure to purchase the car seat and become familiar with it well before you need to transport your new baby in the vehicle.
A rear-facing car seat is essential for babies weighing from one to at least 20 pounds. Some infant car seats have maximum weight capacity of 22 pounds, but more and more are able to accommodate children weighing between 30 and 35 pounds. Look for the weight limits on the car seat itself, as well as in the instruction manual that comes with the car seat.
Consider that if your baby reaches the height and weight limits for the car seat and is still under two years old, you'll need to switch to a convertible car seat to keep the child rear-facing.
There are also all-in-one car seats that can save families money in that they are the only seat the family needs for a child. The all-in-one car seat can be used rear-facing (until the child reaches the maximum height and weight limits), and then used front-facing with a harness, and then later with the harness removed and the all-in-one car seat used as a belt-positioning booster seat.
Learn more about car seat safety at Parents Central.
Find a car seat inspection facility by using the NHTSA's car seat inspection station locator.
Bottom line: Do your research ahead of time and purchase the car seat best suited to your family needs. After you've purchased the car seat, read the car seat instruction manual carefully. Take advantage of the car seat inspection services and practice installing the car seat correctly until you feel comfortable doing so. Now, relax and get ready to enjoy your new baby, knowing that you've taken every precaution to ensure his or her safe transport in the family car.
Search used cars for sale and find the best deals near you at iSeeCars.com.
To get a FREE iSeeCars VIN Report for a car, click here.