The days of all that's new and novel in terms of automotive design, engineering and development coming from Detroit are long past. Not that Detroit isn't still home to some brilliant innovation — it is, but the rise of tech giants like Google, Apple and others in Northern California have created a new hub for automotive research. The result is a new high-tech Mecca – automakers are moving to Silicon Valley – in a big way.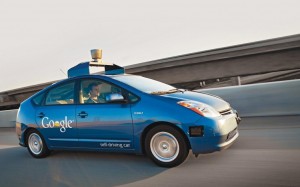 Why The Rush West?
Today's automobile is a lot more than sheetmetal, wheels and tires, an engine and other parts and pieces. In fact, many of today's vehicles aren't even using sheetmetal, switching instead to lightweight aluminum or carbon fiber or other as-yet-to-be-developed high-strength material.
No, today's vehicles – and those of tomorrow (which is, in development time of 7 years, right around the corner) are complex, inter-connected, exquisitely-thought-out, and marvelous examples of innovation, coordination, competition, and genius.
Electric car development, smart car applications, mobility and connectivity systems, and the push for autonomous or "driverless" cars is fueling the drive West.
It's also recognition by auto companies that they need to be where the action is. Indeed, as Detroit News auto writer Daniel Howes points out, "…the arc of the global auto industry…is bending inexorably in the direction of technology companies and their knack for developing infinitely customizable products."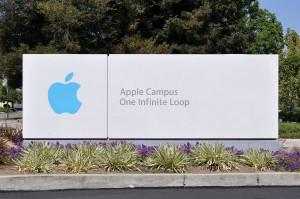 Google is hard at work on its driverless car. Apple has an electric vehicle project codenamed "Titan," with a reported $180 billion in capital to invest in new projects. Tesla's Model S electric car is built in San Jose.
Where They're Located
Think tanks, design studios, collaborative ventures and more are no longer relegated to a particular automaker's backyard, whether that be Detroit or elsewhere. A quick look at a map in the recent Wall Street Journal article about automakers moving to Silicon Valley shows a veritable cluster of big-league auto company names – and others.
General Motors, Ford, and BMW are in Palo Alto. Honda is in Mountain View. Toyota, Mercedes-Benz, and Nissan are in Sunnyvale. Hyundai is in Menlo Park. Volkswagen is in Belmont.
Then, there's also Robert Bosch GmbH, Delphi Automotive PLC, Denso, Continental, and Electrobit located in close proximity.
Needless to say, Tesla is right in the thick of things, not far at all as the crow flies, from tech giants Google and Apple.
Here's a quick snapshot of some of the Westward activities by various automakers.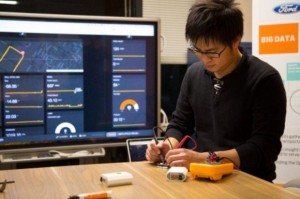 Ford Motor Company – As reported in Industry Week and elsewhere, Dearborn, Michigan-based Ford Motor Company recently opened a research center in Palo Alto, considered Silicon Valley's heart. The number two automaker is taking vigorous action with respect to the not-too-distant future of self-driving cars with the opening of its Research and Innovation Center. With 125 research engineers, Ford's Silicon Valley center will be one of the largest auto research facilities there.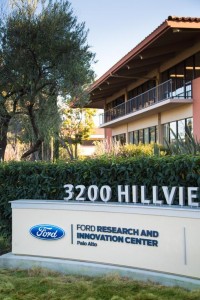 In January 2015, Ford used the 2015 international Consumer Electronics Show in Las Vegas to launch Ford Smart Mobility, which is focused on connectivity, mobility, autonomous cars, customer experience, and big data. The company is also working on aDRIVE, a simulated driving experience in virtual reality. This is, in part, to test autonomous driving.
In a press release, Mark Fields, Ford president and CEO said: "This new research center shows Ford's commitment to be part of the Silicon Valley innovation ecosystem – anticipating customers' wants and needs, especially on connectivity, mobility and autonomous vehicles."
Silicon Valley is also where the talent is, according to a report in Wired.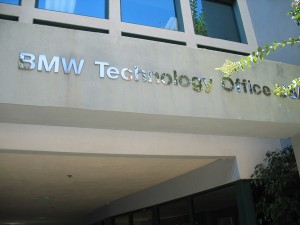 BMW – At the Geneva Auto Show in March 2015, BMW Chief Executive Norbert Reithofer said in response to questions about Apple's rumored foray into electric cars: "Apple is a very strong brand, but we know how cars are built."
As reported in The New York Times, BMW is hiring more software engineers – to work on technologies that include autonomous driving.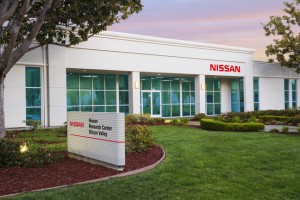 Renault-Nissan – Carlos Ghosn, chief executive of the Renault-Nissan alliance also responded to inquiries about the potential threat of an Apple electric car. He reportedly said it was refreshing that tech companies were interested in electric cars, noting that this is an area where the French-Japanese alliance of Renault and Nissan has made major investments. This includes, by the way, investment in the Renault-Nissan research and development office in Northern California, which opened in 2011. In 2013, the Renault-Nissan Alliance expanded its presence in the Silicon Valley with the opening of an advanced research center initially specializing in autonomous driving and connected cars.
According to a 2013 company release, the initial projects of the Nissan Research Center-Silicon Valley (NRC-SV) include: research of autonomous and connected vehicles, and research into the area of human and machine interface to enhance the experience of autonomous and connected vehicles.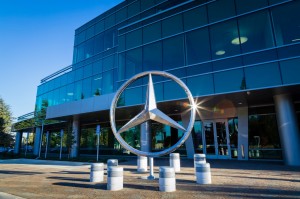 Mercedes-Benz – German automaker Mercedes-Benz opened a new research and development facility in Sunnyvale, California in 2013 with the express purpose of expanding the company's R&D capabilities. One of its key focus areas is developing adaptive driving systems with eventual development of autonomous vehicle technology. The Mercedes-Benz Research & Development North America (MBRDNA) is a 71,715-square foot property.
But this isn't the automaker's first presence in California. Mercedes-Benz established a base there in 1994, the first automaker to do so, according to a report in Motor Authority.
General Motors – Meanwhile, General Motors, which opened up its Palo Alto research center in 2006, teamed up with Stanford University's Center for Automotive Research in Palo Alto in 2013. This is all part of GM's goal to amp up its high-tech R&D capabilities in Silicon Valley.
In the end, what matters is what will drive the future of cars in America. That increasingly seems to involve research and development presence in the nation's most advanced tech-savvy area of Silicon Valley.
Search used cars for sale and find the best deals near you at iSeeCars.com.
To get a FREE iSeeCars VIN Report for a car, click here.