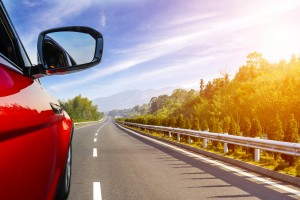 Are you itching and just can't wait to get out on the open road and head for your summertime destination? Maybe a trip to the beach or lakeside cabin is a weekend getaway? Among your trip preparations, be sure to spend a little time making sure your car, truck, SUV or minivan is up to the travel task. It doesn't take long to ensure everything's in top working order, and it's definitely better to be safe than sorry, especially if you suffer a breakdown miles from nowhere.
Pay heed to these commonsense precautions and rest comfortably as you head out on your trip.
Check the brake system – Stopping power is essential when traveling roads and highways. If you hear squealing or the brakes go down to the floor, you're in need of brake pad or rotor replacement. Better head to the shop to get this fixed pronto.
Check battery connection – A car needs a battery in good working order, even more so if your vehicle is a hybrid or electric. Check the battery connection to make sure it's clean, tight and free of corrosion.
Check filters and fluids – Yes, there are a few of them, and each is important. Check the engine oil, power steering, brake and transmission fluids, along with windshield washer solvent and anti-freeze or coolant.
Don't forget air filters – A clogged or dirty air filter wastes gas and causes the engine to lose power. Replace dirty or clogged air filters.
Hoses and belts need attention, too – Cracked, brittle, frayed or loose hoses and belts or those that show signs of excessive wear are a warning sign. Replace damaged ones, since these are critical to proper functioning of air conditioning, power steering, electrical and cooling systems.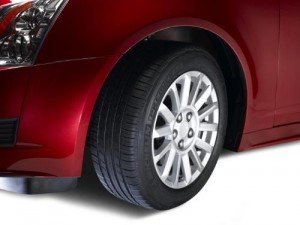 Inspect tires – The tires on your vehicle are what meet the road – any road. So make sure to inspect them for bulges and bald spots and inflate all tires to the proper and manufacturer-recommended tire pressure. Underinflated tires lower fuel economy and uneven tire wear means your vehicle needs an alignment.
Look at the gas cap – Make sure that the gas cap isn't missing, loose or damaged to avoid fuel evaporating or spilling.
Search used cars for sale and find the best deals near you at iSeeCars.com.
To get a FREE iSeeCars VIN Report for a car, click here.