In the world of affordable, reliable sedans, there are two big leaders – the Honda Civic and the Mazda 3. Both of these cars exemplify reliability and economy in an age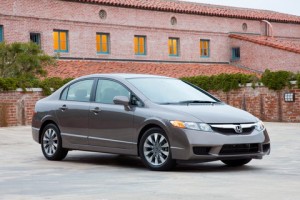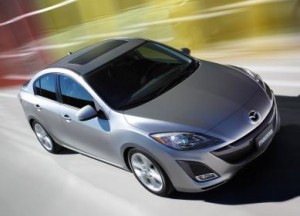 where both are in short supply. Any buyer looking for a trustworthy compact sedan would probably be happy in either one. But there are always differences, and those disparities could make a difference as to which one suits you best. These are the differences that many people don't have the time to research and test out for themselves. These are the differences that we've scoured through top-notch consumer reviewers like Edmunds, Car and Driver, Motor Trend, and Consumer Reports to find. We've broken them down into categories and let these two industry leaders go head-to-head.
Powertrain: In terms of raw horsepower, the Mazda 3 provides two options that both outduel the Civic. The 2.0L produces 148 hp while the bigger 2.5L pushes out 167 horses. The Civic's 1.8L four-banger is good for 140 hp but the Civic has a hybrid option that allows it to blow most cars out of the water in terms of fuel economy. Both offer a five-speed manual transmission, standard, but a five-speed automatic is available in either model.
Winner: Mazda 3
Braking/Safety/Handling: Both models come standard with antilock brakes, active front head restraints, and front and side-curtain airbags. The 3 passed front crash tests with a five-star rating but dropped down to four stars on rear impact tests. The Coupe version of the Civic was rated only Acceptable by the IIHS but the sedan passed with a rating of Good. The Mazda comes with traction control and had an impressive stopping distance of just 127 feet. The 3 also possesses a performance-oriented chassis with quick, communicative steering. The Civic handles well for a compact sedan but not exceptionally.
Winner: Mazda 3
Cargo/Hauling: The regular Civic sedan gives 12 cubic feet of trunk space but that drops significantly in the coupe (10 cubic feet) and GX (6 cubic feet) models. The 3's trunk space is 11.8 cubic feet in the sedan but improves considerably to 17 cubes in the hatchback. The hatchback also offers a greater level of practicality.
Winner: Mazda 3
Comfort/Interior: The 3 offers comfort in both spaciousness and interior design. It offers high-quality materials and easy-to-reach controls. The stereo controls aren't quite as simple as they are on the Civic but the navigation system is priced much less than rivals. The Civic's features are also well laid out and easy to operate with comfortable seats and good materials. There is a love-hate relationship between drivers and the windshield-display speedometer, some find it burdensome, others say it is easier to glance at driving speed. The sunroof option for the 3 can chew into headroom for taller drivers.
Winner: Honda Civic
Amenities/Options: The Civic offers several of the same features you'd find in its best-selling sister, the Accord. Bluetooth, satellite radio, foglights, and a navigation system are all available. The 3 takes it a step further and adds a Bose 10-speaker surround sound stereo system and eight-way power adjustable seats. In either model, amenities are becoming more technological and luxurious for drivers.
Winner: Mazda 3
Value for the $: MSRP on the Mazda 3 starts at $15,345 while the Civic comes in just barely over that at $15,455. Options can take the 3 to $22,945 but there are only 13 trim options available. The Civic boasts 25 trims but be prepared to pay for them as they can raise the MSRP to $27,000. The Mazda also offers the hatchback option, which the Civic lacks.
Winner: The Civic is not a bad choice for economy buyers, but it's plain to see that there are many areas where it just can't stand up to the Mazda 3, which is the clear winner here.
Search used cars for sale and find the best deals near you at iSeeCars.com.
To get a FREE iSeeCars VIN Report for a car, click here.