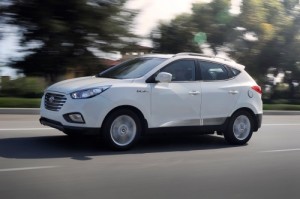 Everybody loves a winner, so who wouldn't be pleased as punch to learn their new car sports a top-rated engine? In its latest annual awards for the world's best automotive engines, Ward's names its 2015 10 Best Engines.
Does your car have one of them? If not, maybe you could be in the market for a new vehicle that does have one. After all, without a good engine, you won't get too far, will you?
Here's the list, alphabetized by automaker and model, followed by the award-winning engine: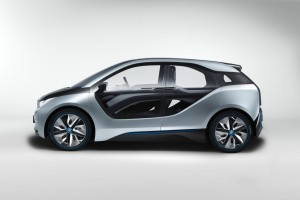 2015 BMW i3 Electric Vehicle: 127-kW Electric Motor – The battery-electric compact car uses super lightweight materials to deliver a four-passenger EV that's hundreds of pounds lighter than any other competitive make. The i3 is no slouch, delivering 170 horsepower and 184 pound-feet of torque in a broad power band. Zero to 60 mph is attained in 7 seconds.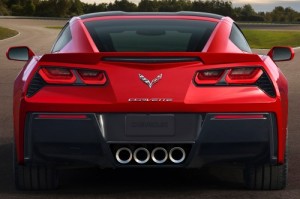 2015 Chevrolet Corvette Stingray: LT1 Small Block 6.2-liter OHV V8 – With a commanding 460-horsepower, the LT1 6.2-liter LT1 V8 engine is the heart and soul of the 2015 Chevrolet Corvette Stingray. Available with a seven-speed manual or new eight-speed automatic, the car is incredibly fast and ridiculously fun to drive.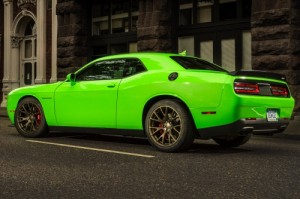 2015 Dodge Challenger SRT Hellcat: 6.2-liter Supercharged HEMI OHV V8 – The 2015 Dodge Challenger SRT Hellcat literally terrorizes the pavement with its 707-horsepower (not a misprint) 6.2-liter supercharged HEMI V8 engine. The downside is there's a gas-guzzler tax attached to this car/engine combo. But isn't this a small price to pay for such greatness?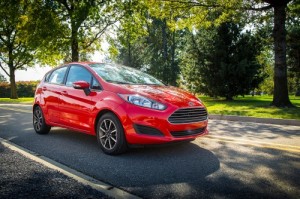 2015 Ford Fiesta: 1.0-liter Turbocharged DOHC 3-cylinder – The car may be small and the engine just 1.0 liters, but the turbocharged DOHC three-cylinder engine does yeoman work by producing 123 horsepower and 125 pound-feet of torque. Fuel-efficient, lightweight and awfully fun to drive, the 2015 Ford Fiesta with 1.0-liter turbocharged (EcoBoost) DOHC three-cylinder engine should be on your list of must drive cars.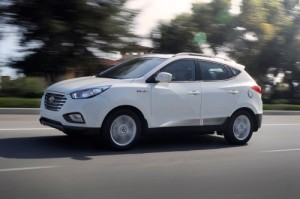 2015 Hyundai Tucson FCV: 100-kW Fuel Cell – The zero-emission fuel cell engine in the 2015 Hyundai Tucson FCV is the first of its kind to be awarded a spot on Ward's 10 Best Engines' list. Beyond this acclaim, the Tucson small crossover seats five passengers, is roomy and quiet. As consumers become more familiar with the hydrogen-powered FCV, perhaps more vehicles will be sold. As a gasoline alternative, a fuel-cell vehicle makes a lot of sense.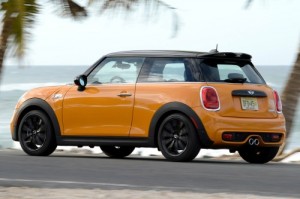 2015 Mini Cooper: 1.5-liter Turbocharged DOHC 3-cylinder – With 134 horsepower, the 2.5-liter turbocharged three-cylinder 2015 Mini Cooper proves that efficiency doesn't mean dud in this sprightly small car. Great fuel economy and starting prices under $20,000 also help.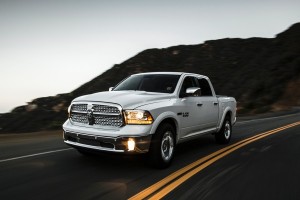 2015 Ram 1500 EcoDiesel: 3.0-liter Turbodiesel DOHC V6 – Production had to be ramped up to keep pace with demand for the 3.0-liter turbodiesel (EcoDiesel) V6 in the 2015 Ram 1500 EcoDiesel. Consumers don't quibble over the $4,000 premium above the base V6 for the very reason that this engine has power and grunt enough for the tough jobs. Fuel economy at an estimated 28 mpg highway is also good for a full-size pickup.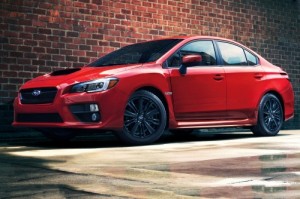 2015 Subaru WRX: 2.0-liter Turbocharged DOHC H-4 – For a compact rally car, the 2015 Subaru WRX with its 2.0-liter turbocharged four-cylinder Boxer engine delivers a thrilling and still economical ride (from a fuel economy standpoint). Plus all-wheel drive is standard. It's hard to beat this combination.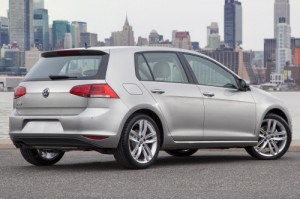 2015 Volkswagen Golf: 1.8-liter Turbocharged DOHC 4-cylinder – The redesigned 2015 Volkswagen Golf small hatchback takes home one of the 2015 Ward's 10 Best Engines crown for its 1.8-liter turbocharged DOHC four-cylinder. The cast-iron block engine delivers 170 horsepower and 200 pound-feet of torque.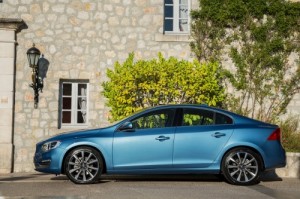 2015 Volvo S60: 2.0-liter Turbocharged DOHC 4-cylinder – In its 2.0-liter T5 turbocharged DOHC four-cylinder configuration, the 2015 Volvo S60 luxury sedan is, in Ward's words, "a silky Swedish gem." The editors say the 240-horsepower T5 "likes being driven hard."
Search used cars for sale and find the best deals near you at iSeeCars.com.
To get a FREE iSeeCars VIN Report for a car, click here.