Let's face it. Some of us are car nuts in the purest sense of the word. We live and breathe cars or, put another way, our life revolves around our cars. Is it obsession? Is it healthy? Ask any car nut and you'll likely get a resounding "No" followed by any number of rationalizations why what they're doing is perfectly normal.
According to Merriam-Webster, the official definition of obsession is: "a persistent disturbing preoccupation with an often unreasonable idea or feeling; broadly, compelling motivation," and also: "something that causes an obsession."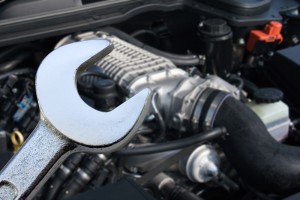 So it certainly sounds like it's possible to be obsessed (or have an obsession) with cars. But since we're just curious about the whole car obsession subject, we invite you to take a look at the following answers to how big is your car obsession and see if you find anything familiar.
I have a desktop background of my car – so I can see it every time I log onto the computer.
I'm looking for a barn that's big enough to house all my cars – the ones I can't store at the house, that is.
I think about my cars all the time: driving them, washing and detailing them, working on them in my spare time (and time when I should be doing something else), talking about them, dreaming about them, etc.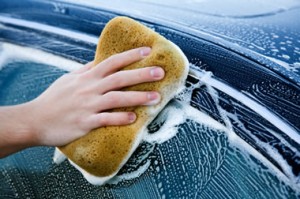 I'm obsessed over how clean my car looks. I have to wash it 2-3 times a week in good weather, every day in bad weather.
I spend more time at the office checking Internet sites for parts and tips than working on a project that I know has a deadline.
My wife says I'm more focused on the color to paint my car than what color to paint our baby's nursery.
It's definitely hard to focus on want vs. need when it comes to my car purchases.
All my available storage space is filled with parts.
I dream of having more storage space for my cars and car stuff.
We have a small 1200 square foot house, a 3600 square foot garage/shop – and I'm trying to convince my spouse we need more garage space.
I keep a list of VINs (vehicle identification numbers) of all the cars I have owned.
I own at least three spares for everything on my car(s) that might conceivable break someday.
I look at the auto column in Playboy before checking out the centerfold (this applies mostly to guys, but not exclusively).
All my social media sites are filled with my postings about my cars.
In my circles, I'm considered the go-to source for anything and everything car-related.
At family get-togethers, all I talk about is cars.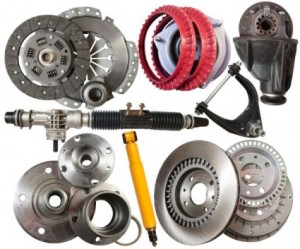 When UPS delivers boxes to my house, the driver asks me what car parts I'm getting this time.
We named (OK I named) our kids after my favorite cars.
Speaking of names, I have a name for every one of my cars.
Topping that one, every car I've ever owned has been black. Furthermore, I've named them all Blackjack, Blackjack1, Blackjack2, Blackjack3, etc.
I'm obsessed with buying all-original OEM parts. It's a real pain, especially for my really rare older classic sports cars. And way too expensive (but worth it).
My wife says I talk about cars during sex. Personally, I can't remember.
While I have more cars than places/space to store them, I have really good reasons why I should keep each and every one of them.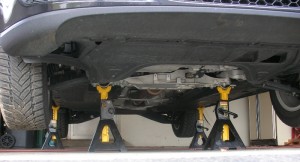 I've convinced my spouse/partner/roommate to keep her/his car outside so I have more space for another of my vehicles – or a place to install a 4-post lift in the spot.
Finally figured out I could ship car parts to work – and sneak them home later to avoid detection by my spouse. I've managed to keep them hidden for now, but she's beginning to look at me with a little more suspicion – especially since when the subject of cars comes up, I change the subject. I think she knows something's up. I usually go out in the garage and start cleaning my car.
I watch reality TV shows about finding rare cars, fixing them up and turning a profit. Not that I'm trying to make a fast buck, but you get a lot of good tips watching these shows. Check out Cuban Chrome. Those guys are really innovative and hard-working. Talk about being obsessive over their cars. I can relate.
My obsession is that I spent $15-$20K over a 10-month period on stuff to make my car beautiful. Then, because I couldn't help myself, I splurged another $3-$5K on Bilstein shocks, Stahl headers, etc. This put a huge dent in our savings account and I'm dreading when my spouse/partner finds out.
I know it's crazy, but my car and I have matching tattoos.
I went to see a doctor about my car obsession and he basically told me it's all in my head. Now, what do you think he meant by that?
What's Your Take?
We know we've just scratched the surface here, so we're asking you to give us your take? How do you describe your car obsession? If not you, what about the obsessive (and probably compulsive) behavior someone you know and/or love has with cars? We won't judge whatever you say – honest.
Personally, since a car (OK, vehicle) is generally the second-largest expense most of us make, we have every right to be a little obsessive over it. Just saying.
Search used cars for sale and find the best deals near you at iSeeCars.com.
To get a FREE iSeeCars VIN Report for a car, click here.