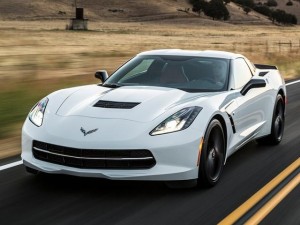 As auto consumers, we're a stubborn lot. We also tend to be fickle, depending on circumstance, ditching our gas-guzzling machines for highly fuel-efficient gasoline or hybrid models when the high cost of gas begins to pinch our wallets. An interesting phenomenon has occurred recently that bears a closer look: how cheap gas may influence what you buy and drive.
It's already being seen in the short term as consumers flock to purchase SUVs and crossovers in lieu of more fuel-efficient compact and midsize cars. Some of these trends may be surprising.
Availability of Cheap Gas
No doubt you're aware of the cost of a gallon of gasoline where you live. If you drive any appreciable distance, you'd have to know what it costs you to fill up the tank.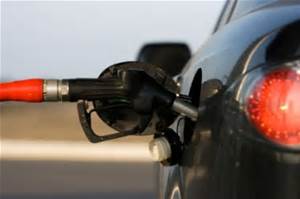 In early January 2015, the average cost of a gallon of gasoline was a mere $2.00 in many parts of the country, according to GasBuddy.com, a gas-price tracker. Mostly that was in the nation's midsection, including parts of Wisconsin, Michigan, South Dakota, Nebraska, Alabama and Texas.
The 24-month average retail price of a gallon of gas has gone from around $3.79 in Feb. 2013 to $2.18 in Jan. 2015.
But is the end of cheap gas in sight? By mid-January, according to an analysis by AAA as published in MSN Marketwatch, gas prices had fallen for a record 113 days, the longest on record since AAA began tracking daily averages more than 15 years ago.
According to the article, a springtime boost in gas prices of between 30 and 50 cents a gallon typically begins in early February. That's caused by refinery system maintenance costs passed onto the consumer. The U.S. Energy Administration (EIA) called for increased gasoline demand this year, with consumption up some 66,000 barrels per day to a total of about 9 million barrels per day.
Current EIA forecasts call for $2.33 per gallon gasoline costs in 2015, increasing to $2.72 in 2016. This is average pump price for regular grade gasoline.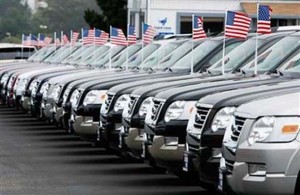 Sales Surge
The result of Americans having to shell out less at the pump has been an upswing in the purchase of SUVs, not only because of cheaper gas prices, but also, many experts say, due to the fact that automakers are building more fuel-efficient SUVs.
In fact, cheaper gas is one of the factors attributed to the surge in automobile sales. More than 17 million vehicles were sold in 2014, the highest number since 2006.
Jeep sales increased 40 percent because of consumer demand for crossover SUVs. Scott Painter, CEO of TrueCar, was quoted in NPR that "When gasoline falls below $3, consumer interest in low-mile- or lower-mile per gallon vehicles, bigger vehicles, picks up."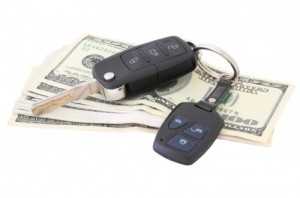 More Money in Consumers' Pockets
With more money available from the savings due to cheaper gas prices, consumers have more money to spend on discretionary items. One of these has to be the choice to go out and buy a new or used vehicle.
Considering that the average vehicle on the road is 11+ years old, many vehicles are due for a replacement. When consumers feel that prices are reasonable, they've got a little savings and the economy appears to be picking up, they're more likely to start looking at buying a new or replacement car again.
Incentives and rebates from auto manufacturers, the availability of credit, days' supply of vehicles, model availability, fuel efficiency, performance, safety, cargo and passenger capacity and features become more important.
Tougher EPA Mandates
Looking ahead to 2016 and beyond, out to 2025, the Environmental Protection Agency (EPA) mandates are increasingly more stringent. Automakers will have to increase efficiencies of existing engines and produce new ones and alternative powerplants just to keep pace.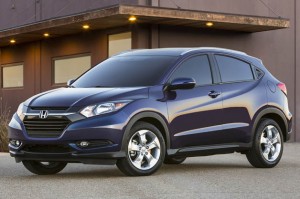 Models Expected to Benefit from Cheaper Gas Prices
Columnist Jim Mateja, in a Feb. 5, 2015 Chicago Tribune article, says that low gas prices and technology-laden vehicles will lead to a robust sales year in 2015. Further, he says that crossovers and performance cars will likely outpace hybrids, diesels and minivans this year.
Consumers are expected to pay 25 percent less in fuel costs this year alone. That, added to consumer confidence and barring a political or economic catastrophe, spells good news for auto sales.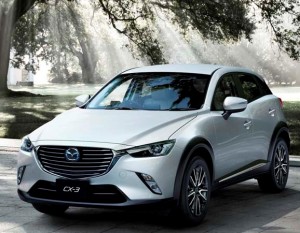 Crossover vehicles highlighted at the Chicago Auto Show include the 2016 Chevrolet Trax, Honda HR-V, Mazda CX-3, and Fiat 500X. This segment is expected to make big gains in 2015.
But sales of all crossovers are likely to increase, says Michelle Krebs, AutoTrader.com senior analyst. "Sales of utilities have been soaring, particularly small, fuel-efficient ones, but also mid- and full-size. It's what consumers prefer."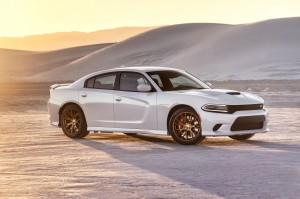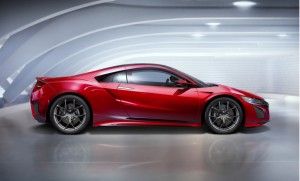 Performance cars will also see a lift. Consumers who wouldn't dream of shopping for a performance vehicle like the 707-horsepower Dodge Charger or Challenger Hellcat or 550-horsepower Acura NSX or 500-horsepower Ford Mustang when gas was $4 a gallon are champing at the bit these days. And it can't just be that they've got spring fever. Performance is an undeniably attractive consumer want.
Some consumers have needs that require the size, towing and capability of a pickup truck.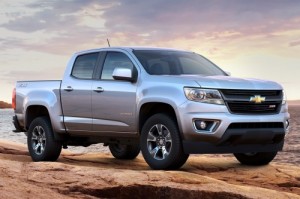 New and full-size offerings from General Motors, the midsize Chevrolet Colorado (Motor Trend's 2015 Truck of the Year) and GMC Canyon, and new trucks from Nissan and Toyota, will garner new and returning buyers, according to estimates from auto industry analysts.
Bottom line: Cheap gas is still available, so there's still money left in your pocket. Why not check out the new model vehicles that are now being offered, whether small, midsize or full-size? Automakers are also adding features consumers want, safety and convenience features as well as technology and infotainment ones. This spring, consumers will reap the benefits two-fold.
Search used cars for sale and find the best deals near you at iSeeCars.com.
To get a FREE iSeeCars VIN Report for a car, click here.