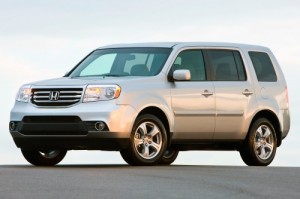 The prevailing wisdom that consumers only shop certain ways for vehicles is likely not exactly accurate. That's according to research published by the American Marketing Association that sheds new insight into how consumers really search for cars.
In fact, the study suggests that product features may be much more important to car shoppers than brands.
Consumers Shopping Habits Tracked Over 6 Years
This wasn't a one-shot deal. Researchers put time and effort into trying to discern car shopper behavior, tracking car sales statistics for a 6-year period and comparing them to online searches for particular features, such as acceleration, fuel economy and body type.
The results of the study confirmed that product feature searches may be a far more reliable indicator of the actual product the consumer would ultimately purchase.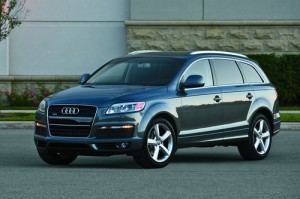 This research should help marketers better target ads to attract consumers to their vehicles. Instead of spending precious advertising dollars to tout a particular brand and model that already has features consumers are searching for, say three-row SUVs, they can spend their money elsewhere.
Similarly, using the research, marketers can use this up-to-date knowledge to ensure they're developing products that consumers want. Finally, marketers can place ads that show consumers how this particular product has the features they want – such as increased cargo space in a compact crossover or fuel economy that leads the segment in a midsize family sedan.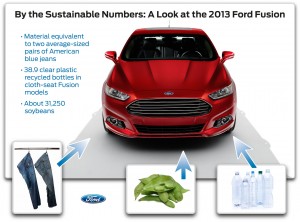 How Consumers Decide a Car is 'Green'
Another study from the American Marketing Association looked at how consumers determine a product is 'green.' The study found that it's the central features, not peripheral ones, which convince or persuade consumers of a particular product's greenness.
For example, if a consumer is presented with two different ads for a product – the study cited a computer motherboard and soundcard as examples of green features in a laptop computer, but the same principle could apply to cars – the principal feature (the motherboard) was seen as more indicative of a product's greenness than the secondary or peripheral soundcard. The ad touted that the product was "made from recycled materials, and this reduces dangerous waste by 10,000 gallons per year."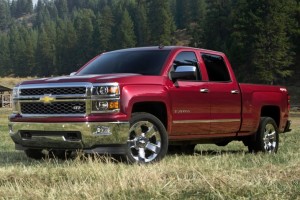 Ford Motor Company advertises the sustainable and recycled materials used in its Escape crossover SUV and Fusion midsize sedan. Other auto manufacturers have begun advertising the recycled content in their vehicles as well. Plastic caps and shipping aids from the General Motors plant in Fort Wayne, Indiana are used along with other materials to create the radiator shrouds for the Chevrolet Silverado and GMC Sierra full-size trucks built there.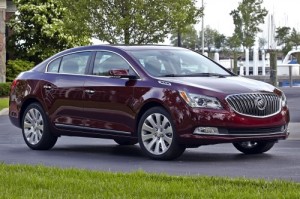 Cardboard shipping materials from GM plants see new life, recycled into sound-deadening headliners in the Buick LaCrosse and Verano.
The key takeaway here is that consumers – that's us, folks – are pretty savvy shoppers. We certainly know what we're looking for and will reward marketers that deliver the products we want with the features we desire.
This sort of gives a new meaning to what that third-row seat is constructed from, right?
Search used cars for sale and find the best deals near you at iSeeCars.com.
To get a FREE iSeeCars VIN Report for a car, click here.