If you've never bought a car before, or have but just went along with whatever someone else told you, you may not know the answer to the question: How do car loans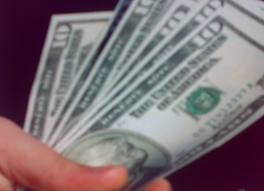 work? It's in your best interest to learn a bit about the process. Actually, car loans work pretty much like any other type of loan – with a few exceptions. Here's a brief look.
When a consumer wants to buy a new or used car, usually the purchase is financed in whole or in part. You may put down some cash, called a downpayment, to lower the amount you will be financing. And any incentives may be used to lower the finance amount as well. The balance is what you'll need to finance.
Financing is available through several sources. The automaker finance subsidiaries (like Ford Credit and Ally, the finance arm of General Motors, formerly GMAC) are what dealers will typically go to first to finance your car purchase. But dealers also have deals with other auto finance companies they can turn to if you don't qualify for the car company financing.
That's not always the best way to go. Consumers can – and should – get preapproved for auto financing on their own. Check car loan rates from various lenders through BankRate. Another source is InstantCarLoan where you can get quotes from multiple lenders (Note: InstantCarLoan is a trusted partner of iseecars). Check with your own bank or credit union or, if you currently have a car financed, check with that finance company about rates. You may be able to come up with a better rate and/or term. At the very least, use this to negotiate with through the dealer to the automaker's finance company.
How do car loans work in terms of interest rates and length of terms? New cars may be financed for terms that range from 24 to 60 months (two to five years). Used car loans typically are available for two to five years. Interest rates are all over the place, depending on the make, model and year of vehicle, whatever promotional rate or incentive the automaker is offering and, most important, your credit score.
In fact, your credit score is the most important factor in your getting a car loan to begin with and then the amount of interest you'll be charged. Why is that? Any lender you go to will check your credit score and history before making a decision whether to grant you a loan and how much interest to charge. The higher your credit score (750 or better is ideal), the more attractive a risk you are – and the lower interest rate you'll probably qualify for. Lenders also look at your credit history – if you pay on time, no missed payments, history of on-time payment, no bankruptcies, etc.
Before you look for auto loan financing, obtain a copy of your credit report and go over it thoroughly. Consumers can get one free credit report annually from each of the nationwide credit reporting agencies through AnnualCreditReport. After you get your report, look for any mistakes and get them corrected immediately. If you have a spotty credit history or missed a few payments, give yourself about six months (or longer, if needed) to repair it by paying your bills on time.
Other items lenders look at is employment (you need to have a job to be able to make car payments) and whether you have a permanent address (having a place to live likely indicates stability).
How car loans work can be summed up this way: Check your credit, shop around for the best rates, and work your best deal.
To figure out your car payments, use our auto loan calculator.
Search used cars for sale and find the best deals near you at iSeeCars.com.
To get a FREE iSeeCars VIN Report for a car, click here.