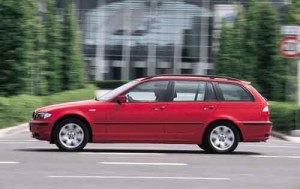 While recalls seem to always be present, and consumers should feel relieved that automakers are being proactive (often with encouragement or prodding by the National Highway Traffic Safety Administration, or NHTSA) about conducting them, there's no question that the massive safety recall affecting vehicles with Takata airbags is garnering a great deal of attention. Rightly so, as the numbers of affected vehicles in this safety campaign continues to grow.
So, while we're not ignoring other safety recalls for the moment, we thought it important to bring you up to date on what we currently know about the scope of the Takata airbag recall. Specifically, we'll list here the automakers that have identified their vehicles affected, the year/make/model of affected vehicles, and total numbers per automaker, if available.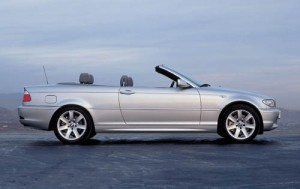 BMW
BMW announced that a total of 420,661 vehicles registered in the U.S. are part of the Takata airbag recall. The following BMW vehicles are being recalled to replace driver-side airbags:
As for what happens next, BMW says they will mail notices to owners of vehicles affected by the Takata airbag recall. The company has not, however, said when those recall notices will go out. When consumers do receive a recall letter from BMW, they will be able to go to their BMW dealer and have the airbag modules replaced at no charge. If you have questions, you can contact BMW at 800-525-7417, or call the NHTSA at 888-327-4236 and inquire about safety campaign #15V318000.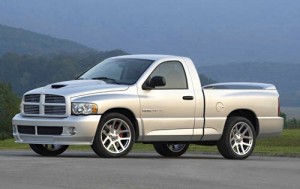 Fiat Chrysler Automotive (FCA)
Since the word broke about the Takata airbag recall, Fiat Chrysler Automotive (FCA) was actually the first automaker to come out with an announcement of the specific FCA makes and models affected in the safety recall in the U.S. A total of 4,747,202 vehicles will be recalled to replace driver-side airbags, with an estimated 4,066,732 of those vehicles registered in the U.S. Some 374,508 are registered in Canada, with the rest registered in Mexico and other countries.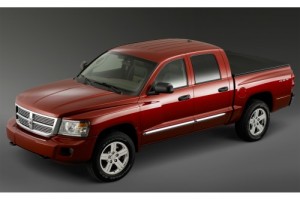 Driver-side airbags will be replaced in the following vehicles:
FCA is also recalling 477,000 pickups nationwide to replace passenger-side airbags. The vehicles affected include the 2003 Dodge Ram 1500, 2500, and 3500 pickups. The company said they believe 437,947 of those trucks are registered in the U.S., while 38,835 are registered in Canada and some 360 are registered outside North America.
The company also notes that its vehicles built in the U.S. no longer use Takata-supplied airbag devices. It's also important for consumers to know that some of these vehicles were already recalled to replace defective Takata airbags. But most of those vehicles were in high humidity areas, such as the Gulf Coast. If you've already had your vehicle repaired under a previous recall and get another notice, you'll likely need to bring it in again. That's due to questions about the airbag viability that Takata supplied during the first round of recalls. If you haven't yet received a recall notice, look for one shortly. If you have questions, you can contact FCA directly at 800-853-1403.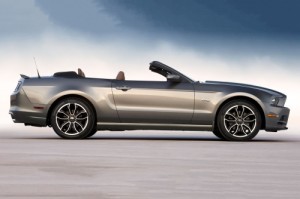 Ford
Consumers who own certain Ford vehicles are likely affected by the expanding Takata airbag recall. Ford announced that vehicles now included in its recall for suspected defective Takata airbags include the following vehicles for replacement of driver-side airbag inflators: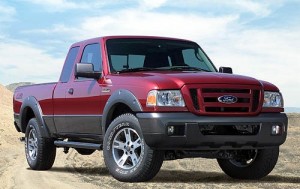 Passenger-side airbag inflators will be replaced on these vehicles:
If you own one of these vehicles affected by the recall, look for a notice in the mail. You'll then be able to take your vehicle to a Ford dealer to have the repairs made at no charge.
To check whether your Ford vehicle is part of this recall – or whether there are any outstanding recalls on your vehicle – go to www.Ford.com and click on "safety recalls" at the bottom of the page, and enter your vehicle identification number (VIN).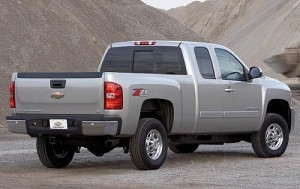 General Motors
Following the Takata airbag announcement, General Motors has just announced the addition of 330,198 full-size pickups in the U.S. to recalls to replace the defective front passenger airbags. Affected vehicles include the 2007 and 2008 heavy-duty Chevrolet Silverado and GMC Sierra. Specifically, 2007-2008 Chevrolet Silverado 2500HD and 3500HD trucks manufactured between November 26, 2006 and August 29, 2008, and GMC Sierra 2500HD and 3500HD trucks built between November 27, 2006 and August 29, 2008 are affected.
GM says it will notify owners and they can take their vehicles to a GM dealer who will replace the front passenger airbag inflator at no charge. Owners with questions can contact Chevrolet at 800-222-1020 and GMC at 800-462-8782.
Search used cars for sale and find the best deals near you at iSeeCars.com.
To get a FREE iSeeCars VIN Report for a car, click here.