With so many helpful resources available today, shopping for a used car is easier than ever. However, there are a few things to pay close attention to throughout the process. We put together an infographic that details some of the important steps that you should consider when shopping for – and actually buying – a used car. This used car infographic features tips from an iSeeCars blog post that has detailed information that every auto shopper should know.
Read the full guide to buying a used car and please feel free to share this automotive infographic on Pinterest or your other social platforms.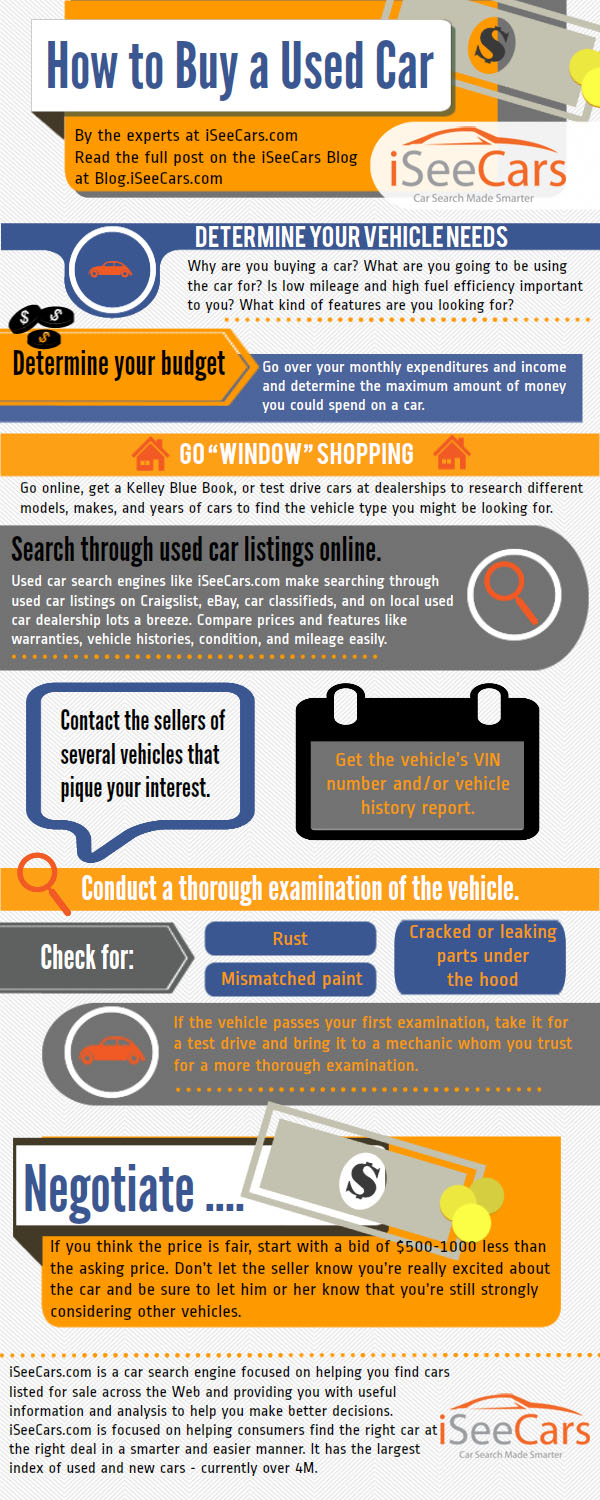 Search used cars for sale and find the best deals near you at iSeeCars.com.
To get a FREE iSeeCars VIN Report for a car, click here.