It's nice to have a sleek, sporty and uniquely-styled exterior for the vehicle you drive most often, but think of how much time you actually spend inside your car. Here's where interiors count – a lot. A so-so interior (read low-level trim) can actually wear on you (pun intended) over time. In its annual list, Ward's highlights the 10 best interiors for 2015.
To orient you about the judging criteria, Ward's began with a list of 42 new interiors, weighing criteria that included design aesthetics, materials, ergonomics, safety, comfort, value, fit-and-finish and driver information.
Editor-in-chief Drew Winter has praise for what automakers are doing with vehicle interiors, saying that they're "thinking creatively about interiors" and not just those for luxury vehicles, but also pickup trucks, family sedans and minivans. The result, he adds, is more high-quality trim materials, electronic features and other details that "will surprise and delight shoppers."
We'll have to warn you: Not all car interiors are created equal. Sure, you might have to pay a pretty penny to get some of the posh, super-comfortable and oh-so-snazzy cabins listed here, but you do get what you pay for – and then some. Here is the list of Ward's 10 best interiors for 2015, along with our comments about each of the winners. Note that these are arranged by as-tested price, with most expensive model listed first.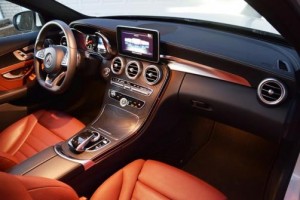 2015 Mercedes C400 – With a $65,000 sticker price, the all-new 2015 Mercedes C400 is the most costly car on the best interiors list. Taking a gander at what the C400 has to offer, however, it's easy to see why this luxury car made the grade. The C400 comes with all-wheel drive and a 329-horsepower bi-turbo V6 engine. Of course, the tested car comes with $16,410 in options, most, as Ward's editors point out, to make the cabin a much-to-delight experience.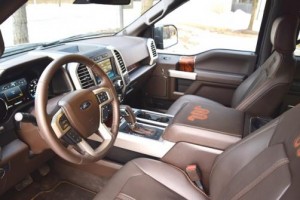 2015 Ford F-150 King Ranch – The interior of the 2015 Ford F-150 King Ranch is fit, well, for a king. And, at $60,675, this F-150 full-size truck is the second most expensive vehicle on the best interiors list. Rich genuine Khaya wood dudes up the instrument panel and other interior surfaces, while other King Ranch cabin highlights include multi-contour massaging seats, a rugged, comfortable and spacious cabin – and a full suite of active safety technologies, including the fact that this full-size pickup can parallel-park itself. Not your usual idea of a rugged Ford truck, right?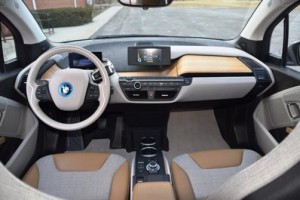 2014 BMW i3 – At a sticker price of $52,550, the 2014 BMW i3 proves that electric doesn't have to be dowdy, especially when it comes to all that the i3's cabin has to offer. Ward's editors actually selected the i3 for its use of recycled materials, "clever" new interior design elements, utility and surprisingly roomy interior.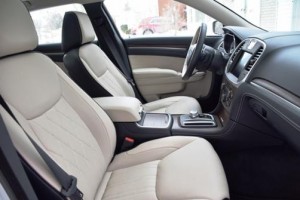 2015 Chrysler 300C Platinum – With gauges that glow a bright blue in the daytime and nighttime, creamy quilted Nappa leather seats and "meticulously" stitched Foligno leather-wrapped steering wheel, instrument panel and center console, the 2015 Chrysler 300C Platinum is a case study in refined elegance. Priced, as tested, at $51,175, the 300C Platinum will delight passengers and driver alike.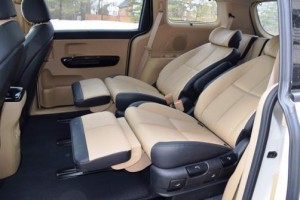 2015 Kia Sedona SXL – Minivans don't have to be yesterday's news, especially when the family opts for the all-new 2015 Kia Sedona SXL. Sticker price of $43,295 shouldn't deter would-be owners either. After all, this is also a five-star overall safety-rated vehicle from the National Highway Traffic Safety Administration (NHTSA). Keep the family safe, comfortable and roadtripping in plenty of interior style, including Nappa leather seats, adaptive cruise control, Infinity premium and second-row first-class lounge seating.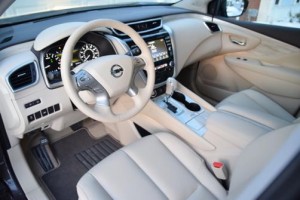 2015 Nissan Murano SL – Finding the 2015 Nissan Murano SL midsize crossover "elegant and contemporary," Ward's editors said of the five-passenger vehicle that the interior is "brilliantly executed." We'd have to agree, although the pearlescent film is a bit different. We do love the soothing beige interior, though. Price as tested: $41,905.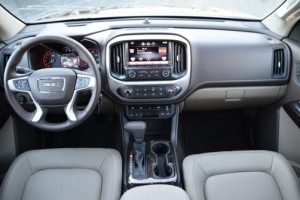 2015 GMC Canyon SLT – Reviving the midsize pickup market is no small matter, especially with millennials searching for go-anywhere, fun-to-drive vehicles that aren't your average sedan. Enter the completely redesigned 2015 GMC Canyon SLT, another of the 10 best interiors on the Ward's list for 2015. Stickering at $40,465, the Canyon boasts an "extensive" feature content, contrast stitching and "thoughtful" layout. This midsize truck also has plenty of soft-touch surfaces, Bose audio, an easily navigated touchscreen and a truckful of advanced safety features.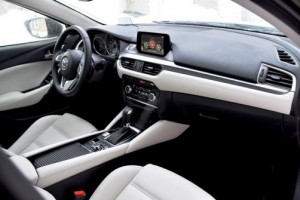 2016 Mazda6 – The refreshed 2016 Mazda6 is a bargain at $33,395 and, according to Wards' editors, the "expertly" redesigned interior results in the Mazda6 sporting a "state-of-the-art" passenger compartment and a sport sedan that's near-luxury.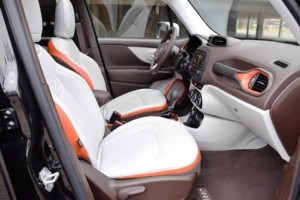 2015 Jeep Renegade Limited – There's no mistaking it's a Jeep, and the 2015 Jeep Renegade Limited ($33,205) is certainly priced right for mass consumption – especially for those with a hankering to set out in style and go where you please. Anodized Orange finish adds to the unique interior trim, as does the creamy gray leather and Bark Brown carpet.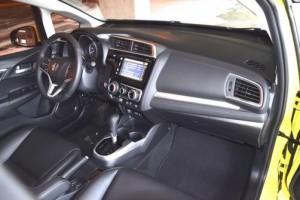 2015 Honda Fit EX-L – Last but not least (except for being the least expensive vehicle on the Ward's 10 best interiors for 2015 list) is the 2015 Honda Fit EX-L, with a sticker as tested of $21,590. This 3rd-generation Fit, even in EX-L trim, is an affordable vehicle with plenty to offer: a spacious cabin, more interior legroom, second-row "Magic Seats" that fold upright/lock in place to accommodate storage of bikes and other large objects. No more econobox here.
Search used cars for sale and find the best deals near you at iSeeCars.com.
To get a FREE iSeeCars VIN Report for a car, click here.