By Suzanne Kane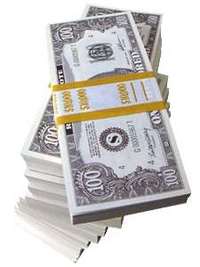 Using your car for business and taking the standard deduction for business mileage on your annual Federal tax return just got a little less attractive. How much of a decrease are we talking about? It's only a half-cent reduction, but if you drive a lot of business miles each year, that can add up.
The Internal Revenue Service (IRS) has reduced the optional business mileage deduction for cars to 56 cents, from the current 56.5 cents-per-mile which went into effect January 1, 2013.
The IRS worked with Runzheimer International to determine the new rate. Chris Robinson, Runzheimer International's research analysis supervisor said that the reduction "reflects slightly lower fuel costs as well as lower vehicle cost components, such as depreciation."
The 56 cents-per-mile is the amount that a U.S. taxpayer can deduct on the 2014 tax return for recorded business miles. Who can use this? Small business owners, employees, self-employed individuals and other taxpayers can use the IRS standard mileage rate to calculate tax-deductible costs for using a vehicle for business, medical, moving or charitable purposes.
The standard mileage rate for business miles is based on an annual study of the costs (fixed and variable) of operating an automobile. According to Mainstreet, 22 cents of the 56 cents-per-mile is for depreciation.
Of course, taxpayers always have the option of utilizing actual costs of using their vehicle instead of using the standard rates. Just be sure to keep accurate records to validate deductions in the event of an audit.
Also changing for 2014 are the optional deductions for operating an automobile (including vans, pickups and panel trucks) for charitable, medical or moving purposes. Rates for medical and moving purposes are based on variable costs.
Effective January 1, 2014, along with the decrease in car business mileage deduction to 56 cents, the rate for medical or moving purposes is 23.5 cents per mile driven.
The charitable rate of 14 cents per mile driven in service of charitable organizations is unchanged since the late 1990s. The charitable rate is set by Congress.
Note that these rates apply no matter where in the U.S. a taxpayer lives and drives, regardless of car make, model or type. The rates (business, medical or moving and charitable) are available for vehicles that are owned and leased.
For those new to utilizing the optional business mileage deduction, keep in mind that in order to claim the standard business mileage rate allowance, you must elect to do this during the first year the car is "placed in service." This is either the year the car was first purchased or the first year it was used for business, if this is later than when the car was first purchased. The IRS rules limit claiming standard mileage rates to a maximum of four vehicles used simultaneously.
For more information on the 2014 standard mileage rates, visit the IRS website. Consult with your CPA or accountant for specific advice in your situation.
Search used cars for sale and find the best deals near you at iSeeCars.com.
To get a FREE iSeeCars VIN Report for a car, click here.