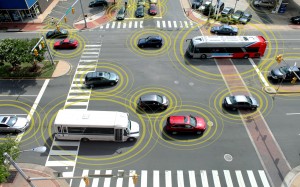 What once was the realm of science fiction moves one step closer to reality with the announcement by General Motors that it plans to market a completely autonomous (self-driving) car by 2017.
That car, says GM Chief Executive Officer Mary Barra, will be a Cadillac. Barra, who made her remarks in a speech before the Intelligent Transport Systems World Congress in Detroit, said the intelligent car technology will be called "Super Cruise," although she declined to name which Cadillac model (present or future) would offer the technology.
What's so special about GM touting a car that can run on auto-pilot? Aren't other automakers and Google doing much the same thing?
While Mercedes-Benz, Subaru and Acura have already begun to put functionality that allows for certain self-piloting in some of their vehicles, GM's announcement is the first that will be so extensive. And Ford, Audi, Nissan and Mercedes-Benz are also testing full self-driving cars and auto-pilot technology.
What's interesting about GM's move is that they're out front doing this – without any mandate from the federal government to do so.
Remember when the GM brand logos all contained "Mark of Excellence?" The forward-thinking research and technology from GM in the area of self-driving car technology serves as a reminder that automakers can and will exert a "driving force" (pun intended) to make cars and roadways safer for drivers, passengers, pedestrians and bystanders.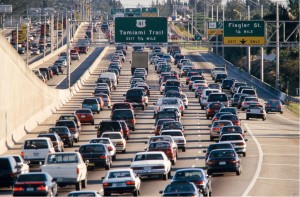 How Super Cruise Works
According to Barra, the Super Cruise system will allow drivers to switch their car into a semi-automated mode where the system will automatically keep the car in its lane, making any necessary adjustments to steering and will automatically implement braking and speed control when situations require.
She cited the example of navigating Southern California's highly-congested Santa Monica Freeway, where Super Cruise could enable hands-free and worry-free driving during stop-and-go traffic. On the road from Barstow, California to Las Vegas, Nevada, where it's mostly open and high-speed roadway, Super Cruise could allow the driver to sit back and relax, allowing the system to take over piloting the vehicle safely.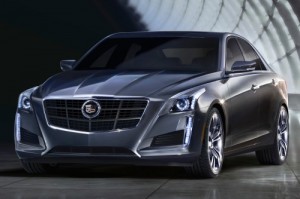 Cadillac CTS with V2V Technology
First up will be the 2017 Cadillac CTS featuring vehicle-to-vehicle (V2V) technology. While the V2V-equipped Cadillac CTS may be somewhat lonely on the highway to begin with, expect other connected cars to join this high-tech parade in the coming decade.
The good news about V2V technology is that it is expected to reduce collisions and traffic congestion – as more and more cars feature the technology.
Search used cars for sale and find the best deals near you at iSeeCars.com.
To get a FREE iSeeCars VIN Report for a car, click here.