If you're alarmed by the recent headline stories about the enormous Takata recall of some 34 million vehicles over airbag failures, you've got a right to be concerned. Federal safety officials just ordered Takata to conduct what is now the largest consumer recall ever, mandating that the company replace defective airbags in 33.8 million vehicles. This includes more than 17 million driver-side inflators and more than 16 million passenger-side inflators.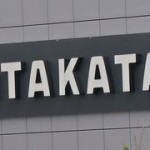 What's Involved?
As of this writing, vehicles from 11 automobile manufacturers are involved in the Takata airbag recall: BMW, Chrysler, Daimler Trucks, Ford, General Motors, Honda, Mazda, Mitsubishi, Nissan, Subaru, and Toyota.
What's at issue is inflators for the airbags that were made with a propellant that can, over time, degrade and has led to ruptures that have been blamed for the deaths of six people worldwide. More than 100 have been injured by metal shards from exploding bags. According to analysis of test results from the National Highway Traffic Safety Administration (NHTSA) and engineering reports from independent organizations, moisture that infiltrates deflective inflators over time is a contributing factor.
In other words, those living in climates with high moisture, such as Florida and other southern states, may have more reason to be worried. In fact, that's what prompted U.S. Sen. Bill Nelson (D-FL) to say that "Floridians, especially, have more reason to be worried because the evidence is that these airbags explode in more humid climates. This needs to get fixed pronto."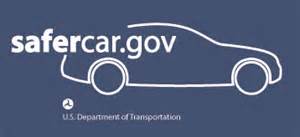 How to Tell If Your Car Is Affected
First, don't panic. Find your car's vehicle identification number (VIN). This is located in several parts on your vehicle, such as the driver's side interior dash, under the hood at the front of the engine, between the windshield washer unit and the front carburetor, under the spare tire in the trunk, in the rear wheel well, and on the door jamb of the driver's door. You'll also find your car's VIN on your vehicle registration and bill of sale.
Next, go to SaferCar.gov and enter your 17-digit VIN. Note that since the government just mandated this massive safety recall, it will take "a few days to several weeks" for automakers to gather the VINs associated with a recall. The site recommends you check back periodically to see if your car's VIN has been included.
What Happens Next?
If your car is part of the Takata airbag recall, be aware that the replacement parts may not immediately be available. You should follow up with your manufacturer to "get interim guidance," says the NHTSA, and get your vehicle fixed as soon as possible.
In a statement, Anthony Foxx, transportation secretary for the Department of Transportation (DOT), advises that the agency is "taking the proactive steps necessary to ensure that defective inflators are replaced with safe ones as quickly as possible, and that the highest risks are addressed first."
The Secretary also emphasized that the DOT "will not stop our work until every airbag is replaced."
But as Automotive News reports, Mark Rosekind, administrator for the NHTSA, said that he didn't know how long it would take to complete the Takata repairs. "There is no question, it could be some years."
Search used cars for sale and find the best deals near you at iSeeCars.com.
To get a FREE iSeeCars VIN Report for a car, click here.