Getting your summer on may very well be in the plans, and there's no better way to experience what the season has to offer than a road trip. Whether your brood is large or small, you need just the right vehicle to accommodate them. Kelley Blue Book recently released its list of the 10 best cars summer road trip cars for 2015 and we couldn't wait to take a look.
Granted, some families are small, just two people, while others can get up there to about seven or eight persons. KBB no doubt took this into account in arriving at the following list, mentioned here (with our comments for each, of course) in alphabetical order. Enjoy.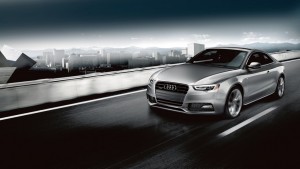 2015 Audi A5 – It's a coupe that carries a starting price of $40,000 for the Premium model, $42,300 for Premium Plus, and $48,800 for Prestige. But the 2015 Audi A5 is so much more than that. Consider the A5's exterior styling – all the better to make an impression as you're cruising down the highway, its sporty and luxurious interior, and its engaging performance – and you've got a winner on your hands. Standard features (depending on trim) include panoramic tilting sunroof (standard on all trims), keyless start, stop and entry, adaptive Xenon headlights, Bang & Olufsen sound system, parking system with backup camera and more.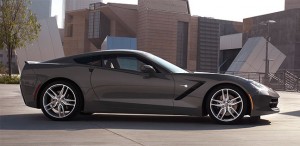 2015 Chevrolet Corvette Stingray – An American icon, the Chevrolet Corvette, in 2015 Stingray guise, makes for a breathtaking trip down any road, highway or byway this summer – for two people. Priced from $55,000, the 2015 Corvette Stingray is available in coupe and convertible models. Powered by a standard 460-horsepower LT1 V8 engine that still manages to get an EPA-estimated 29 mpg highway fuel economy, the Stingray is "the quickest, most powerful, most refined standard Corvette ever built" (according to Chevrolet). Of course, you can go whole hog, so to speak, opting for the Stingray coupe with Z51 performance package (pictured here), which adds larger wheels and tires. In any event, your summer road trip will be memorable in every sense of the word.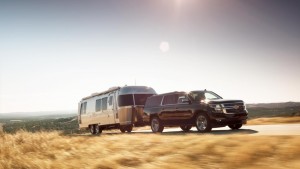 2015 Chevrolet Suburban – Call it the king of family haulers, in that the 2015 Chevrolet Suburban can not only transport up to nine people (on LS models0, it can also haul all their assorted belongings and carry-ons, tow a boat or trailer (jet-skis, anyone?) and do so in style. For 2015, the Chevy Suburban is all-new and offers just about anything you'd want in a family vehicle this summer. Heading off to a spa retreat, a lakeside or mountain cottage, a trip to the beach, or just sightseeing, the Suburban handles it all with aplomb. Power-flat third-row seats, up to 8,300 pounds of towing power and so much more mean the Suburban should be on your consideration list if you plan to travel this summer and need plenty of room and capability in your road trip vehicle. Pricing starts at $49,000.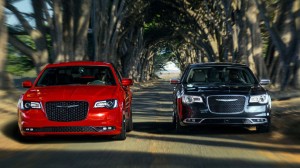 2015 Chrysler 300 – With best-in-class 31 mpg highway fuel economy (estimated) from the 292-horsepower 3.6-liter Pentastar V6 engine, the full-size 2015 Chrysler 300 sedan can carry your family in luxury, comfort and style. Of course, you can get more power from the legendary 5.7-liter HEMI V8 that delivers 363 horsepower. The five-passenger Chrysler 300 offers more than 80 standard and available safety and security features and has a five-star overall safety rating from the National Highway Traffic Safety Administration (NHTSA). Pricing starts at $31,695.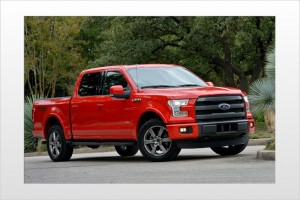 2015 Ford F-150 – It's definitely not a vehicle you'd typically consider as a road trip car, but KBB editors thought to include the 2015 Ford F-150 in its list of the best ones to travel the road in this summer. Who can argue with the rugged capability of the full-size truck, its many options to deck it out in a variety of trims, from basic to full-on luxury? Needless to say, taking a trailer (as in a place to sleep) along for the ride is a definite possibility, as is towing a horse trailer, a powerboat, or other items needing a tow (the 2015 Ford F-150, properly equipped, can to up to 12,200 pounds). And passengers can stretch out (depending on model and cabin configuration, seating ranges from three to six persons) in plenty of room and comfort. The F-150 also boasts a five-star overall safety rating from the NHTSA. Pricing starts at $25,800 to $52,350.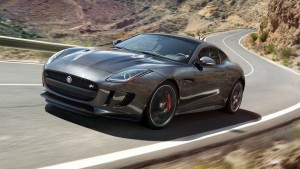 2015 Jaguar F-Type – Sharp style, highly-crafted cabin, and the availability of the F-Type R coupe (2016 model pictured here) with many performance upgrades (including 550-horsepower supercharged V8 engine) highlight the 2015 Jaguar F-Type luxury performance sports car. Granted, it may not be as quick around the track as some other supercars, but that's not necessarily what you're after in a great summer road trip car, right? Some say the ride in the two-seat sports car is a bit rough, but there's no denying the automatic appeal of the vehicle as it sails along the highway. As for pricing, on the 2016 Jaguar F-Type it starts at $65,000, with starting price on the 2016 F-Type R at $103,600.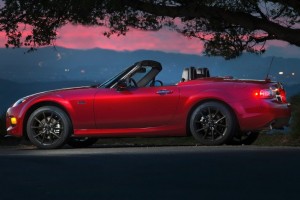 2015 Mazda MX-5 Miata – Breezing down the highway in the sprightly 2015 Mazda MX-5 Miata shows you know a thing or two about driving dynamics, fun, and affordable style. But if you want to buy one, go for it now, as this is the last year for this "handsome" body style. Pack light, put the retractable top down, and travel in style. Pricing starts at $21,970.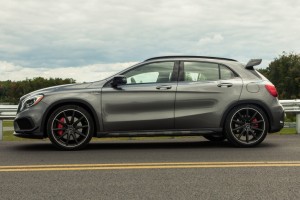 2015 Mercedes-Benz GLA-Class – KBB says it's "part crossover, part sports sedan and part hot hatch," adding that the 9011 Mercedes-Benz GLA-Class is a "pure blast to drive." For 2015, the GLA-Class is an all-new model in the compact crossover category. Highlights include sporty handling, aggressive performance from the AMG model, premium interior, and many safety features. Pricing begins at $31,300.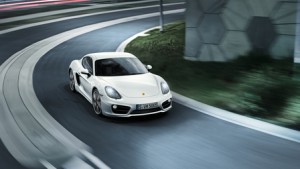 2015 Porsche Cayman S – Porsche calls it the "code of the curve," and while we're not altogether sure what that means, we do know that getting behind the wheel of the 2015 Porsche Cayman S is an experience not to be missed. Zero to 60 mph is accomplished in 4.7 seconds, while city/highway fuel economy is estimated at 20/23 mpg. Starting price is $64,100 – so bring your stuffed wallet if you plan to buy one.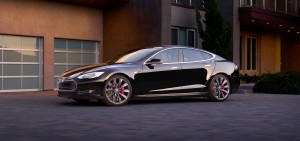 2015 Tesla Model S – Tesla reportedly just borrowed $750 million, but if you're a fan of this exotic advanced electric vehicle, you won't pay that news any mind. It's also an extraordinarily safe vehicle, achieving a perfect five-star overall safety rating from the NHTSA (including five stars in all categories). Exquisite materials, highest-quality craftsmanship, stunning design and lots of options – what's not to like? Pricing begins at $57,500.
Search used cars for sale and find the best deals near you at iSeeCars.com.
To get a FREE iSeeCars VIN Report for a car, click here.