When it comes to SUVs, there are many choices available to consumers. We're talking about vehicles that more than live up to the challenge, whether that be hauling kids or business associates or towing a boat or trailer or just venturing off the beaten path. In the recently released Kelley Blue Book (KBB) consumer ratings of the top-rated SUVs of 2015, there may just be a few surprises.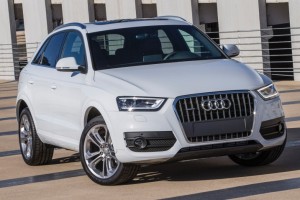 2015 Audi Q3 – It's no wonder the 2015 Audi Q3 gets such a high 10.0 rating (out of 10) from KBB consumers. Besides all the luxury features, great styling and handling, the Q3 is quite fuel efficient, managing an estimated 20 mpg city/28 mpg highway fuel economy. This comes courtesy of the 200-horsepower 2.0-liter turbocharged four-cylinder engine.
2015 Ford Expedition – This full-size Ford SUV, powered by a 365-horsepower 3.5-liter EcoBoost V6 engine, can carry large families in comfort and style. Fuel economy is not bad for a large SUV, estimated at 15 mpg city/20 mpg highway.
2015 Ford Expedition EL – The EL stands for extended length, and in the 2015 Ford Expedition EL there's room a-plenty for passengers and cargo, plus the ability to tow and haul. Power comes from a 365-horsepower 3.5-liter EcoBoost V6 engine that gets an estimated 14 mpg city/20 mpg highway fuel economy.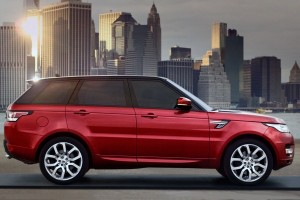 2015 Land Rover Range Rover Sport – Fording streams and tackling uneven off-road terrain or paved highways is no problem at all for the 2015 Land Rover Range Rover Sport. In fact, consumers can indulge themselves in the luxurious interior and hardly notice the change in ride. Another perfect 10 score for this luxury SUV, powered by a 340-horsepower 3.0-liter supercharged V6 engine. Fuel economy is estimated at 17 mpg city/22 mpg highway.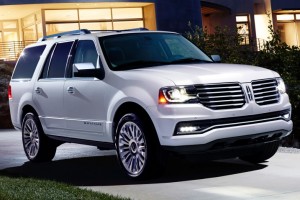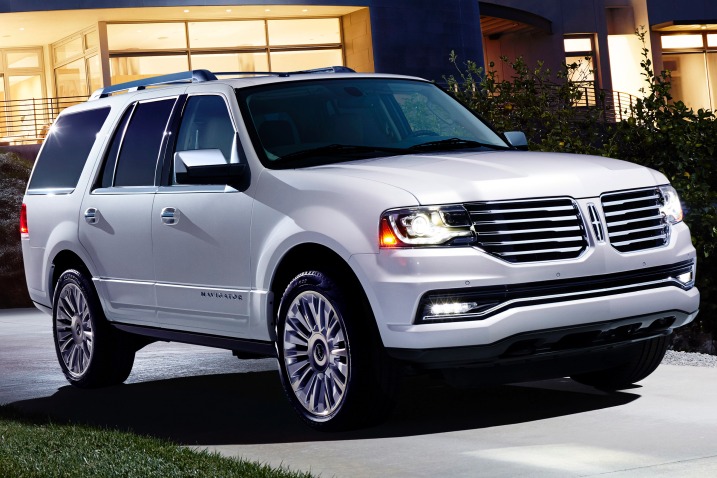 2015 Lincoln Navigator – It's a full-size SUV that is filled with luxury touches consumers seem to like a lot. In fact, they rate the 2015 Lincoln Navigator a perfect 10.0 out of 10. Fuel economy for such a large SUV is OK at 15 mpg city/20 mpg highway.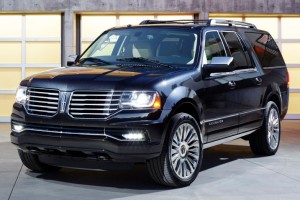 2015 Lincoln Navigator L – For a really big SUV that's capable of hauling the entire family and pulling a boat or trailer, the 10.0 out of 10 rating consumers give the 2015 Lincoln Navigator L isn't all that surprising. The only downside to this equation has to be the 15 mpg city/19 mpg highway fuel economy.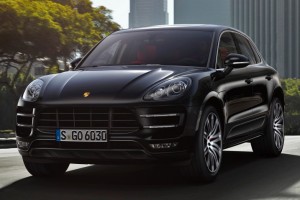 2015 Porsche Macan – Consumers really like the 2015 Porsche Macan luxury compact SUV, giving it a 10.0 rating out of 10. Besides stunning good looks and excellent handling, the 400 horsepower 3.6-liter twin turbocharged V6 engine ensures a quick getaway. Fuel economy is estimated at 17 mpg city/23 mpg highway.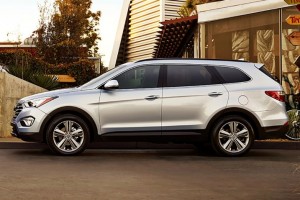 2015 Hyundai Santa Fe – With 290 horsepower from its 3.3-liter V6 engine and GDI, the 2015 Hyundai Santa Fe manages a fairly respectable city/highway fuel economy of 18 mpg/24 mpg.
2015 Audi SQ5 – The luxurious 2015 Audi SQ5 features a 354-horsepower 3.0-liter supercharged V6 engine. Fuel economy is rated at 17 mpg city/24 mpg highway.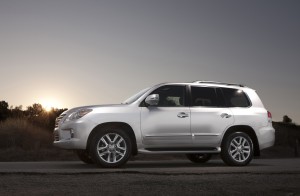 2015 Lexus LX – This highly-rated SUV is a little thirstier on gas, getting an estimated 12 mpg city/17 mpg highway fuel economy from its 383-horsepower 5.7-lilter V8 engine paired with a variable valve transmission (VVT).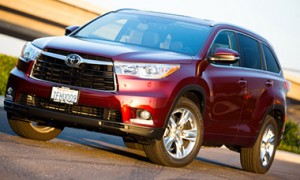 2015 Toyota Highlander – Seating for up to eight passengers is a definite plus in the minds of consumers and the 2015 Toyota Highlander delivers on this front. Reliability and above-average towing ability are also highlights. Power comes from a 270-horsepower 3.5-liter V9 engine that gets an EPA-estimated 19 mpg city/25 mpg highway.
SUVs We're Surprised Didn't Make the List
While we're not quibbling with what consumers had to say about the top-rated SUVs for 2015, we are a bit surprised at the few that didn't make the list. Specifically, and for those of you who own one, you'll probably agree, how about these contenders?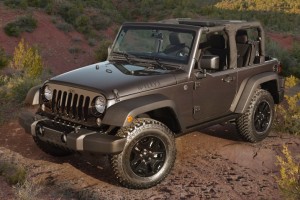 2015 Jeep Wrangler – For a true SUV that can go anywhere, anytime, where's the 2015 Jeep Wrangler on the list of top-rated consumer SUVs for 2015? Granted, the ride is a bit harsh, not nearly as smooth as many consumers like, but it's a Jeep Wrangler, the undisputed off-road icon. Available in two-door or family-friendly four-door versions (and a supreme off-road Rubicon trim), all Wranglers are powered by a 3.6-liter V6 engine. Combined fuel economy is an estimated 18 mpg.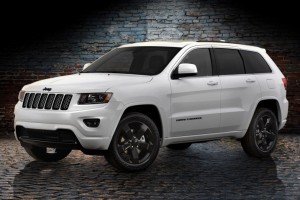 2015 Jeep Grand Cherokee – With its supremely comfortable cabin, five-passenger seating (that's very comfortable), and off-road ability that's prodigious, the 2015 Jeep Grand Cherokee is certainly an SUV worth a look. Multiple four-wheel drive systems and an available adjustable suspension enabling ground clearance up to 11.3 inches for truly rough terrain are other highlights.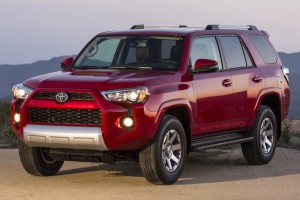 2015 Toyota 4Runner – With available seven-passenger seating (five-passenger seating is standard), a maximum cargo capacity of 89.7 cubic feet, off-road prowess ideal for most recreational pursuits, the 2015 Toyota 4Runner can certainly give other SUVs (and many crossovers, too) a run for their money. The ride may be a little more rugged and the combined fuel economy is 18-19 mpg, but the 4.0-liter V6 engine can tow more than most of the car-based crossovers.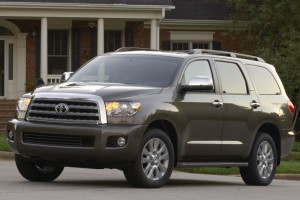 2015 Toyota Sequoia – This three-row SUV also has off-road capability that is attractive to families and those with a yen for pursuing recreational activities in the great outdoors. Maximum seating is for eight passengers, while maximum cargo capacity is a cavernous 120.1 cubic feet. Fuel economy is its weakness, though, at an estimated 14-15 mpg combined.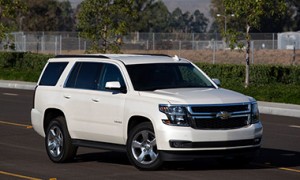 2015 Chevrolet Tahoe – The big SUV from Chevrolet, the eight-passenger 2015 Tahoe, is still a body-on-frame boat hauler in the traditional SUV sense. But for 2015, the Tahoe gets the benefit of changes inside and out. The engine is still a 355-horsepower 5.3-liter V8, but it now features direct injection and a six-speed automatic transmission. Fuel economy is estimated at 16 mpg city/23 mpg highway/18 mpg combined.
Search used cars for sale and find the best deals near you at iSeeCars.com.
To get a FREE iSeeCars VIN Report for a car, click here.