With a nod to Mother Earth and also celebrating Earth Day awareness, it's only natural that, as consumers, we pay attention to vehicles that are, well, kinder to the environment. Cars and crossovers that are lower in vehicle emissions, are good on gas, and also provide for family wants and needs are highly sought-after. We may not be totally in the electric vehicle camp, but looking at greener vehicles, such as hybrids, may definitely be in the cards.
With this in mind, Kelley Blue Book (KBB) presents its annual list of best green cars. We like many of them, although KBB isn't the only industry expert to come up with great choices for greener vehicles. Here's a brief look at the ones that made KBB's list – with our comments about each, of course.
Note that these are in the order of rank on the KBB list. Volkswagen and Toyota account for two, while the rest of the entries are single manufacturers. Four are pure electric vehicles, five are hybrids, and only one is diesel-powered.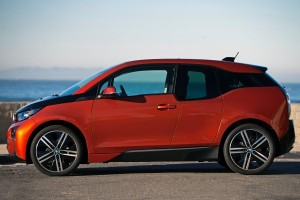 2015 BMW i3 – With its sleek, attention-getting style, the 2015 BMW i3 electric hatchback is at the top of the KBB list of best green cars for 2015. It's sporty, has luxury touches, is fun to drive and, best of all, boasts the BMW brand. This is the second consecutive year that the BMW i3 made the top spot in the KBB green car list. The 81-mile electric range is great, and the i3 can be augmented with a small gas generator. City/highway/combined efficiency is 137/111/124 mpge.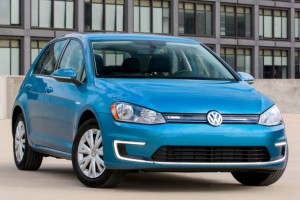 2015 Volkswagen e-Golf – New for 2015 in the Volkswagen Golf lineup is the e-Golf, an all-electric model. The e-Golf sports hatchback design, European driving dynamics and a refined interior, along with city/highway/combined efficiency of 126/105/116 mpge that's sure to please many green-considerate consumers.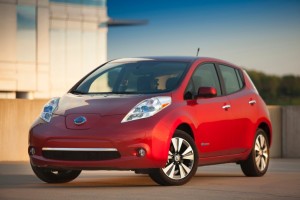 2015 Nissan Leaf – With its five-passenger seating and world-renowned title of best-selling electric car, the Nissan Leaf – in 2015 guise – rightfully takes its place on the KBB list of best green cars for 2015. Editors note the city/highway/combined efficiency of 126/101/114 mpge. The Leaf is definitely a practical car for green-car intenders, although it may not meet everyone's needs.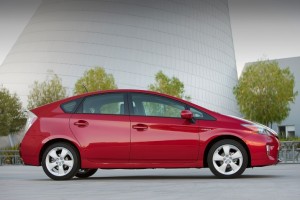 2015 Toyota Prius – The expansion of the Toyota Prius family is a welcoming sight to consumers looking for variety in fuel-efficient vehicles that bear the Prius name. In addition to the original Prius, this now includes the Prius C, Prius V, and Prius Plug-in. The standard Prius gets 51 mpg city/48 mpg highway and 50 mpg combined. Big back seat, comfortable ride, copious cargo area, and many high-tech options are other stellar attributes.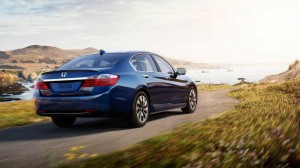 2015 Honda Accord Hybrid – In the view of KBB editors, the 2015 Honda Accord Hybrid midsize sedan provides even more satisfaction than its all-gasoline counterpart. Fuel economy is 50 mpg city/45 mpg highway and 47 mpg combined. This from a 141-horsepower, 2.0-liter i-VTEC four-cylinder. Best of all, the Accord Hybrid doesn't cost more than a gasoline-powered Accord.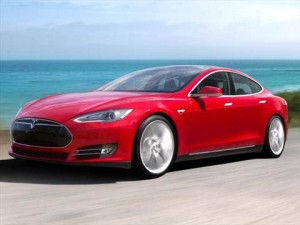 2015 Tesla Model S – Sexy, yes, undoubtedly, but the 2015 Tesla Model S also delivers with an astounding all-electric driving range of 208+ miles. Not only that, but the 380-horsepower AC electric motor "sprints" to 60 mph faster than some performance cars. The Tesla Model S is also a luxury car, so there's that in its favor as well.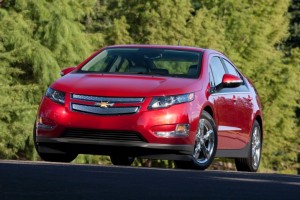 2015 Chevrolet Volt – With a driving range of 300+ miles, there's no fear of being stranded by running out of juice with the 2015 Chevrolet Volt. KBB editors hail the Volt's 38 miles of pure electric power, before it switches over to gasoline, while also noting that the Volt will be completely redesigned for 2016. Still, in consumer ratings on KBB.com, the Chevy Volt receives a 9.0 out of 10 rating.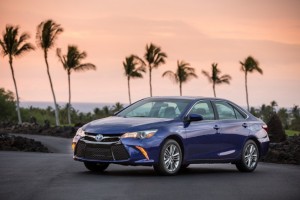 2015 Toyota Camry Hybrid – Outstanding fuel economy (43 mpg city/39 mpg highway) from the 156-horsepower, 2.5-liter four-cylinder hybrid engine is a highlight of the 2015 Toyota Camry Hybrid midsize sedan – from a green car perspective. There've been some styling changes to the Camry Hybrid, interior enhancements, and driving that's much "crisper." Overall, a good choice for a green car for 2015.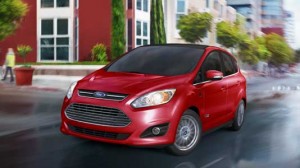 2015 Ford C-Max Hybrid – With the selection of the 2015 Ford C-Max Hybrid, KBB editors note that the C-Max is available as a hybrid and a plug-in hybrid (the C-Max Energi), both offering style, versatility, and surprisingly agile driving dynamics. Fuel economy is 42 mpg city/37 mpg highway from the 141-horsepower, 2.0-liter four-cylinder engine in the hybrid.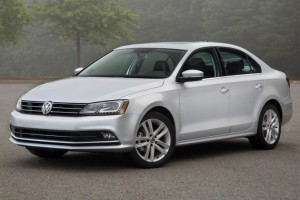 2015 Volkswagen Jetta TDI – KBB editors rightfully call out the European feel and the affordability of the 2015 Volkswagen Jetta TDI. Being the only diesel-powered entry on the publication's 2015 best green cars list, the Jetta TDI compact sedan shines with estimated 31 mpg city/49 mpg highway fuel economy from its 140-horsepower, 2.0-liter turbodiesel four-cylinder engine. With its big trunk and spacious interior, the Jetta TDI easily accommodates families. New available safety features include blind-spot monitoring system, rear-traffic alert and forward-collision warning.
There are other choices out there for green cars, including the 2015 Hyundai Sonata Hybrid, 2015 Kia Optima Hybrid, 2015 Ford Fusion Hybrid, and the 2015 Lexus CT 200h. Let's not forget the 2015 Cadillac ELR. With so many choices, there's bound to be one that's just right for you. On the other hand, there are also excellent gasoline- and diesel-powered vehicles that, while they're not at the top of a green car list by some measures, provide the kind of fuel economy, driving comfort and enjoyment, roominess, cargo capacity, technology, safety, and info/entertainment capabilities so desired by American consumers.
Search used cars for sale and find the best deals near you at iSeeCars.com.
To get a FREE iSeeCars VIN Report for a car, click here.