Keeping up with the fast-paced news over the Volkswagen emissions scandal is an ongoing challenge, but one that's important – to consumers who may own or were considering the purchase of a diesel-powered vehicle, to the automotive industry, to policymakers and regulators, and consumers at-large. The scope and potential ramifications of the German automaker's admission that it used "defeat devices" to pass emissions tests in its diesel vehicles is only beginning to unfold. Here is a round-up of some of the latest news on the Volkswagen emissions scandal.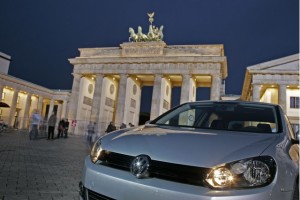 Emissions "Fix" Likely To Be Complicated, Costly – Newly-appointed Volkswagen Group CEO Matthias Müller announced September 30 that the company was developing a fix that will put the 11 million (worldwide, about 500,000 in the U.S.) of its diesel-powered vehicles back on the road. A plan to bring diesel engines into compliance with the law is due by October 7 to the German watchdog KBA. Experts aren't sure how VW will do the fix, since a simple software update won't do the job without compromising the vehicles' performance. They say the fix has to integrate completely into the car without altering the car to decrease either its performance or safety.
VW Launches Dedicated Website For Owners Of Its Diesel Vehicles – On September 30, Volkswagen launched a dedicated website, vwdieselinfo.com, to keep owners of its diesel vehicles in the U.S. apprised of developments. For now, owners of 2009-2015 VW Jetta TDI, 2009-2014 VW Jetta SportWagen TDI, 2010-2015 VW Golf TDI, 2015 VW Golf SportWagen TDI, 2012-2015 VW Beetle TDI and VW Beetle Convertible TDI, and 2012-2015 VW Passat TDI need do nothing. The company will notify consumers when a remedy is available and provide instructions on getting their vehicles fixed and brought into emissions compliance.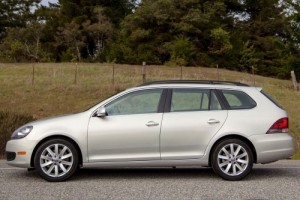 Credit Suisse Report Says Cost of VW Scandal Could Reach $87 Billion – In a report sent to the bank's clients, according to CNN Money, Credit Suisse estimates a worst-case scenario in which Volkswagen faces costs that could get up to $87 in the emissions scandal that has rocked the German automaker, its diesel customers, VW investors and the automotive world. The Credit Suisse estimates are based on the costs of repairing owners' diesel vehicles and fixing the emissions problems, reimbursing VW owners for loss of value (potentially the biggest cost) and settling litigation in civil and criminal court cases. Credit Suisse said that Volkswagen Financial Services, the automaker's large financial arm that provides loans to customers who buy Volkswagens, Audis and Porsches, could also take a big hit as a result of the scandal.
Lawsuits Against VW Mount – As of October 3, 2015, more than 230 federal class action lawsuits have been filed against Volkswagen after the company made the stunning admission that it rigged its diesel-powered (TDI) cars in order to pass emissions tests. The first case was filed in Los Angeles on September 30, the second nationwide. There is speculation that a single judge, possibly one in U.S. District Court in Los Angeles, could hear testimony in a consolidation of the nationwide cases. That's due to the fact that the court's jurisdiction includes El Monte, California, where evidence against VW was developed out of an office of the California Air Resources Board. Another reason is that California has more VW owners than any other state. Another potential location for case consolidation include Virginia, considered a logical choice because that's where VW's U.S. headquarters is located. A December 3 hearing will be held in New Orleans, Louisiana, where class action attorneys across the U.S. are expected to lobby for the VW cases to be heard in their preferred location. Volkswagen also faces criminal and regulatory investigations launched by the U.S. Justice Department and state attorneys general in at least 27 states.
German Prosecutors Launch Criminal Investigation In VW Scandal – Reversing itself, German prosecutors said October 1 that it had not yet begun a criminal investigation into former VW CEO Martin Winterkorn, but it has launched an investigation – although not focused on individuals.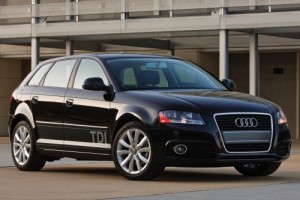 Green Car Journal Rescinds Green Car of the Year Awards – In an "unfortunate but appropriate" move, Green Car Journal editor and publisher Ron Cogan said September 30 it was rescinding the Green Car of the Year awards previously awarded to the 2009 Volkswagen Jetta TDI and the 2010 Audi A3 TDI. Both Audi and Volkswagen issued statements saying they would return the awards with Audi saying it has won thousands of awards over the years and wants to win them "fair and square," pledging determination to win Green Car of the Year awards the "proper way in future years."
Fitch Places VW on Ratings Negative Watch List – The damage that the emissions scandal might do to Volkswagen has prompted Fitch Ratings to put the German automaker on Fitch's Ratings Negative Watch list. According to Fitch, "This crisis is also another illustration of our assessment of the company's fairly weak corporate governance compared with its peers." Fitch went on to say that VW is weaker than its main peers in corporate governance and that there's "inconsistent management control in some areas."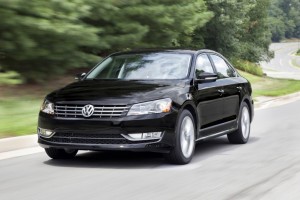 AutoPacific Survey Shows VW's Reputation Took a Big Hit – Predictably, following the firestorm over the Volkswagen emission scandal, American vehicle owners surveyed by AutoPacific are not too keen on the company. Only one in four vehicle owners have a positive opinion of VW, compared with three in four prior to hearing the news of deliberate emissions tampering. And it's not just VW. Audi also took a hit: 29 percent of owners have a favorable opinion of the brand, compared to 69 percent before the news broke. Sixty-four percent of owners surveyed by AutoPacific said they "don't trust" Volkswagen. With respect to other auto manufacturers, 64 percent of vehicle owners surveyed said they thought other manufacturers might be using defeat devices on their diesel vehicles, and 55 percent think gasoline vehicles are also affected.
Bottom line: This isn't over yet, not by a long shot. Stay tuned for further developments in this ongoing scandal.
Search used cars for sale and find the best deals near you at iSeeCars.com.
To get a FREE iSeeCars VIN Report for a car, click here.