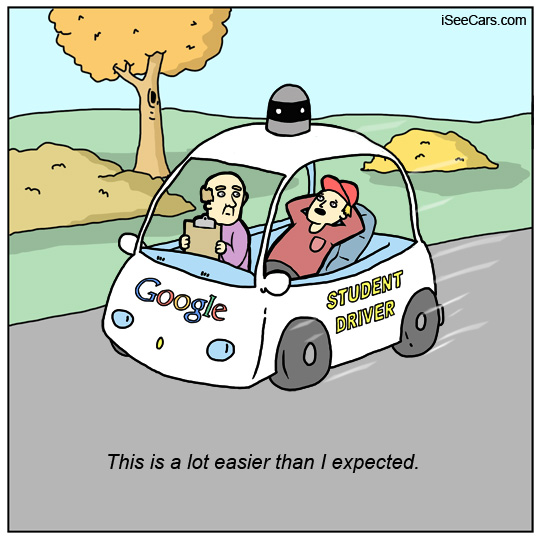 From a landmark driverless car insurance policy and two more Tesla-related deaths, to new developments in self-driving technology and legislation being introduced to ban self-driving cars in one state, here are nine of the latest news updates for autonomous vehicles.
Another Tesla Crashes in Indianapolis, 2 Dead – Two people died in a Tesla Model S during an early morning crash in Indianapolis, Indiana on Nov. 4. Casey Speckman, the 27-year-old driver, and her passenger, 44-year-old Kevin McCarthy, were both killed when the Tesla Model S hit a tree, crashed into a building and caught on fire. Witnesses reported the car was traveling at a high rate of speed and left a trail of burned battery components behind.
Tesla CEO Elon Musk said in a statement that it was unlikely that Autopilot was engaged because the Autopilot system would have limited the car to going less than 35 miles per hour on the street. The electric car company said it is cooperating with Indianapolis police in the investigation. Tesla said the car sustained so much damage that no data was transmitted to the company's servers. Such data would have shown if the driver had the vehicle in Autopilot mode.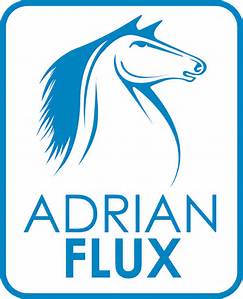 Adrian Flux Launched First Insurance Policy for Driverless Cars – United Kingdom-based auto insurer Adrian Flux launched what is believed to be the world's first personal policy for driverless cars. The policy is designed for consumers whose cars already have some driverless features, such as self-parking, or who are considering purchasing a car with autopilot or self-driving technologies. "Driverless car technology will become increasingly common in our cars over the next few years," said Gerry Bucke, Adrian Flux general manager. "We want this policy to reflect this transition and this evolution."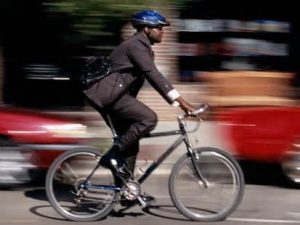 Do Driverless Cars Threaten Growing Cycling Trend in Cities? A Financial Times (FT) article asked this intriguing question, specifically about London and other UK cities.
London cyclists made 648,000 journeys a day in 2014, up a third from 2008. With cycling's rise in popularity, new routes in London are in the works on top of six existing cycle superhighways. The FT article cites Ford's intention to launch its first commercial driverless vehicles in 2021 and asks how will cyclists cope when having to share the roads with self-driving cars? Different approaches to metropolitan transport planning may be needed, and arguments may arise over how to allocate space between different road users. Another big unknown is whether cyclists and pedestrians will deliberately step in front of a self-driving car, knowing that it will stop automatically.
Georgia Tech, Kennesaw State University Work on Driverless Vehicle Innovation – At Georgia Tech in metro Atlanta, researchers are focused on driverless vehicle perception. This includes the various technologies that enable a vehicle to identify, classify and track other nearby objects. Georgia Tech researchers are developing software for camera-based 3D mapping. On the policy side, Georgia Tech is studying how cities will need to adapt to a driverless car future, including adapting roads, traffic management, parking regulations and mass transit.
Just a short jaunt across town to Kennesaw State University, researchers are working with Atlanta-based electric carmaker Wheego on the development of drive-by-wire technologies that would allow customer support to take control of a vehicle in an emergency. KSU is also working on platooning – where a tight group of self-driving cars can travel together safely and efficiently.
China Leads in Acceptance of Driverless Cars – A survey of 7,000 consumers in seven countries by electronica Trend Index 2020 found that Chinese consumers lead in acceptance of driverless cars, with an 89 percent approval rating. This contrasts with 62 percent consumer approval rating in the United States, 56 percent in Japan and 47 percent in Germany.
Aon: Premiums for Self-Driving Cars May Drop More Than 40 Percent in U.S. – As reported in the Chicago Tribune and elsewhere, insurance broker Aon LLC says that premiums for self-driving cars may drop my more than 40 percent in the U.S. once driverless cars are fully adopted by 2050. They could drop 20 percent from 2015 levels by 2035.
Self-Driving Cars "Won't Work in India" – While much of the world may be bullish on self-driving cars, the chairman of Maruti Suzuki, RC Bhargava, says autonomous vehicles won't work in India because "nobody obeys any of the driving rules, nobody obeys any of the systems that are there."
Ohio Bill May Prohibit Tesla Owners from Driving on Roads – The headline is controversial, but a bill introduced last week in Ohio probably won't pass in its current form. That's good news for Tesla owners in the state, since as it's now written, they would not be able to drive their vehicles with self-driving features on Ohio's public roads even if Autopilot was not engaged. The bill would only permit companies that make self-driving cars or technology for self-driving cars to operate them on public roads for "testing purposes." In addition, the bill would impose a $10,000 fine for each day a person is caught driving a self-driving car unless that person is testing it for an autonomous company.
Search used cars for sale and find the best deals near you at iSeeCars.com.
To get a FREE iSeeCars VIN Report for a car, click here.