Stay focused, America, because the topic of self-driving cars continues to evolve and make news. Indeed, some may look back at 2015 and say this was the beginning of the seismic shift toward autonomous vehicles. Recognizing that the reality of widespread use of self-driving cars is still a bit off, it's still important to stay on top of the latest developments in this fast-moving and ever-changing landscape. Here we take a look at some of the most recent news on self-driving cars.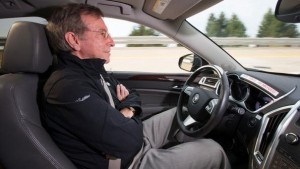 The Rules – They Are Coming – Every state has rules of the road governing the traditional vehicle with a driver behind the wheel. It was only a matter of time before one state got serious – even after months of delays – and issued proposed rules governing autonomous cars. That state is California and the draft requirements include such items as:
There must be a licensed driver behind the wheel ready to take control.
Vehicles must be equipped with a steering wheel and other standard controls, including those for acceleration/braking.
Motorists will be held responsible for obeying traffic laws, whether or not they are at the wheel.
Drivers will be required to obtain a state-issue driver's certificate – after they receive training from the car manufacturer on how to drive autonomous vehicles.
Driverless cars also have to pass a third-party-administered test before they can be sold.
Only leasing of driverless cars will be allowed, no buying them outright.
California suggests that automakers submit monthly reports on driverless cars' safety and performance as well as disclosing information the cars are collecting and take the steps necessary to prevent hacking (cyberattacks).
California plans two public feedback sessions, the first in late January 2016. The state Department of Motor Vehicles (DMV) issued a statement saying that manufacturers need to obtain more experience testing driverless cars on public roads before they make this technology available to the general public. The DMV said it would later develop regulations for driverless cars.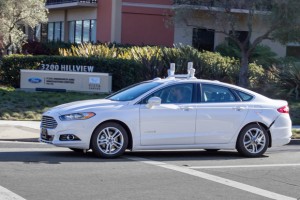 Ford and Google Team Up to Develop Driverless Cars – In business and technology, there's a certain advantage to being the first mover. While Google had issued an invitation to numerous automakers and companies to work with them to develop driverless cars, Ford seems to be the first to take up the tech giant's offer. Ford recently said it will test its Fusion autonomous vehicle in California in 2016. The Dearborn, Michigan automaker has a research center near Google in Silicon Valley. According to various news reports, Ford plans to have a self-driving car on sale in four years. Google has repeatedly said it expects self-driving cars to be a reality by 2020. The technology itself is already there. Look for a major official announcement on a Google/Ford joint venture either at the 2016 CES or the 2016 North American International Auto Show, both in January.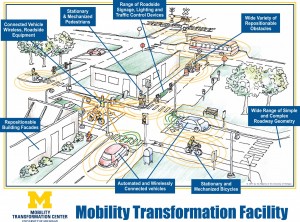 Ford will also be the first automaker to test autonomous vehicles at Mcity, which opened in July 2015. The University of Michigan created the 32-acre mock city to safely test self-driving cars.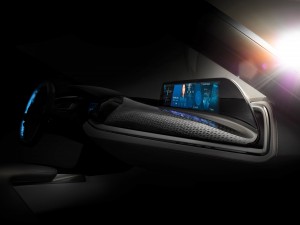 BMW to Unveil AirTouch Contactless Display Concept at 2016 CES – Like other automakers, BMW is working on a driverless car, although it isn't rushing the process. Current testing on autonomous cars is being carried out on the racetrack and BMW has autonomous features available in the BMW 7-Series. At the annual technology conference, BMW says it will show off a new contactless display concept for the interior of cars. Dubbed AirTouch, the display can read hand gestures to control certain functions inside the car, including entertainment, communication and navigation. The display makes use of sensors to read the hand gestures within the area between the car's interior mirror and center console.
The intent is to keep the driver's focus on the road. In a BMW press release, the automaker noted that it could offer additional convenient control options when the car is in highly automated mode.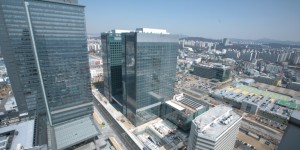 Samsung and BMW Partner to Develop the "Brains" for Smart Cars – In late breaking news out of Seoul, South Korea, Samsung Electronics, electronics maker Panasonic and German luxury automaker BMW announced they'll partner to develop "intelligent assistants" for smart cars. These intelligent assistants are literally the "brains" of future self-driving cars and are considered absolutely essential to successful implementation and acceptance. The system recognizes the driver's voice and can execute the driver's voice commands. Samsung and BMW already have a close cooperative relationship as Samsung SDI supplies BMW with batteries for their electric vehicles.
Separately, Samsung Electronics announced it will supply automotive semiconductors to German automaker Audi for their next-generation self-driving cars.
Predictions for the Future of Driverless Cars – According to a report from Boston Consulting Group, if the current innovative pace of automakers and technology companies continues, autonomous vehicles could account for 10% of vehicle sales worldwide by the year 2035. As for the receptivity of U.S. consumers to fully autonomous cars, that same report of survey respondents revealed that 44% said they'd consider buying a driverless car within 10 years.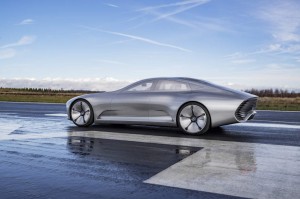 Who Will Be Liable? Even if states adopt uniform rules governing driverless cars and consumers begin to be receptive to buying or leasing them, a huge hurdle stands in the way: who will be liable in the event of an accident caused by the driverless vehicle? While Google, Volvo and Mercedes-Benz have said they will assume the liability for crashes caused by their driverless cars, other automakers have yet to indicate they'll accept any such responsibility. What is already true, however, is that America's litigious-prone society – and the legions of attorneys ready to pounce on a driverless-car lawsuit – will be all over suing any and all parties for damage, injuries and fatalities caused in part by self-driving cars. The first such lawsuits will set precedents, so expect a lot of news on this front in the months and years to come.
Search used cars for sale and find the best deals near you at iSeeCars.com.
To get a FREE iSeeCars VIN Report for a car, click here.