Hold onto the wheel, drivers, at least for now. The news updates on self-driving cars continuous at a furious pace. Here are a few of the latest items.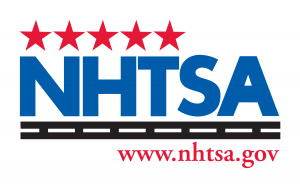 NHTSA Willing to Consider Computer Running Self-Driving Car as Driver – In a surprise move, the National Highway Traffic Safety Administration (NHTSA), responding to a query from Alphabet Inc.'s Google X self-driving car program, said that it would be willing to consider a computer running an autonomous vehicle as a legal driver. The NHTSA decision is seen as helping provide flexibility for Google and other companies to meet federal vehicle safety standards in the further development of self-driving cars. While this is a win for Google, in particular, Transportation Secretary Anthony Foxx said in a statement that "the burden remains on self-driving car manufacturers to prove that their vehicles meet rigorous federal safety standards."
Deep Learning Research Helps Driverless Cars Better Spot Pedestrians – Researchers at the University of California-San Diego (UCSD) have developed a pedestrian detection system that works based on visual cues alone and in close to real-time. This vision-based safety system combines the best of computer vision algorithm and machine learning algorithms, often called deep neural networks, into a new algorithm that balances detection accuracy against complexity. In essence, the system uses the computer vision algorithm to begin with and brings in the complex deep learning algorithm in the final stages. As a contrast, Google's self-driving cars currently make use of radar, LIDAR and other sensors to detect pedestrians on the road, although the tech giant is developing its own video-based pedestrian detection program.

GM Creates Autonomous Vehicle Development Team – General Motors has created a team devoted exclusively to self-driving cars. Doug Parks, formerly GM's vice president of global product programs, heads the newly-created Autonomous and Technology Vehicle Development Team. Other GM executives on the team include Pam Fletcher and Andrew Farah (formerly executive chief engineer of Global Electric Vehicles and chief engineer of Global Electrified Vehicles, respectively). Scott Miller, former director of Global CO2 strategy, and Sheri Hickok, former chief engineer of GM's Next-Generation Light-Duty Pickup are also on the team. Along with focusing on creating and implementing autonomous cars and related technologies, the team will form partnerships and joint ventures with other companies relating to driverless cars.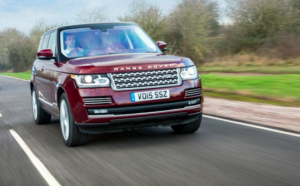 Jaguar Land Rover Vehicle Research Aims to Make Driverless Cars Behave Like Humans – While human error has been attributed to the majority of vehicle crashes, British automaker Jaguar Land Rover is investing heavily into research that may result in driverless cars behaving more like humans than machines. The company will deploy a fleet of Jaguar and Land Rover vehicles in London's Borough of Greenwich with the intent of assessing how different people react to various driving conditions on a daily basis. Data from sensors on the cars will be analyzed to see how drivers coped with heavy traffic, busy intersections, road construction and bad weather, as well as how they handle stress, analyze complex situations and make driving decisions.
Jaguar Land Rover is also involved in another project, part of the UK Connected Intelligent Transport Environment, investing in a 41-mile road "corridor" between Coventry and Solihull to develop technologies for connected and autonomous cars. One of these technologies, called "cooperative cruise control," allows cars to follow one another closely in a sort of platoon formation, without requiring driver input. Another technology being looked at is the so-called "over the horizon" warning. This system relies on cars passing along information to vehicles behind them about possible hazards ahead, such as an accident, or the arrival of an emergency vehicle.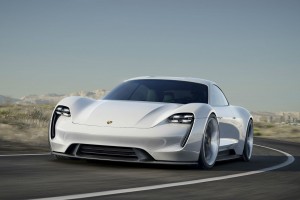 Porsche CEO Nixes Driverless Cars – If Porsche CEO Oliver Blume has his way, there won't be any self-driving Porsche models – ever. Blume recently told German newspaper Westfalen-Blatt that consumers "wanted to drive a Porsche by oneself." While the brand isn't going driverless, it is launching heavily into electric vehicles, specifically with the Mission E, Porsche's first all-electric vehicle, and with a plug-in hybrid model of the Porsche 911. Blume said that the latter, which will have an all-electric range of 31 miles, will be in the market as early as 2018.
Google Begins Testing Self-Driving Cars in Kirkland, WA – After testing prototype cars in the relatively flat areas in Mountain View, California and Austin, Texas – two areas where there's also little rain – tech giant Google brought its fleet of driverless vehicles (most likely its fleet of 22 Lexus SUVs specially equipped with sensors and such) to Kirkland, Washington. There, the fleet will encounter much more diverse terrain and a great deal of rain. In addition to providing engineers with mounds of data on how well the self-driving Google vehicles will be able to navigate the hilly terrain and deal with inclement weather, Google also has a development center located in Kirkland.
Dealing with Snow Blindness in Self-Driving Cars – Snow creates problems for drivers of all kinds of vehicles, and self-driving cars are also not immune. How to deal with the problems snow blindness creates for autonomous vehicles is something that Volvo, Google, Ford and other companies are grappling with. Google recently began testing its self-driving vehicles in wintry areas, while Ford is testing its autonomous cars at the University of Michigan's M-City and Volvo ventured to the frozen hamlet of Jokkmokk, just north of the Arctic Circle.
With temperatures hovering around 50 below, the Volvo XC90 went blind as a result of frozen snowflakes caked on sensors attempting to read the road. When Swedish drivers lease self-driving XC90s in the world's first public test of autonomous technology, the sensors will be positioned behind the windshield, enabling wipers to clear the ice and snow.
Ford says it believes it has a solution to lane lines blanketed in snow: its system uses LIDAR to scan the road in advance to create high-definition 3-D maps – much more accurate than images from global-positioning satellites, which can be up to 33 feet off. The Dearborn, Michigan automaker says it's also figured out how to filter out the "noise" caused by snowflakes. But that's still only half the problem. After the vehicle knows where it is, there's still the decision about what to do next to contend with.
Consumers in 4 European Countries Most Likely to Travel in Driverless Car – A global survey by LeasePlan of 3,589 respondents across Australia, Europe, India and the United States found that four European countries lead the list in terms of consumers saying they'd travel in a driverless car. Denmark leads with 83%, followed by the Netherlands (83%), Germany (81%) and the UK (78%). Least likely to embrace self-driving cars is Greece, with just 51% saying they'd give this driverless car technology a try. On a global basis, 57% said they'd try being a passenger in a self-driving car – even if they felt a bit nervous. But 14%, predominantly male, indicated they'd have absolutely no problem at all.
Search used cars for sale and find the best deals near you at iSeeCars.com.
To get a FREE iSeeCars VIN Report for a car, click here.