When you own a car, paying your hard-earned money to buy, insure, fuel and maintain it, the last thing you want to happen is to stroll out to your vehicle one day only to find it's been stolen. Sadly, far too many car owners have experienced this rude and emotionally (not to mention financially) devastating traumatic event. In fact, thieves are more light-fingered than ever, making off with these top 10 most-stolen vehicles according to the latest report from the National Insurance Crime Bureau (NICB).
The hot sheet includes sedans, crossovers, pickup trucks and even minivans. It appears where car theft is concerned, nothing is out of bounds. If there's a market for the parts and pieces – or the vehicle itself – thieves will find a way to snatch it from you.
Caution: If your vehicle is on this list, you'll need to be extra vigilant about implementing precautionary measures.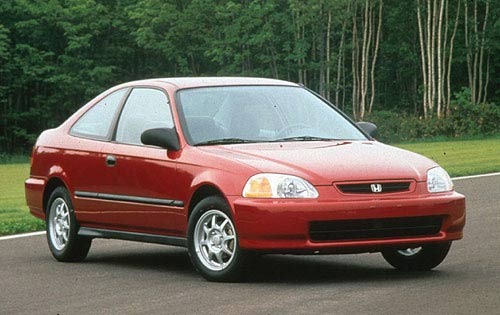 Most-Stolen Vehicles From Any Model Year 
Considering the most-stolen cars from any model year, the summary of makes/models includes mostly older foreign cars and pickups from domestic automakers.
Honda Accord – Honda's most-popular vehicle was also a big hit with car thieves who made off with 51,290 of them. Breaking it down further, the 1996, 1997 and 1994 Accords were the most stolen, with 7,896, 7584 and 7,109 stolen, respectively, in 2014.
Honda Civic – A total of 43,936 Honda Civic cars were the successful target of car thieves. The most thefts occurred with the 1998 and 1997 Civic, at 6,312 and 5,373, respectively.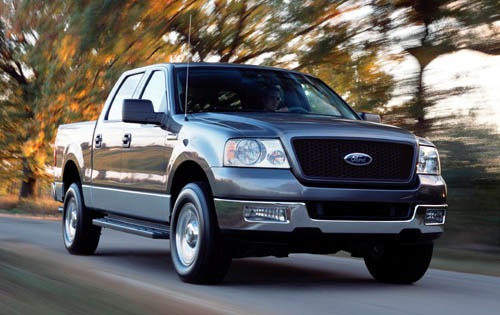 Ford Full-Size Pickup – Thieves liked the Ford full-size pickup last year, stealing 28,680 of Ford's most-popular seller. The 2006, 2005 and 2004 model years were thieves' most wanted, accounting for 2,928, 2361 and 2300 stolen, respectively.
Chevrolet Full-Size Pickup – Here thieves made off with 23,196 of Chevrolet's big-selling full-size pickup. The 1999 Chevrolet full-size pickup accounted for the most thefts: 1,527.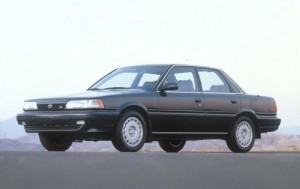 Toyota Camry – Toyota's midsize Camry was the haul of thieves to the total of 14,605 units. The most-stolen model year Camry was the 1991 with 961 stolen.
Dodge Full-Size Pickup – A total of 11,075 owners of Dodge's full-size pickup found their truck purloined. The 2004 model year was the most-stolen at 1,127.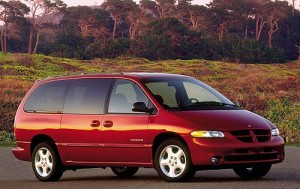 Interestingly, on a selected state comparison, California and Oregon had thefts of the Honda Accord and Civic and Toyota Camry in the first three spots of most-stolen vehicles.  The model years, respectively were 1996, 1998 and 1991 for California (Accord, Civic and Camry), and 1994, 1998 and 1991 for Oregon for these models).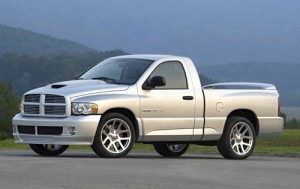 In Texas, no surprise, full-size pickups were numbers one, two and three on the most-stolen vehicle list. The 2006 Ford full-size pickup took the top spot, followed by the 2005 Chevrolet full-size pickup and the 2005 Dodge full-size truck. It seems that all Texans like their big trucks, including Texas thieves.
Kansas, on the other hand, saw thefts of the 1999 Chevrolet full-size pickup most of all, followed by the 1996 Honda Accord and the 1999 Ford big truck.
Florida thefts in the top three spots include the 2006 Ford full-size pickup, 2000 Chevrolet full-size pickup and the 1996 Honda Accord.
Last, but certainly not least, on our list of selected states with top three most-stolen vehicles is Virginia. Here the Honda Accord from the 1997 model year took dubious first place among snatched vehicles, followed by the 2006 Ford full-size truck and the 2014 Toyota Camry.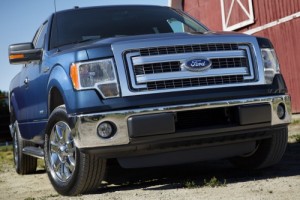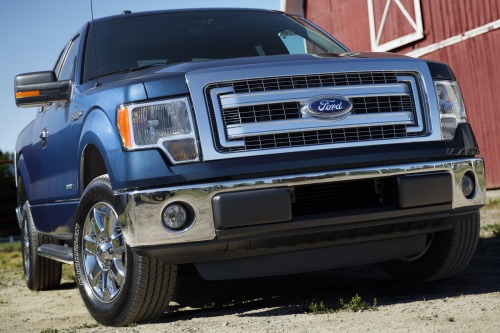 Most-Stolen 2014 Model Year Vehicles
 Narrowing the list of most-stolen vehicles to just the 2014 model year netted a few surprises, and a few that aren't all that astounding. Ford, Toyota and Chevrolet have more than one entry on the list, while Dodge and Nissan each have one. Here's the list of most-stolen 2014 model year vehicles: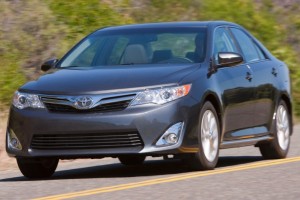 2014 Ford F-150 – Ford's full-size 2014 pickup truck accounted for 962 vehicles stolen.
2014 Toyota Camry – The popular 2014 Toyota Camry delighted thieves who made off with 869 of them.
2014 Ford Fusion – The 2014 Ford Fusion was almost as popular with car thieves as Toyota's Camry, with thieves making off with 819 Fusions.
2014 Chevrolet Impala – Chevy's full-size 2014 Impala was stolen to the tune of 746 units.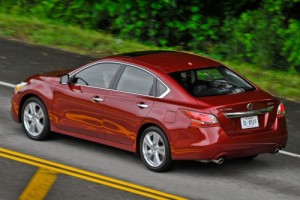 2014 Nissan Altima – The midsize 2014 Nissan Altima was purloined by thieves for a total of 687 stolen cars.
2014 Dodge Charger – A hot number from Dodge, the 2014 Charger, was also a hit with thieves who stole 680 of them.
Taotao Industry Co. Scooter/Moped – Yes, this is really on the list with a total of 592 stolen.
2014 Toyota Corolla – Car thieves snatched 578 2014 Toyota Corolla small cars.
2014 Chevrolet Cruze – The compact 2014 Chevrolet Cruze accounted for 566 thefts.
2014 Ford Focus – Another small car, the 2014 Ford Focus, was stolen to the tune of 505 units.
Search used cars for sale and find the best deals near you at iSeeCars.com.
To get a FREE iSeeCars VIN Report for a car, click here.