Harvard University senior and Fair Opportunity Project co-founder Cole Scanlon is the 2018 winner of the iSeeCars.com Future Entrepreneurs Scholarship, an annual award established to help inspire and support the next generation of business owners.
Cole and Luke Heine founded Fair Opportunity Project in April 2016 to improve the likelihood that young people in underperforming schools have an equal opportunity to attend college.
The edtech nonprofit's impressive collaborative team created a continuously updated free 70-page college application and financial aid guide. Since its publication, the Guide has been sent to 64,000 public schools, hosted on over 50 websites, downloaded in 204 countries, and translated into Spanish and Mandarin.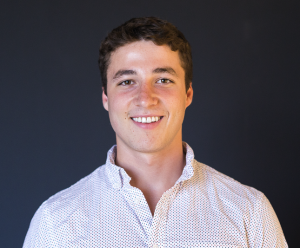 The son of a high school English teacher and the grandson of a high school counselor, Cole is passionate about educational equity and social entrepreneurship. Along with planning to work on Fair Opportunity Project full time this summer, he's also worked as an economic research assistant and led partnerships at Jump Credit (jumpcredit.org).
An applied mathematics and economics concentrator at Harvard, Scanlon will enroll in an MSc in evidence-based social intervention and policy evaluation program at Oxford University in fall 2018.
Scanlon and Heine were honored by Forbes 30 Under 30 Education 2017.
You can learn more about Cole in his interview below or check out FOP's free college admissions and financial aid guide. (The official announcement with comments from iSeeCars.com CEO/Co-Founder Phong Ly is online here.)
What inspired you to start your own business venture?
I attended an urban public high school in Miami, Fla., with 850 students to 1 counselor. Many students were confused about how to fill out financial aid forms, study for standardized tests for free, and find scholarships. While at college, I mentored some students from my high school by sending them a list of scholarships I applied to and by reviewing their college essays. The common information gaps – about how to apply for college and afford it – inspired me to start Fair Opportunity Project.
How do you balance your business project with school and your other responsibilities?
The more I started working on Fair Opportunity Project, the more I realized that we were addressing a huge problem. This was particularly evident in the early traction we received from our guide. I balanced my work on Fair Opportunity Project with other responsibilities planning my day each morning (e.g., setting aside a couple hours each day to work) and starting my school assignments early.
What's one of the biggest lessons you've learned so far?
The biggest lesson I've learned is the power of a mission-driven organization. I continue to be inspired by the counselors, parents, students and education leaders who actively ask how they can contribute to Fair Opportunity Project's mission. While we've only had an operating budget of $1,000 per year, we have been able to make substantial progress with a team who is enthusiastic about our purpose of empowering students to access and afford college.
Where do you see yourself 10 years from now?
In 10 years, I hope that I'll be influencing education-related policies in K-12 education as a social entrepreneur, combining private and public sector efforts to increase educational equity.
What advice would you give to other young entrepreneurs?
I'd advise young entrepreneurs to consider these fundamental questions: What problem are you trying to solve and how can you most effectively solve that problem.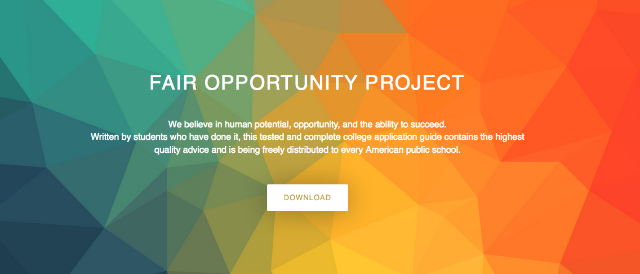 The annual $1,000 iSeeCars.com Future Entrepreneurs Scholarship was established to help inspire and support the next generation of business owners. CTO Vineet Manohar and CEO Phong Ly both share a passion for entrepreneurship and innovative solutions that led them to found iSeeCars.com.
Search used cars for sale and find the best deals near you at iSeeCars.com.
To get a FREE iSeeCars VIN Report for a car, click here.