iSeeCars.com is proud to honor Gianfranco Filice, a Stanford freshman and co-founder of Ripple (www.rippledesign.org), as a distinguished finalist for his outstanding achievements in entrepreneurship.
You can learn more about Gianfranco in his interview below, and also find out what award winner Cassandra Lin and distinguished finalist Mawukle Yebuah have to say.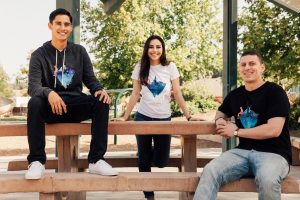 What inspired you to start your own business venture?
After my mother was diagnosed with stage 4 stomach cancer, I saw firsthand how short life can be. We aren't guaranteed tomorrow. As a result, I became obsessed with the idea of making a difference in the world, and social entrepreneurship became the avenue for which I could accomplish that.
How did/do you balance your business project with school and your other responsibilities?
In order to balance school responsibilities and my business, I created priorities. The idea of "not having enough time" is not an accurate statement. It's a lack of priorities that causes people to be stressed out and unproductive. I would wake up at 5 am to have a business call with an east coast consultant prior to school starting at 7 am, knowing that I had a 3-hour basketball practice after school. Understanding your schedule and being disciplined is one of the best ways to create freedom for yourself to accomplish everything you have in mind.
What's one of the biggest lessons you've learned so far?
One of the biggest lessons I've learned is persistence. As an entrepreneur, not everyone will believe in your idea and obstacles will come along the way, but if you are resolute in your approach, an immovable force rarely will meet an immovable object.
Where do you see yourself 10 years from now?
Ten years from now I hope to stay grounded. Whether it is starting my own technology startup or working in different sectors, I hope to keep one theme in mind: Live unselfishly.
What advice would you give to other young entrepreneurs?
My advice to other entrepreneurs is to find mentor. World class athletes have world class trainers to get them ready for competition. Why shouldn't you do the same?
Here's a little more about Gianfranco, from the 2017 iSeeCars.com Future Entrepreneurs Scholarship announcement:
Filice co-founded Ripple, a social-enterprise clothing company that donates a portion of its profits to nonprofits, when he was an eighth grader. So far Ripple has established a water-well in Haryana Village, India, provided emergency meals for 500 children and funded 60 hours of service-dog training to individuals with disabilities.
Filice is in Stanford's Symbolic Systems program, with a concentration in Artificial Intelligence. His latest project is Abi, a financial technology startup that aims to develop an algorithmic-based investment platform to help college students and millennials achieve financial freedom. He also interns with the Society of Latino Engineers, serves as an officer in the Business Association of Stanford Entrepreneurial Students and is the director of a tuition-free basketball camp for at-risk youth.
The iSeeCars.com Future Entrepreneurs Scholarship is given annually to one student currently in college or graduate school. The recipient will receive a $1,000 scholarship for the current school year. Distinguished finalists are not usually part of the scholarship, but two were chosen this year because of the high quality of applicants.
iSeeCars.com is an automotive data and research company that helps consumers find the best car deals by providing key insights and guidance. It turns used and new car shopping on its head by applying big data analytics powered by over 25 billion (and growing) data points and using proprietary algorithms to objectively analyze, score and rank millions of cars and thousands of dealers. Based in the Boston area, iSeeCars.com was founded by former TripAdvisor and SAP developers and executives determined to improve the car shopping experience for consumers. www.iSeeCars.com
Search used cars for sale and find the best deals near you at iSeeCars.com.
To get a FREE iSeeCars VIN Report for a car, click here.