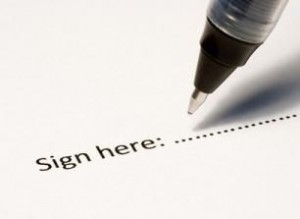 A report just released by Bankrate.com says that of all demographics, millennials are the most likely to plan to purchase a car this year. In total, one in six persons surveyed indicated they plan to buy a vehicle this year, although the survey question didn't distinguish between new or used vehicles.
To learn more about the report and the insights it revealed, iSeeCars.com spoke with Mike Cetera, personal loan and credit analyst for Bankrate.com.
Next to millennials, Cetera said the report found that GenXers are the most likely group to buy a car in the next 12 months. The difference is nearly within the survey's margin of error, plus or minus 3.8 percentage points.
The breakdown by age group is as follows:
18-29 – 24%
30-49 – 20%
50-64 – 10%
65+ — 8%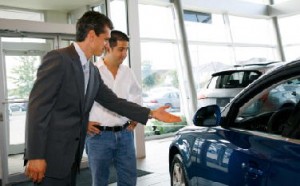 Why Millennials Are Most Likely to Buy a Car This Year
Intrigued by the finding that millennials are the group most likely to purchase a car this year, we asked what specific factors millennial survey responders cited.
"The survey doesn't ask why they plan to buy a car, but we can make some implications here," Cetera said. "For millennials, this perhaps suggests they've become more secure in their jobs and their finances that now is the time to buy a car."
But it gets even more interesting.
"We know from other surveys that millennials – despite earlier reports of their reluctance to own – are now the largest group of car buyers. This age group, along with the 30- to 49-year-old group, are in their prime child-rearing years. It might just be time for that minivan or SUV."
Since this is the first time that Bankrate.com asked this particular question, there's no data from the company to compare it to. But Cetera did say that there's lots of evidence that millennials have become the biggest car-buying segment by age. A January 2016 BloombergView article cited research from J. D. Power and Associates and other sources indicating that millennials are buying cars after all.
Previous studies include one from consulting firm Deloitte in 2014 (reported in Automotive News) that said 61 percent of millennials are expected to buy or lease a new car in the next three years.
These studies are contrary to others, however, that found that millennials aren't interested in owning a car, preferring ride- and car-sharing services such as Uber and Lyft. As reported in The Washington Post, Goldman Sachs released a series of charts in 2015 about what millennials want – and don't – and nearly one-third of millennials surveyed said they didn't want a car.
Still, there's no denying that millennials – as with every other demographic – are continuing to advance in age. With age comes experience, responsibilities, new goals and dreams. It's only understandable that millennials would make some changes in their outlook with respect to major purchases.
Millennials as a Group Flex Buying Power Overall
Considering the size of the millennial demographic, there are other observations that can be made about their influence and buying power. When looking at millennial data for both car buying and home improvements (another area covered in the survey), Cetera said it shows this is a demographic that is starting to flex its muscles when it comes to buying power. "They are buying their first homes – and fixing them up – and they are buying cars at a greater clip than other generations. Millennials are perhaps finally coming of age when it comes to consumer spending."
So, it seems that millennials as a group aren't all that different from previous generations when it comes to big-ticket items like first homes and cars. "These results, I think, speak to the collapsing narrative out there that young adults just aren't on the same spending path as earlier generations," Cetera said. "We see that this narrative just isn't true. Millennials may have taken longer to buy their first car or their first home, but we see this large, diverse group of people is now starting to hit those adult milestones.
"Why now? I think you can make the argument that more people – certainly not all – are feeling confident about their job security. More are feeling confident about the economy at large. And there's a lot of pent-up demand for big-ticket items like cars. That pent-up demand, I think, has helped fuel record car sales."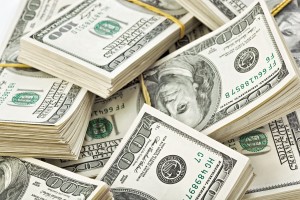 Tips for Financing a Car Purchase
With respect to buying tips for millennials trying to get financing or favorable lease terms for a new car, Cetera said that "the same advice applies for millennials as it does for anyone else shopping for a car." That said, he offers these tips:
Make sure you check your credit history before you shop.
Raise your credit score before buying, if need be.
Figure out how much you can afford to pay each month.
Shop the loan separately from the car.
Shop the loan amount, not the monthly payment.
Don't get a loan of longer than 60 months. If you need a longer loan to afford the monthly payments, you can't afford the car.
What's the bottom line? All things considered, this year may very well be the time that some millennials – but certainly not all – begin to plan the purchase of a car. This may come before or after the purchase of a home, but it does signal a shift. That means that car manufacturers will need to create products that are designed to appeal to the tastes of this huge block of potential buyers.
Search used cars for sale and find the best deals near you at iSeeCars.com.
To get a FREE iSeeCars VIN Report for a car, click here.